Upon posting a new job listing on your website or other listing platforms, you might have a lot of applicants pouring in and submitting their resumes. Although this is mainly a good thing because it means that various professionals are interested in working in your company, going through a ton of candidates can become overwhelming. You can address this problem by reading helpful recruitment process guides and by shortlisting candidates.
What is Shortlisting Applicants
Going through various resumes to find the right candidates that meet the qualifications laid out on the job listing is the most challenging and time-consuming stage in the recruitment process. When you are shortlisting candidates, you would have to examine a large pool of talents to find the ones that you want to move forward with in the hiring process.
The shortlisting stage comes after sourcing—finding and attracting applicants through your job listing—and before the interviews and further assessments. This process often happens simultaneously as screening. You shortlist candidates as you screen their resumes.
Why Do You Need to Shortlist Candidates?
Shortlisting is a step that makes the recruitment process more manageable to handle. This helps recruitment professionals, such as yourself, to narrow down the pool of applicants to make the hiring process feel less overwhelming.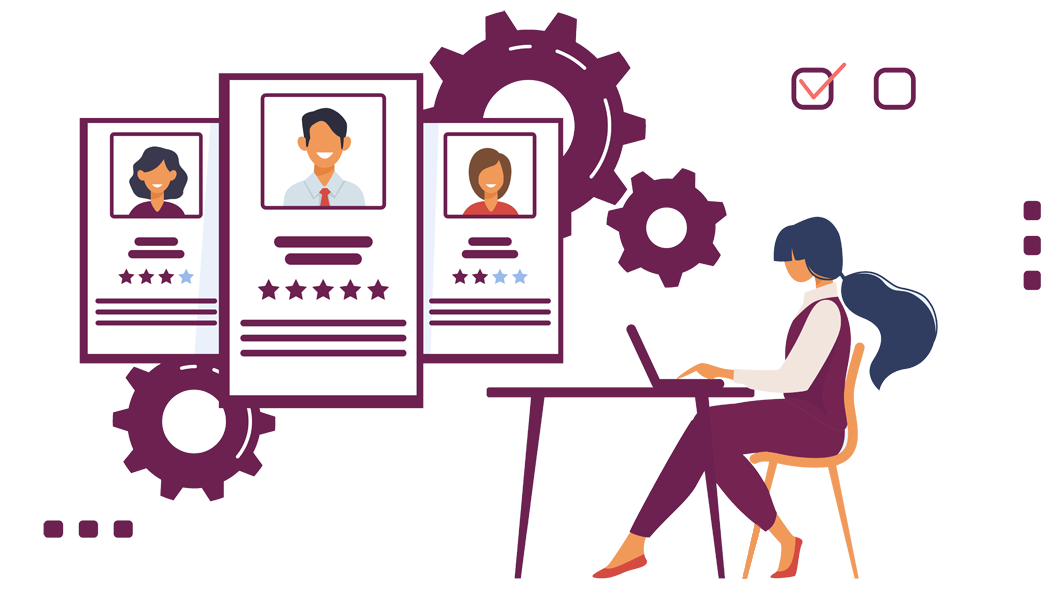 Additionally, shortlisting candidates allows you to identify how effective you are in reaching ideal professionals. If you are finding it hard to find individuals that meet your specific shortlist criteria, it might mean that you are not posting your job listings in the right places. This might also suggest that you should work on your recruitment marketing strategy and start doing candidate journey mapping.
How to Shortlist Candidates
Making sure that you let only the most qualified candidates go forward in the application process by learning how to shortlist applicants. Here is how you do it:
Decide How Many Candidates You Want to Interview
After screening and shortlisting applicants, you need to interview each of them, so you need to think about this number thoroughly. You can decide on this matter by considering how much time you have. If you have a week to fill in a position, you will not have enough time to interview and assess more than 10 candidates.
You can have a set number of applicants that you will shortlist or base it on the percentage of the total number of candidates. You can also estimate how many applicants you were able to interview in the past out of all the individuals who applied for a role.
If you end up shortlisting more applicants than you intended, interview them. On the other hand, if you do not find enough candidates to fill up your shortlist, do not stress yourself or lower your standards just to reach the number you have set.
Determine Your Shortlist Criteria
You should come up with essential ("must-haves") and desirable ("nice-to-haves") criteria that you can use when shortlisting candidates. Your essential criteria will contain all the minimum qualifications an applicant should have and are related to their expected on-the-job performance. Most of the time, your list of must-haves is included in the job description.
When coming up with your essential criteria, have standards that are high enough that you can make sure that good quality candidates move forward in the application process. However, do not be too strict with your measures that you are screening out plenty of qualified applicants.
On the other hand, your nice-to-have list should consist of traits that an applicant may have that make them an even better fit for the position. Some examples of these are experience in the industry, knowledge of using a set of equipment or software, and professional certification.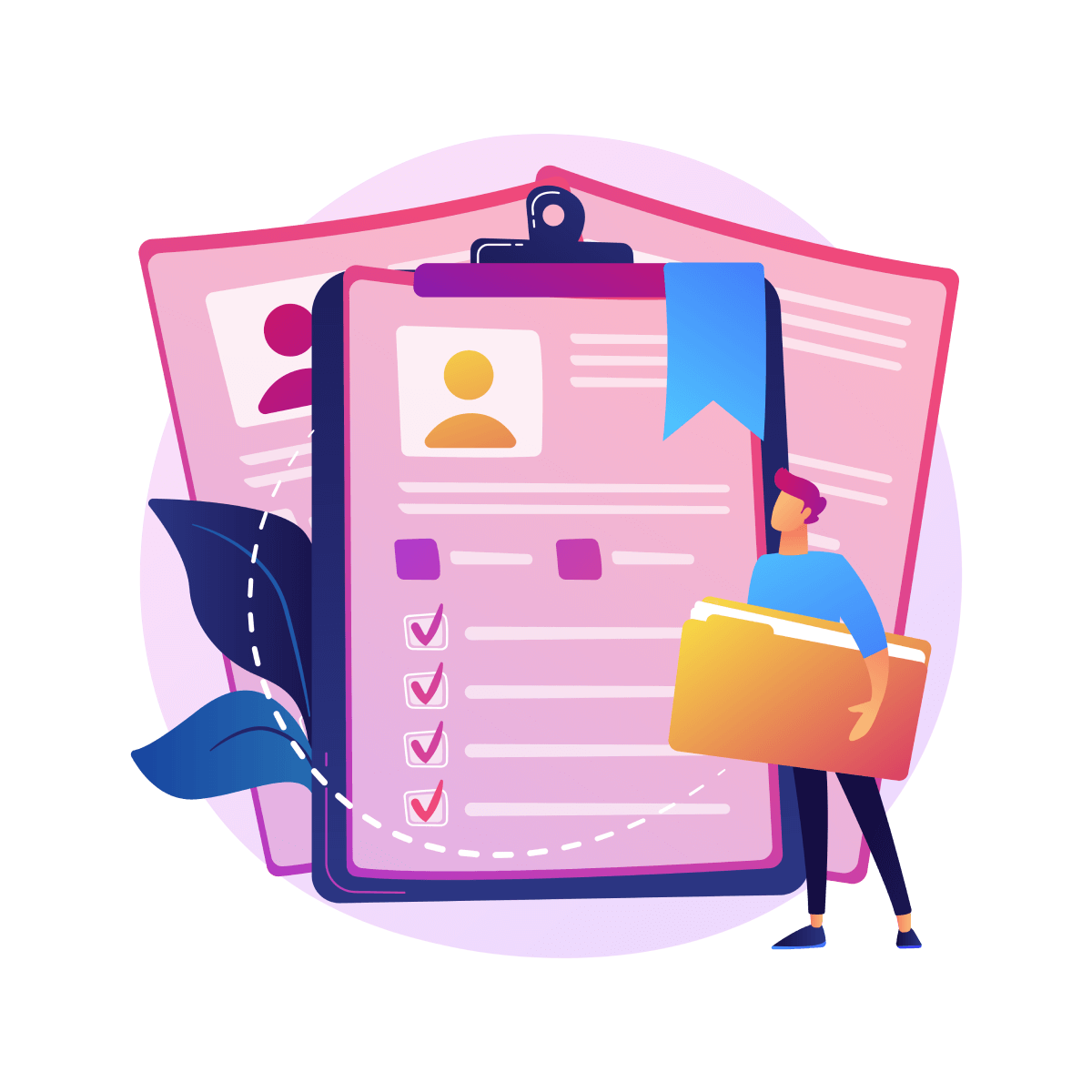 Overall, your shortlist criteria can include the following:
Education
Work experience
Technical skills and knowledge
Personality traits
Competencies
Once you have a final list of your essential and desirable criteria, discuss them with the hiring manager for the role. This step will help you ensure that you are shortlisting the right candidates for the position.
You also have to make sure that you apply your criteria consistently, fairly, and objectively across all your applicants. Doing so will help you avoid legal and discrimination issues. This is because with well-prepared criteria, you will be more effective in avoiding discrimination against legally protected classes.
Create a Scorecard
Create a shortlist scorecard for your candidates. You can use this to list each measure and assign a rating for every applicant you screen.
When you use a scorecard in screening and shortlisting candidates, you can be sure that you are applying each criterion consistently and fairly. The scorecard can also help you determine and rank the strongest candidates right away.
Screen and Shortlist Candidates
Now that you have prepared everything you need, it is time to start working! You can split this process into two to make it less challenging.
First, search for applicants who meet your essential criteria. If they do not possess the minimum qualifications for the position, they will not be a good fit for the job and should be rejected.
Next, rescreen the shortlisted applicants with your desirable criteria in mind. Your approach for this stage will depend on how close you are to your set limit of shortlisted candidates.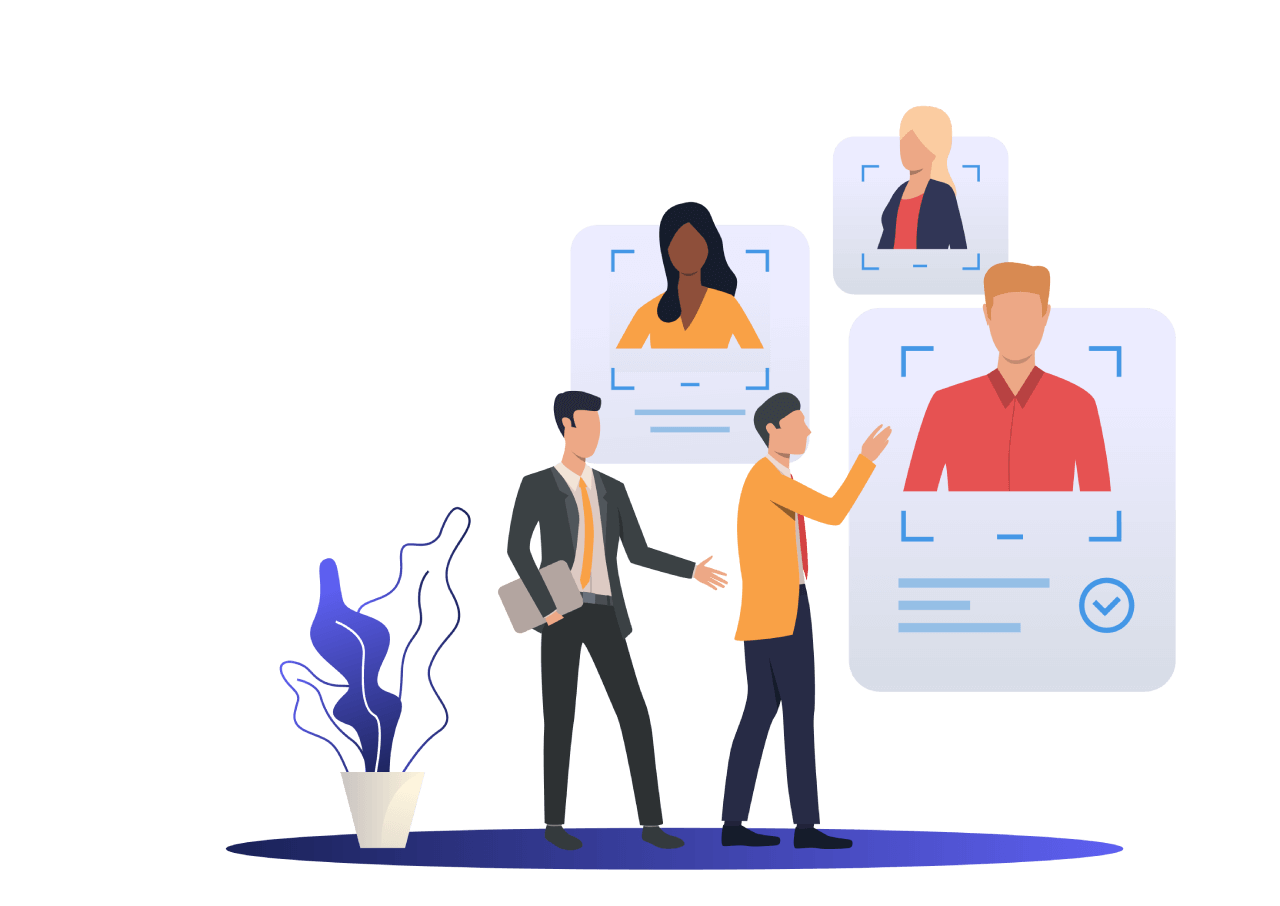 If you have a lot of candidates left to screen after the first stage, start by rejecting the ones with the least number of nice-to-have traits. Then, score those who passed based on how many of the desirable criteria they meet. This should allow you to narrow your list further.
You can also try a blind applicant screening process. This method includes removing all the demographic data from candidates' resumes, allowing you to focus on the relevant criteria and reduce hiring bias.
Although the methods discussed above can help you in the hiring process, they may still take a lot of time. To make the screening and shortlisting process even faster, use ATS tracking solutions. They are a type of software where you can easily rank, track, and discuss applicants with your teammates, allowing you to enjoy an optimized recruitment process.
Conduct Screening Interviews
In addition to manually screening applicants' resumes, you can talk to them through phone or video call to provide them with a description of the job and learn more about the applicant. Furthermore, you can use screening interviews to:
Provide a description of the company
See if the applicant meets the basic requirements for the role
Learn if the job matches what the candidate is looking for
See if the applicant is interested in continuing their application
Answer any questions the candidate may have about the company, position, or hiring process
Screening interviews are a great way of learning more about the candidates who applied for the job. However, scheduling interviews with several applicants can be overwhelming.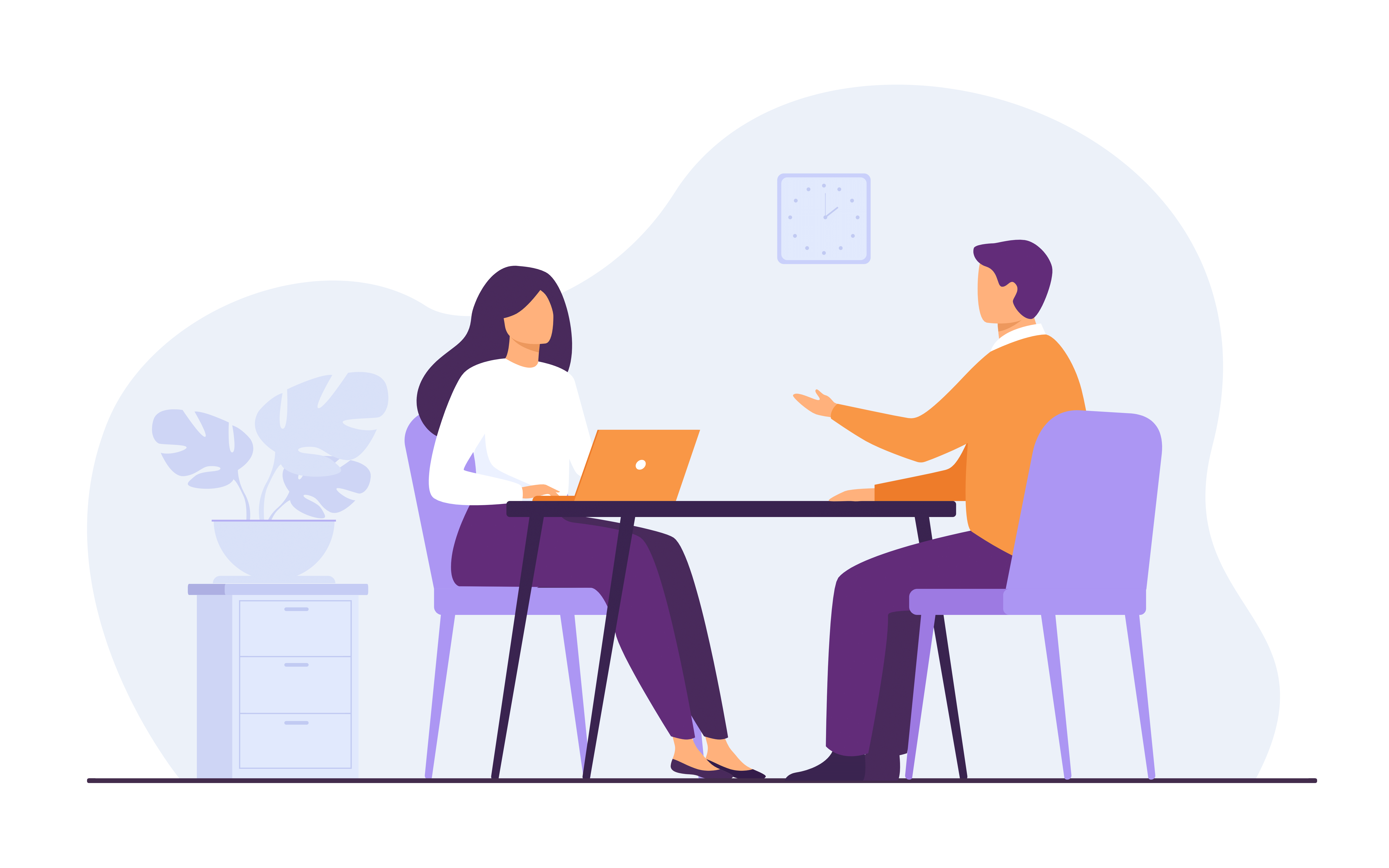 To make this process easier, use a recruiter scheduling software. This technology helps you eliminate back-and-forth e-mails and time-intensive phone calls that you may encounter when scheduling interviews. Additionally, it provides you with the following benefits:
Increased recruiter efficiency
Automated reminders for hiring managers
Easy tracking of interview times
Improved candidate experience
Update Candidates on the Status of Their Application
 Once you are done shortlisting applicants, inform those who do not meet your qualifications that they are not moving forward in the hiring process. This is more important if you have already included them in further screening processes, such as a phone interview or assessments.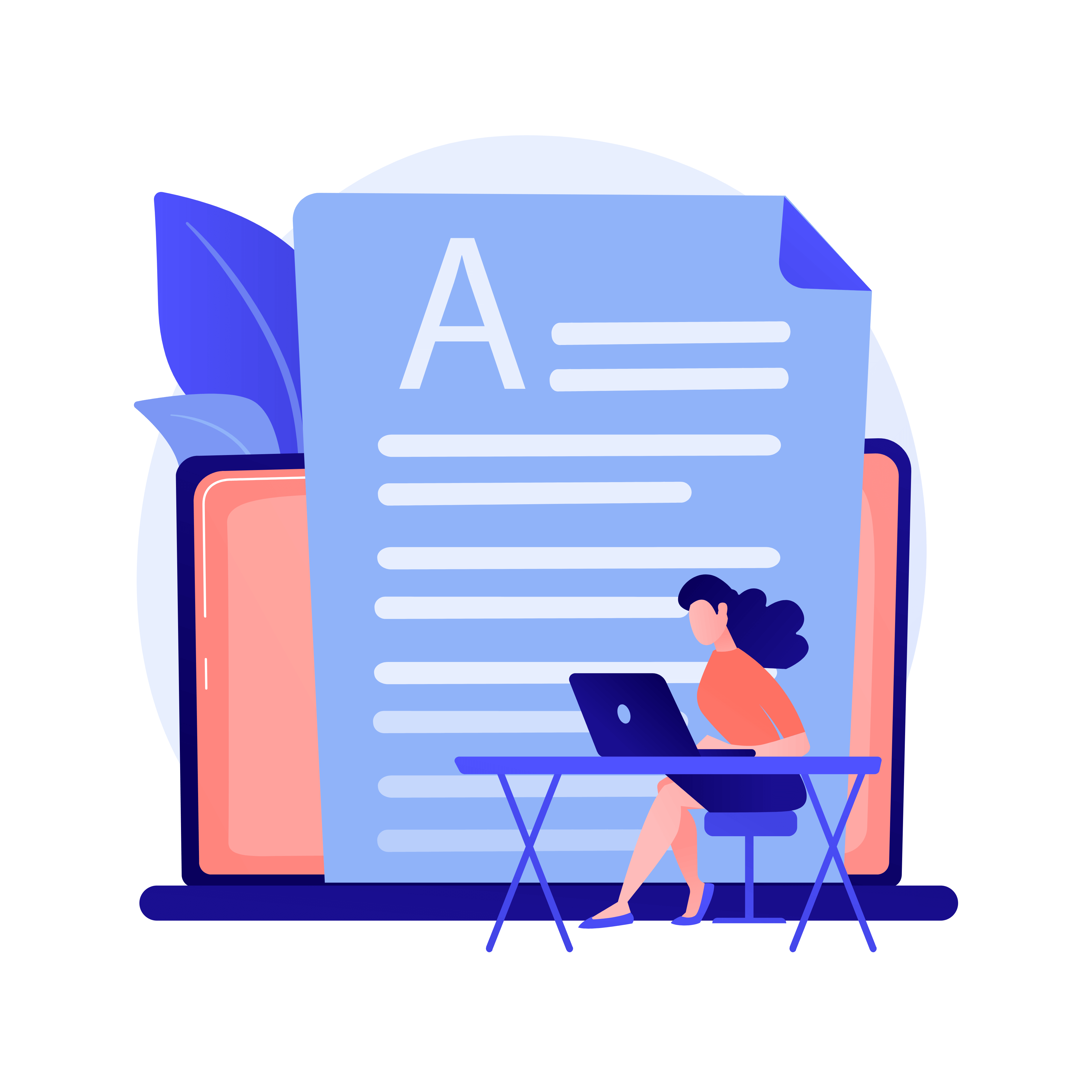 You should also tell the applicants why you are no longer considering them for the job. Leaving off the recruiter–applicant relationship on a good foot can entice them to apply again in the future. Doing this can also leave them with a good impression of your brand.
Do not let the stress of going through a lot of resumes and applicants affect your recruitment process. Once you learn how to properly shortlist candidates, filling a position with a qualified professional will be easy for you.