Creating an Effective Recruitment Process:
The Ultimate Guide
A company is only exceptional as its employees, and to hire exceptional talent, you need a strong recruitment process.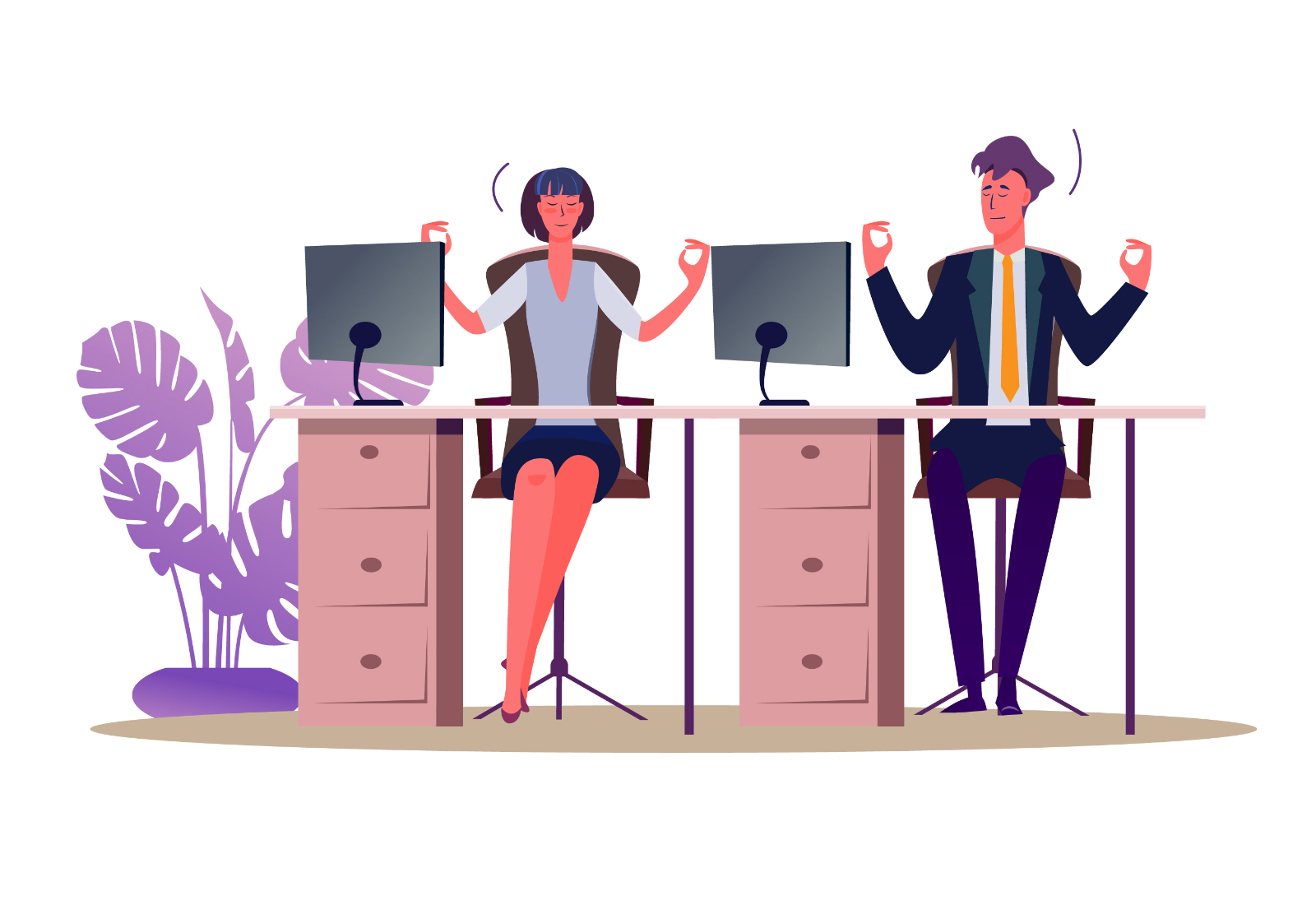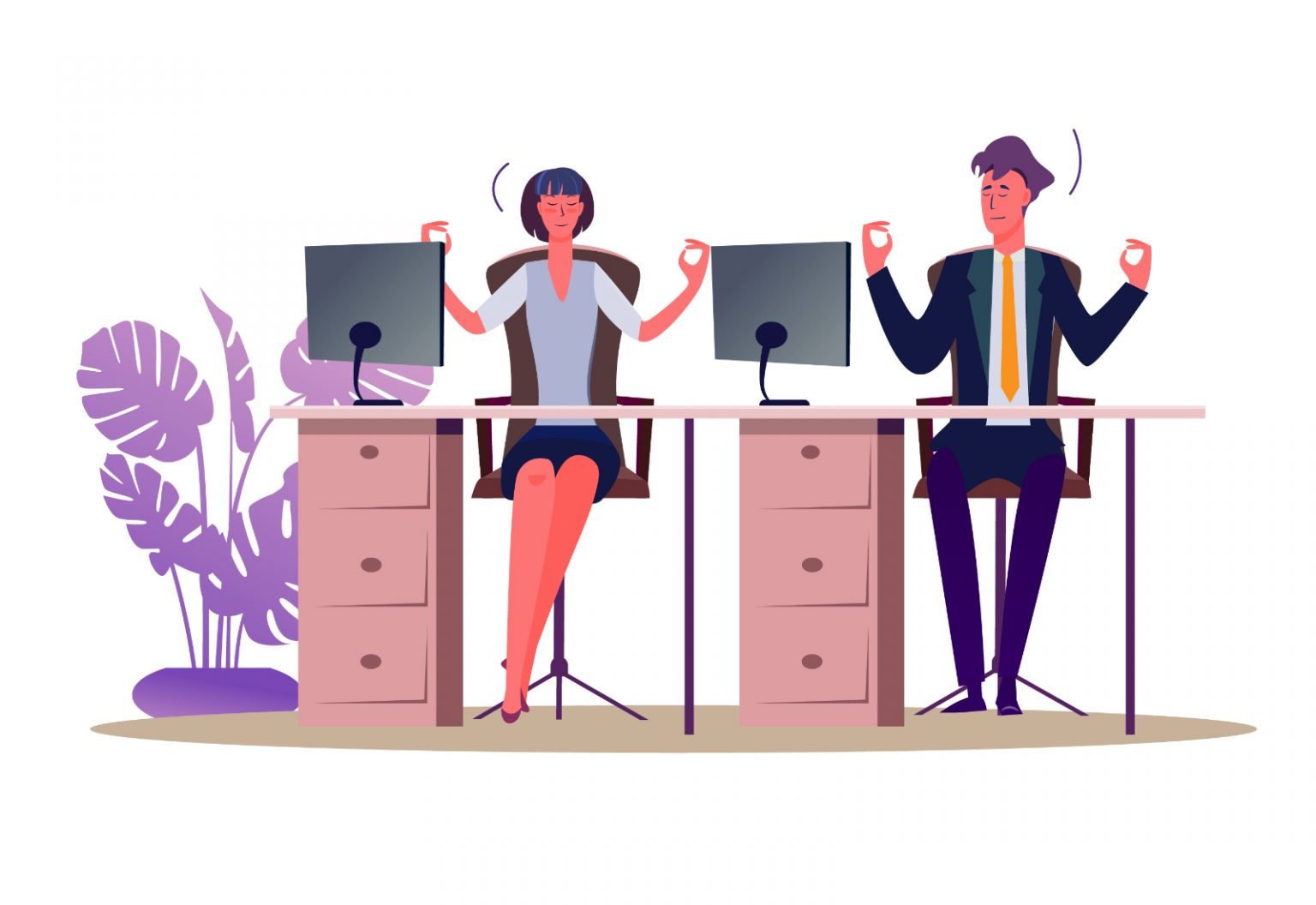 Let's face it, though: having a solid recruitment process that helps you find and select top candidates isn't as cut and dried as it seems. You don't just look at a list of applicants and say, "Hmmm, that person feels like he'll do a good job."
Instead, you need a strategy in place, one that goes through numerous steps to ensure you're placing the best people in the right roles.
In this step-by-step guide, we lay down all the information you need to build an effective recruitment process so you can get those star candidates on your team.
What is a good recruitment process?​
Before we get down to the nitty-gritty, let's first discuss what makes an effective recruitment process:
An effective recruitment process lets you source qualified candidates quickly and efficiently, with plenty of communication and collaboration in between. This means keeping your team on track with a logical workflow and providing them with all the tools they need for each step in the process.
For instance, if a team lead is tasked to conduct interviews, the HR manager or any member from the recruitment team should provide the team lead with a printed resume and some background info on the candidate prior to the interview. The HR manager or recruiter should also inform the candidate about the entire recruitment process so that they can prepare their schedule ahead of time.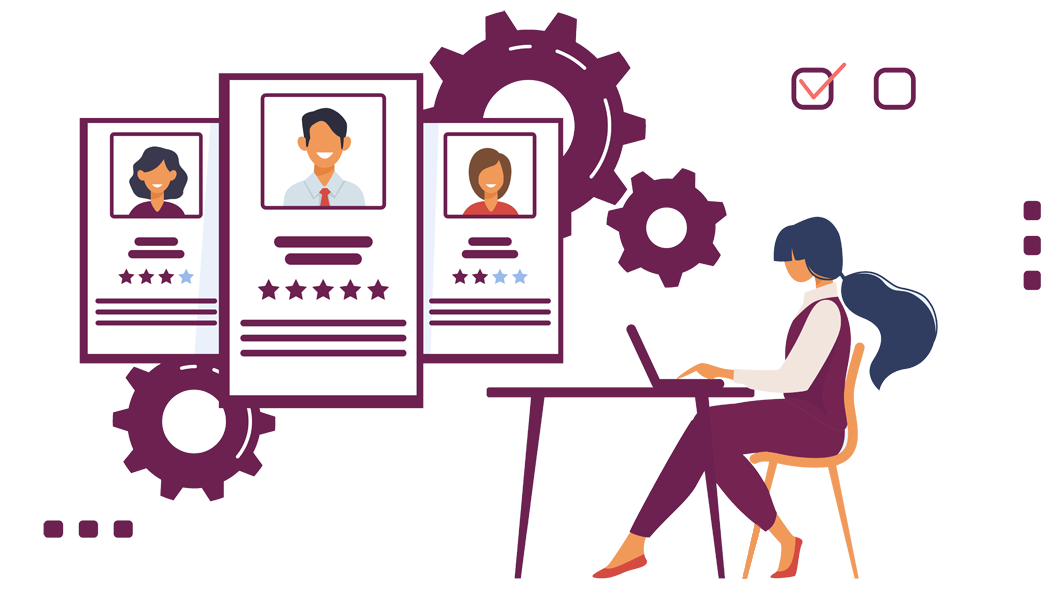 Qualities of an Effective Recruitment Process
Fits the needs of your business
Recruiting processes aren't a one-size-fits-all solution. A good recruitment process is one that fits the needs of your organization. An SME does not have the same hiring needs of a recruitment agency or large enterprise. Map out your requirements so you tailor fit your process to your company's specific needs.
Enhances the candidate experience
The experience of an applicant during the recruitment process is important. Not only does it impact their decision to continue with the application, but it also reflects your company's brand. Enhancing candidate experience involves writing clearer job descriptions, improving your career site, scheduling interviews efficiently, and communicating regularly with prospects.
Supports an employee referral program
Employee referrals are one of the most effective talent-sourcing strategies. Candidates referred by current employees tend to be more qualified for the job, are more likely to accept the job offer, and have better retention rates. That's why you need an internal employee referral program with incentives if you want an effective recruitment process. Organizations that use their employees' networks are
Automates recruiting tasks
Almost every part of an effective recruitment process benefits from automation. Using tools like an applicant tracking system will let you track applicants, filter resumes, and automate job listing postings. This allows your hiring team to spend more time nurturing strong relationships with top talent. It also enables you to streamline data collection, add consistency to the process, and improve the overall productivity of the HR team.
Develops a strong employer brand
Recruitment is a two-way street. Just as candidates invest time to impress employers with their skills and experience, your hiring team should also exert effort in attracting talent by showcasing why you're a great employer. Think about your company's mission, values, and culture — are they highlighted in your website and social media pages? Since most candidates research a company before applying, it's vital to establish a clear digital brand that will entice them to apply.
Supports data-driven decisions
This means investing in software that lets you see how many people applied for a position, how many candidates were interviewed, where the best applicants came from, etc. This allows your team to reflect on the process and find ways to improve it over time.
Performs powerful searches
Online job boards and social media platforms are huge talent pools. Recruiters should quickly and accurately sift out the top candidates on these sites so you win in the war for talent.
Take a sneak peak at the steps of an effective recruitment process that many HR teams implement in their hiring strategy:
What are the steps in an effective recruitment process?
Now that you know the qualities of a good recruitment process, it's time to create one for your company. Here are the seven steps in an effective recruitment process and how to best go through each.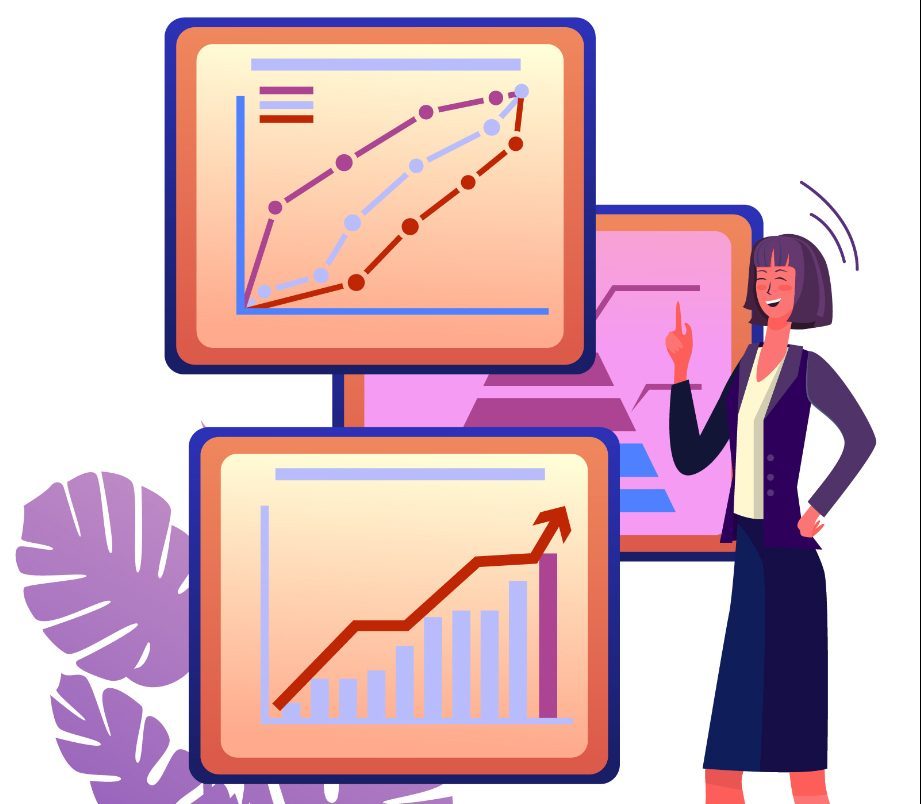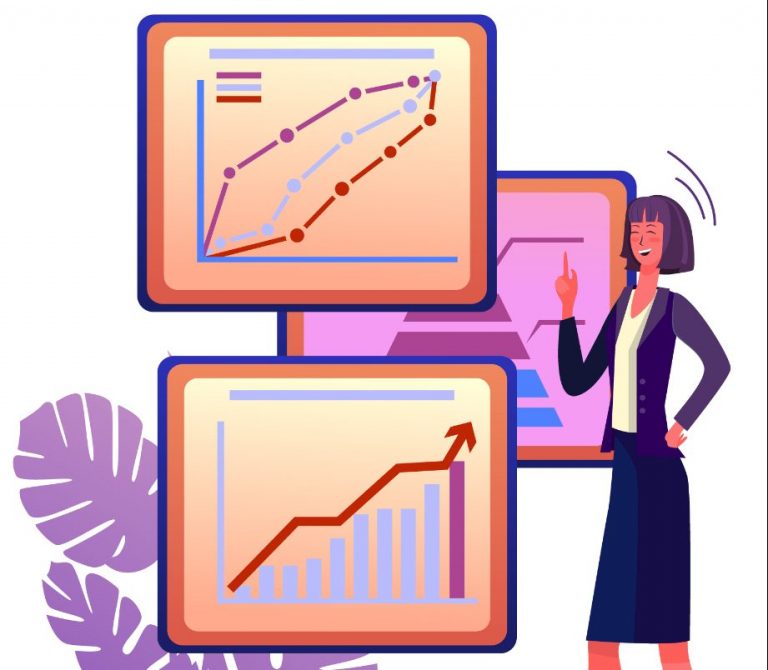 Before you start searching for qualified candidates, you first need to understand the recruitment needs of your organization. This involves conducting a skills gap analysis, changing or updating job descriptions, and identifying new roles to be created.
When conducting a skills gap analysis, find out the skills you'll likely need in the future, such as proficiency with e-Commerce site development or experience in content marketing. Then, get information on existing skill sets from team leaders or managers as well as employee surveys and performance reviews.
Once you discover skills gaps, address the ones that you need to prioritize. You may be able to fill in some gaps by training current employees but if it's a highly specialized skill, you may want to add new roles to your organization.
After you've identified the new skills and roles that you need, you can start on the other recruitment process steps in HR, such as creating or updating job descriptions.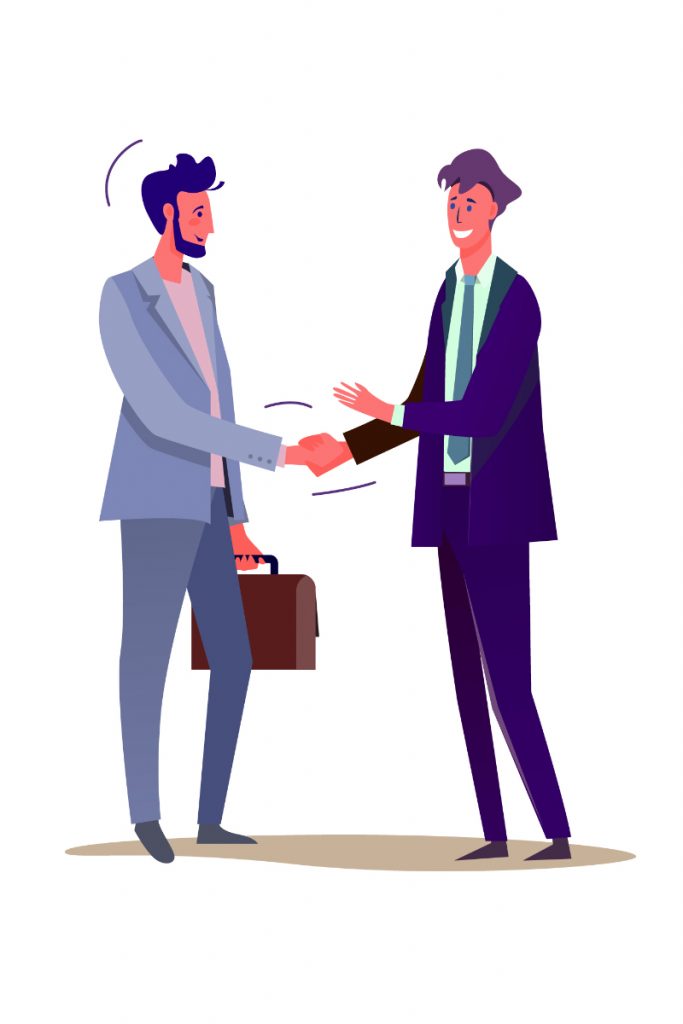 Pro tip: Alongside identifying the needs of your organization, it's also important to look at your current recruitment metrics. If you've been having a hard time attracting qualified talent or your hiring team is mostly getting job hoppers, looking at your recruitment metrics will help you gain insight on the things you're doing wrong and find ways to solve them.
This might be one of the more common recruitment process steps in HR, but it's also one that's easily overlooked. Some HR teams think that it's okay to just copy and paste job descriptions (JD) from other sites but this is a big no-no. Your recruitment team should be able to determine the duties and responsibilities of a specific role and write them out according to your company's needs.
A comprehensive and effective job description has to include the following:
Job Title
Department
Industry Pay
Duties and responsibilities
Skills, experience, knowledge, and training required for the job
Location
Qualities that are not required but would be an added advantage
In a nutshell, the job description should help candidates find out the demands of the role and the credentials you need from them. The JD also helps ensure that you get applications from the right candidates.
Pro tip: Knowing what's included in a comprehensive JD is great, but creating one that's sure to attract top talent is better. Check out these do's and don'ts when it comes to making excellent and attention-getting job descriptions:
DO's
Personalize
Use the right keywords
Keep the tone conversational
Use bullets to break monotony
DON'Ts:
Use metaphors or jargons
Write big chunks of text
Sugar-coat challenging aspects of the role
When someone asks what the steps are in a recruitment process, this is often the first thing that comes to mind. It only makes sense, because the actual talent search is the most important aspect of the recruitment process.
Generally, there are two sources of recruitment that you can tap when searching for talent.
External Recruitment Sources
Recruiting through external sources gives you a wider scope since you have access to a big number of candidates. The process also eliminates the chances of having biases or partiality, since candidates all start on equal footing.
Job Portals – With growing Internet usage, job portals play a crucial role in connecting employers with candidates. These portals are often the preferred platform for applicants, making them an excellent source when seeking top industry talent.
Job Advertisements – Advertisements help hiring teams build a strong brand identity. You can either go with traditional advertising or digital marketing to attract efficient manpower.
Company Career Page – A career page on your company's website will not only make it easier for job seekers to apply, but it will also attract qualified candidates, especially if it has a professional theme, compelling content, attractive headers, and engaging company videos. If your career page is also integrated with your ATS, it eliminates the hassle of manual job postings and improves candidate experience with a customizable application process.
Social Media Platforms – Social networking sites like Facebook and LinkedIn are the perfect places to find potential recruits. As most job seekers have accounts on those platforms, you have a massive pool of talent just waiting for you to dive into.
Job Fairs – These are one-stop public events that give you an opportunity to create brand awareness and access a large talent pool for bulk requirements. You also get to network with other companies in your industry.
Internal recruitment sources
Recruiting through internal sources motivates your current employees, maximizes their job satisfaction, and provides them with a sense of job security. It also reduces some of the recruitment process steps in HR, along with cost, effort, and attrition rate.
Transfer – Recruiters can fill vacancies in different locations without changes to the job role, salary, or status of the employee.
Promotion – Vacancies for senior positions can be filled by high-performing employees.
Demotion – Underperformers can be demoted to lower positions if they have poor performance. They become a source for filling rank and file positions.
Previous applicants – Keeping the files of previous applicants who didn't make the cut makes for a resourceful database. You can reach out to them when matching positions are open.
Retired employees – In case of emergencies or time-sensitive projects, retired employees can be called in again to fill certain positions until you find an appropriate candidate.
Pro tip: Create a talent recruitment plan based on HR analytics. This lets you invest in candidates and employees during your talent search who have the skills, work ethics, and loyalty to help grow your company.
In order for your hiring team to move forward, you need to screen and shortlist candidates accurately and efficiently. Among all the recruitment process steps, HR teams agree that this is the most difficult and challenging.
We've created a guide to help you effectively screen and shortlist applicants.
Screen applications based on minimum qualifications.
Sort resumes that have the preferred credentials by looking at relevant experience, certifications, technical competencies, industry expertise, trainings, and specific skills required for the role.
Then, shortlist applicants who have both the minimum qualifications and preferred credentials.
Finally, flag any queries or concerns in the resume so they can be discussed and clarified during the interview.
Pro tip: Reviewing resumes can be an arduous and time-consuming task. The best candidates likely have many options, so you want to reach out to them as soon as possible. By using an ATS that lets you screen resumes quickly, you can narrow down your talent pool in no time and connect with top talent before they move on to other opportunities.
What's the next step in a recruitment process after you shortlist applicants? That's right, the long-awaited interview.
Prior to receiving a rejection note or an offer letter, shortlisted applicants will now be scheduled for telephone or personal interviews. Depending on the size and needs of your hiring team, you can conduct the interview in several ways.
Telephone/Video interviews
These are easy, quick, and convenient ways for you to screen candidates, their personalities, and capabilities. They're also a great opportunity for you to leave positive first impressions on potential employees. While these are usually short and sweet, you can also take your time to ask them a few questions about their knowledge, skills, and experience. If a candidate seems disinterested, you can eliminate them before scheduling them for a personal interview.
Face to face interview
Personal interviews can be conducted by recruiters, managers, and even top management. These typically last 30 minutes to an hour, or even longer, as they're the last step in the HR recruitment process before the final evaluation and job offer.
Psychometric testing
While not all companies do this, it can be a great way to assess a candidate's personality profile, behavior, aptitude, communication skills, creativity, productivity, and flexibility. It's an extra step in the recruitment process that helps you determine if a candidate will be a top-notch employee.
Pro tip: When you want to secure top talent, make sure that you conduct your interviews well. Yes, you're the one interviewing candidates but they're also assessing whether they're a fit for your company or not. So, be respectful, courteous, and engaging. Sell the benefits of the role and talk about the culture of your company.
Once you've selected a candidate based on their stellar performance in the interview, you can now check their professional references and verify all the employment details. If everything is in order, you can now draft the employment contract and make the offer. The offer letter should include all these details: start date, working hours, compensation and benefits, and conditions of employment.
After your chosen candidate has completed all the paperwork and waited through the entire recruitment process, they'll definitely accept your offer.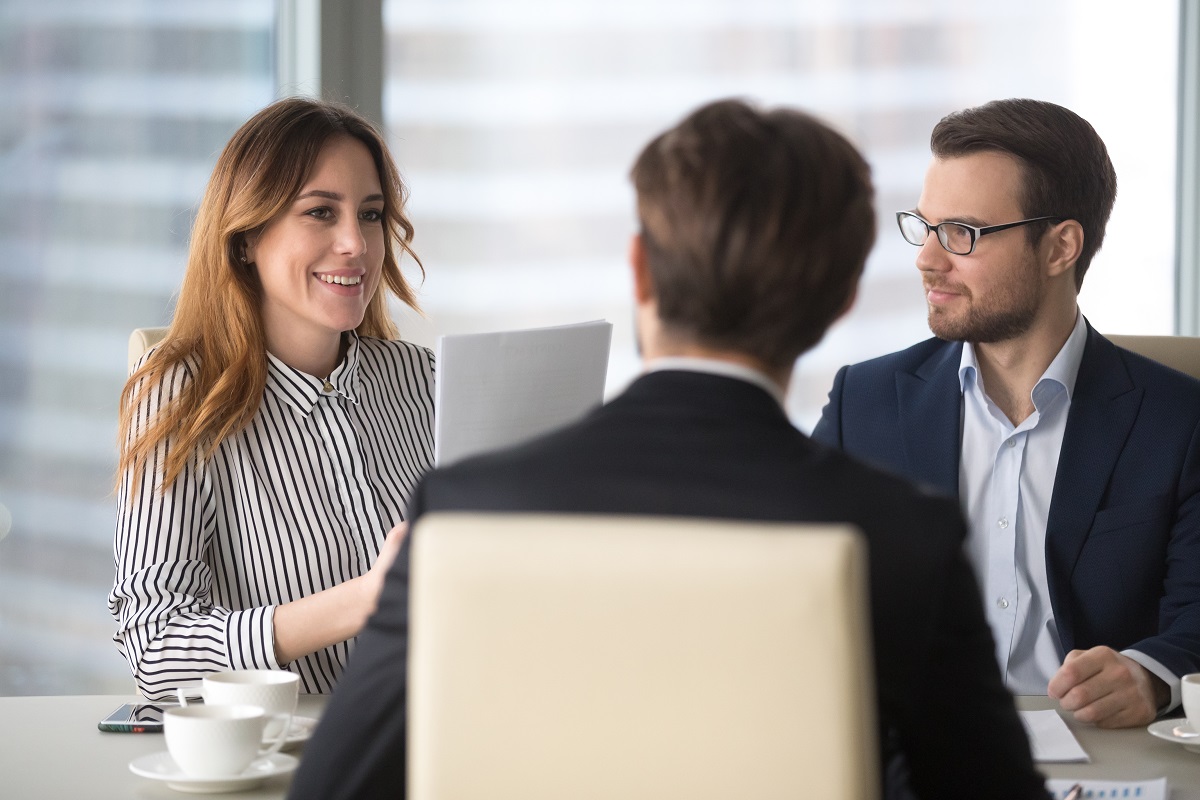 Pro tip: Don't make your top candidate wait too long for the offer letter. Send them regular updates about their application to ensure that you've got your eye on them. Otherwise, they might lose interest and move on to other opportunities.
Once applicants accept your job offer, congratulations! They're now officially employees of your company. After conducting reference and background checks, you can introduce them to the organization. The induction process also begins.
Pro tip: Every new hire feels shy and awkward during their first day. Score some loyalty points by helping your new employee settle in. Instead of just introducing them to their co-workers and showing them around the office, treat them to lunch or arrange a socials night where they can talk about non-work stuff with their teammates.
Fuel Your Recruitment Process with Automation
Now that we've gone through all of the recruitment process steps that HR teams do on the daily, one can easily see that recruiting is a very tedious task. Even though most hiring processes only take an average of three weeks, it can feel like months of misery when you're bogged down with a mountain pile of resumes and meticulous administrative tasks. This leaves HR teams pressed for time and pressured to make hiring decisions they may later regret.
How can recruiters take a breath of fresh air while keeping the recruitment process efficient?
Simple: with automation. Recruitment automation streamlines the recruitment process steps in HR, empowering hiring teams with tracking capabilities and increased control, while also impressing candidates with up-to-date technology and timely communication. If you're ready to lighten your team's paper load work and find top talents who will stick around, it's time to shift to automation for HR recruitment processes.
Web-based recruitment management software like Skillfuel provides you with all the benefits of automation in a single platform. Skillfuel has all the great automation features you need such as:
Skillfuel's Applicant Tracking System acts a central repository for all applications and resumes. Within the ATS, you can easily upload applicant profiles, keep the team updated with a candidate's latest activites, discuss candidates together, and eliminate redundant tasks to keep the recruitment process moving.
Skillfuel automates distribution and tracking of referred candidates, allowing you to keep your hiring team up-to-speed on open positions, feedback, and the referral progress. With the Employee Referral Tracking feature, you can also easily manage your employee incentives by job type.
Skillfuel's Job Portal Development feature lets you create career pages that are quick to build, visually attractive, and easy to navigate. It's also GPDR-compliant and comes with a plethora of customization options.
Drive qualified job seekers from Facebook and LinkedIn directly to your postings with our Social Media Recruitment and Management software. You can also post to several job posting boards with a single click.
Skillfuel's Candidate Interview Scheduling software eliminates time-intensive phone calls and back-and-forth e-mails. You can easily schedule interviews, manage interviewer availability, and automate invites, confirmations, and reminders. This helps you eliminate hours of manual work done on spreadsheets.
Get an easy, risk-free account today and avail of our free trial.
Pro tip: An automated recruitment management software is the perfect tool to add efficiency to a complicated and long-winded HR process. Best of all, it allows hiring teams to manage various recruitment strategies in a single platform while easing up manual workload.
What are the Benefits of an Effective, Fine-tuned Recruitment Selection Process?
When you invest time to create and implement an effective recruitment process with automation tools, you reap the following benefits:
Increased profitability and performance – A more effective recruitment process reduces your cost-per-hire, having a positive impact on your profitability. Reduced time to hire also translates into higher productivity and performance. The sooner you get new hires, the sooner they'll deliver results in line with your business objectives.
Ability to attract top talent – Shorter recruitment cycles make it easier to hire high quality candidates. A fast, frictionless recruitment experience retains their interest and improves their impression of your brand.
Reduced attrition and improved productivity – A major benefit of an effective recruitment selection process is that it frees up time for HR teams to invest in onboarding new employees and training existing ones. By focusing on learning and development, you increase employee performance and reduce staff attrition.
Having an effective recruitment process is critical to hiring high quality candidates. Finding top talent who are also good cultural fits can be hard, but it's definitely not impossible.
It's important to know the best hiring practices and to have a step-by-step recruitment process in place for your HR team. It starts at identifying your recruitment needs and determining your organization's skills gaps. Then, create or update comprehensive job descriptions for each role. When searching for candidates, go for both internal and external sources. Interviews, reference checks, and resume screening will help you identify red flags, and find the best candidates.
By following these steps in the recruitment process, your HR hiring team is well on its way to finding your organization's dream candidates. Some parts may be trickier than others, but investing time and effort will all be worth it.
An effective recruitment process involves many lengthy and challenging activities for your HR team. A recruitment software can help you substitute time-consuming manual tasks, and it's better if it's an all-in-one recruitment software.
Hire faster, hire easier.
For more information and inquiries about our recruitment management software, reach out to us and fill up our contact form.