Get An Effective Applicant Tracking System for Free
With our purpose-built online applicant tracking software, you can optimize your recruitment process, discuss candidates with your team, and eliminate redundant tasks to keep your processes moving. Get an easy, risk-free account today.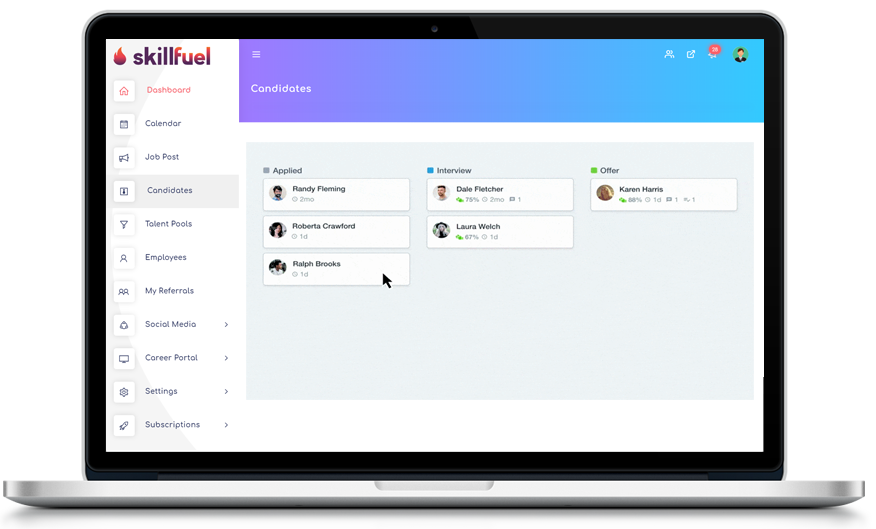 What to Look for in an HR Applicant Tracking System​
With so many different tools on the market, finding the perfect recruitment technology for your team is hard. To help, we've narrowed down the core features you need in an applicant tracking system for your HR team.
The data in your candidate tracking system is only helpful if the dashboard's search functionality is robust and easy-to-use, like Skillfuel's. Recruiters need to be able to filter applications and quickly search candidates by job title, status, and other keywords. This saves your staff from going through the applications to find a specific candidate and update the status.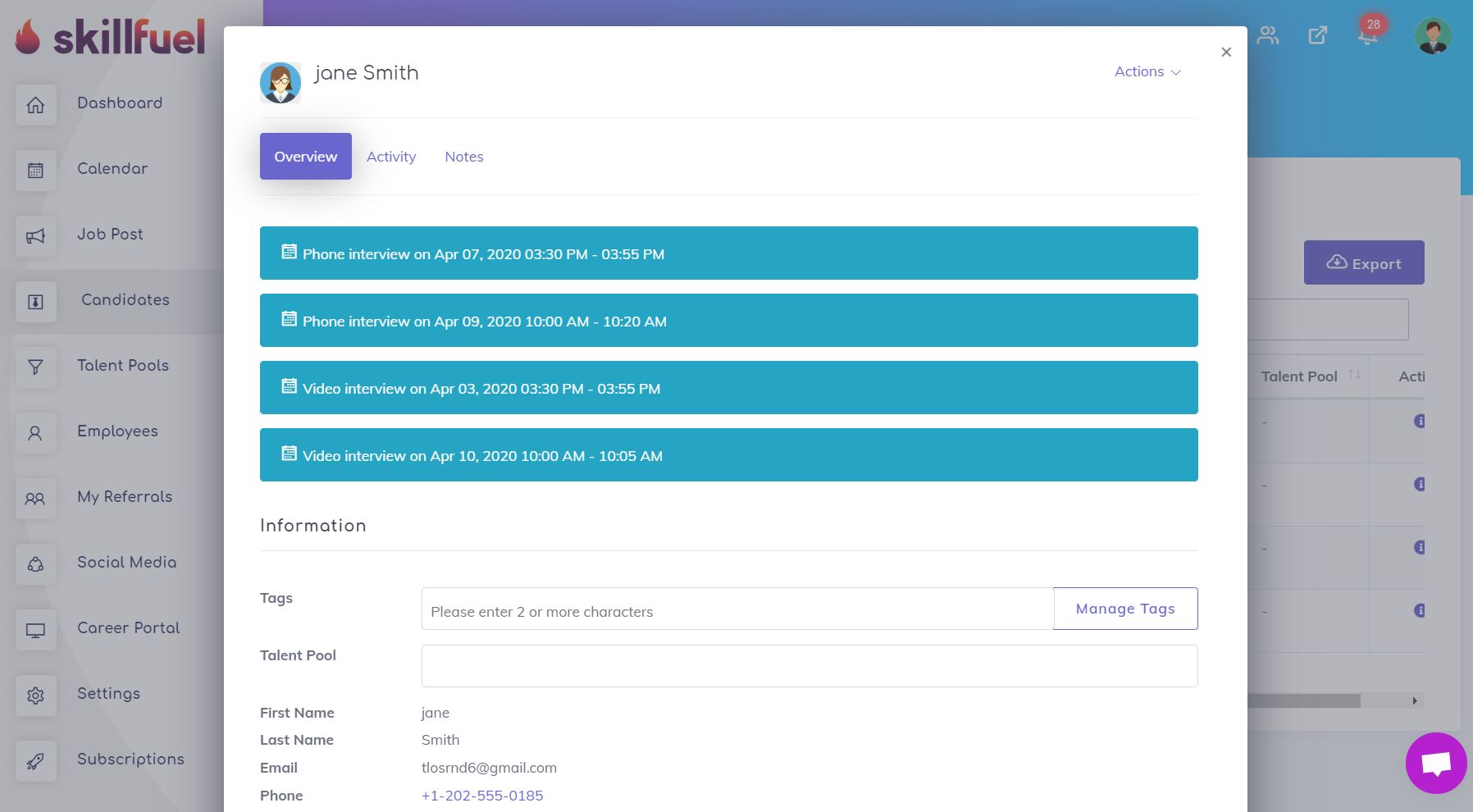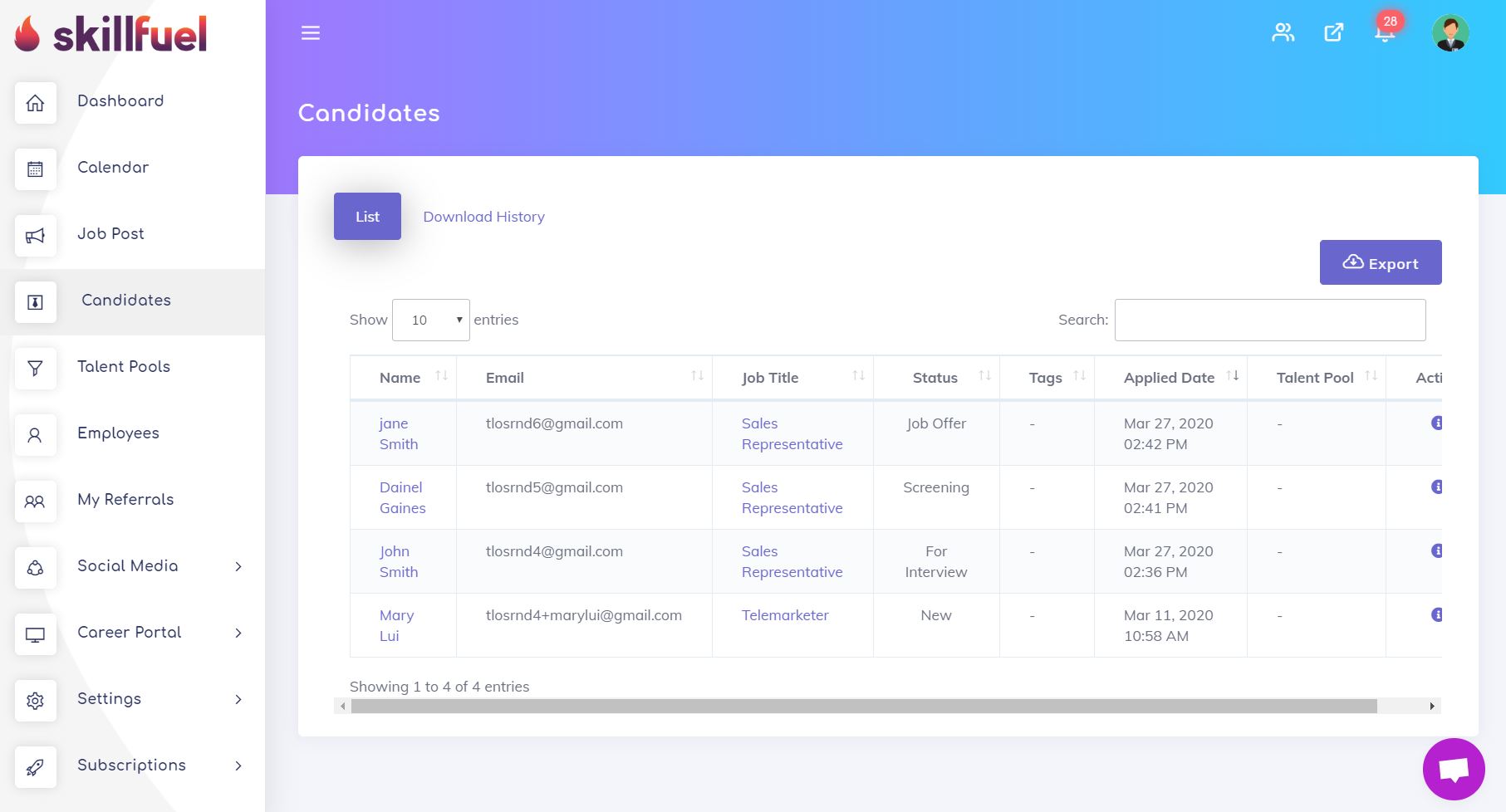 Look for an ATS with a simple yet intuitive user interface to make recruiting a breeze for HR. The dashboard should provide you with as much information as needed to help your team execute better decision making.
Once you have a workflow in place, how do you know where the candidates are in the process? An ATS should enable you to keep track of each candidate's place in the hiring life-cycle.
Your team should be able to tell with a simple click whether an applicant is due for an interview or has been removed from the pool of candidates. This helps your staff stay on top of each candidate's status, providing a streamlined process for everyone in the team.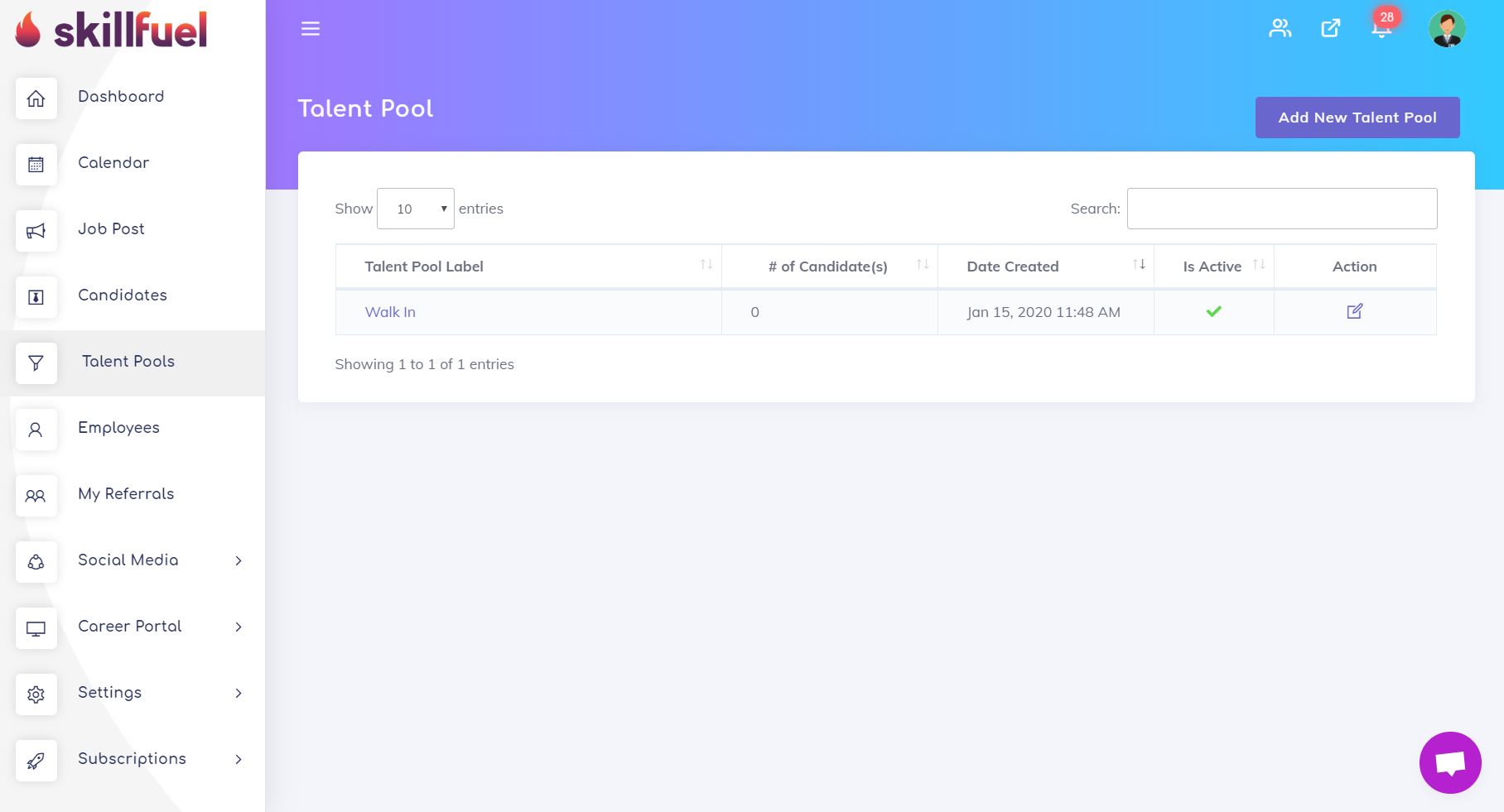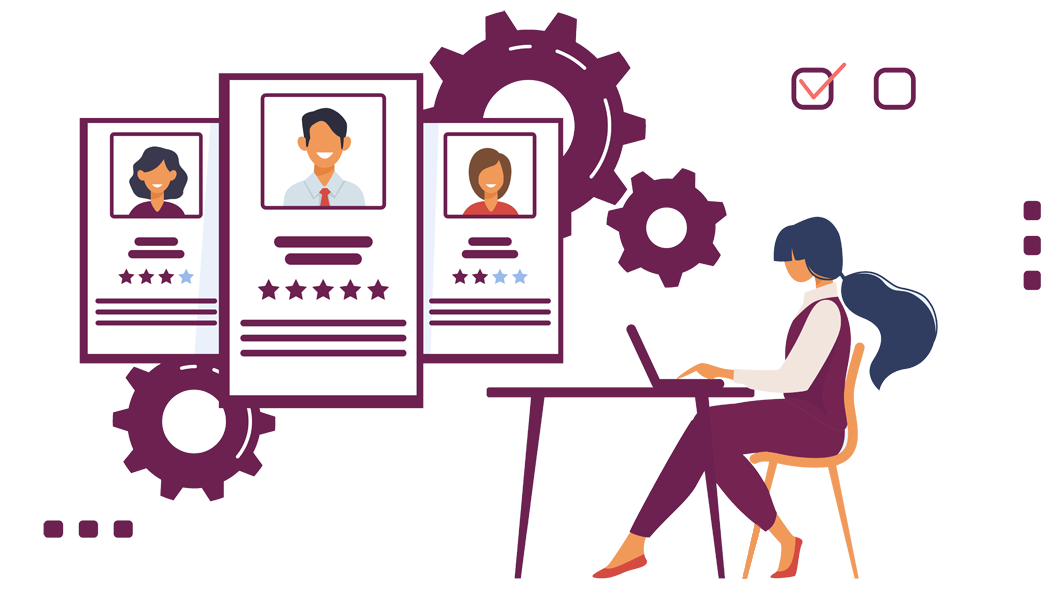 With a huge database of sensitive information for both candidates and employees, advanced security is a requirement for your online applicant tracking software. Email addresses, professional credentials, home addresses, and other confidential data can pose a major risk if they fall into the wrong hands. An ATS needs robust security features if it's going to provide a safe place for confidential information.
Choose from one of our pricing plans for the software, to experience our actual applicant tracking system. You can even try a free version.
Skillfuel ATS Features that Make Hiring More Efficient
Hiring the best candidates is a common problem for growing companies, but not if you have Skillfuel's ATS solutions, a great intuitive HR applicant tracking system that delivers what you expect from it. With Skillfuel, you can customize powerful features to suit your own recruiting process, making collaboration with team members and eliminating process bottlenecks easier.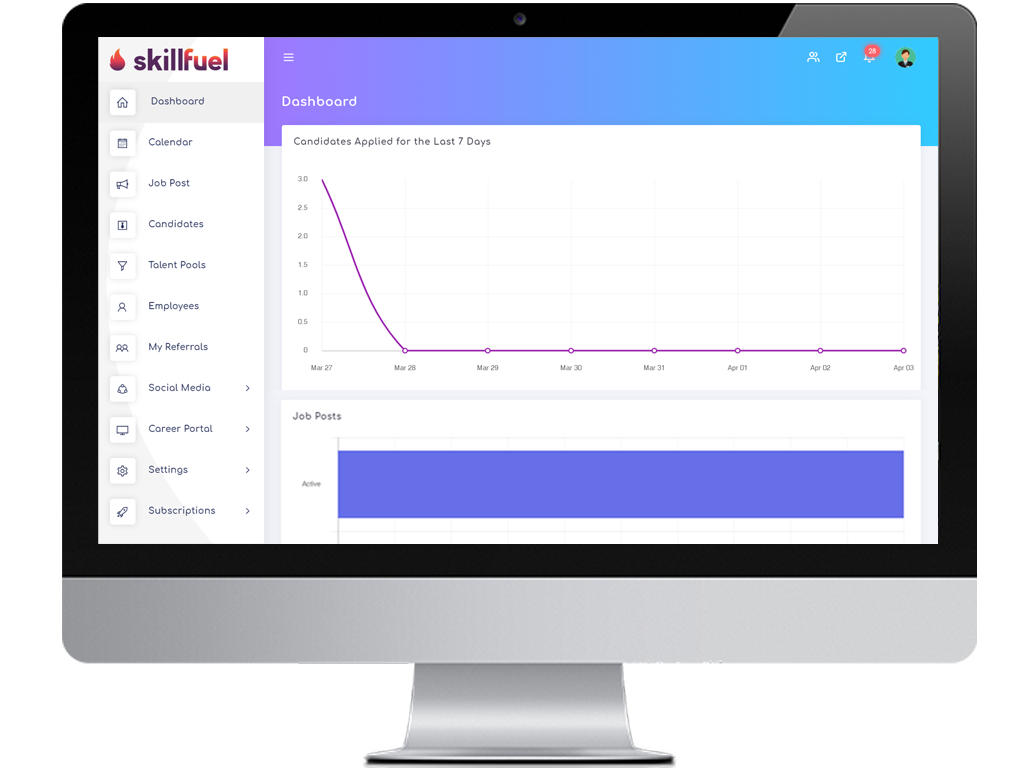 Upload Applicant Information
Become an organized recruiter with Skillfuel's ATS that lets you have a centralized repository of applications, resumes, and all the information you need about your candidates. You can easily upload cover letters and resumes on a candidate's profile and input additional information such as work experience.
No matter where the candidate applied or what position they're aiming for, you'll have their application and complete details stored in one place.
Keep everyone in your recruitment team up to date with a real-time stream of the latest activities related to a specific candidate. Your entire team gets full visibility of the entire hiring process, including candidate pipeline summary and job openings across departments — all in one simple and intuitive user dashboard. Your entire recruitment team will be more efficient and have better accountability at work.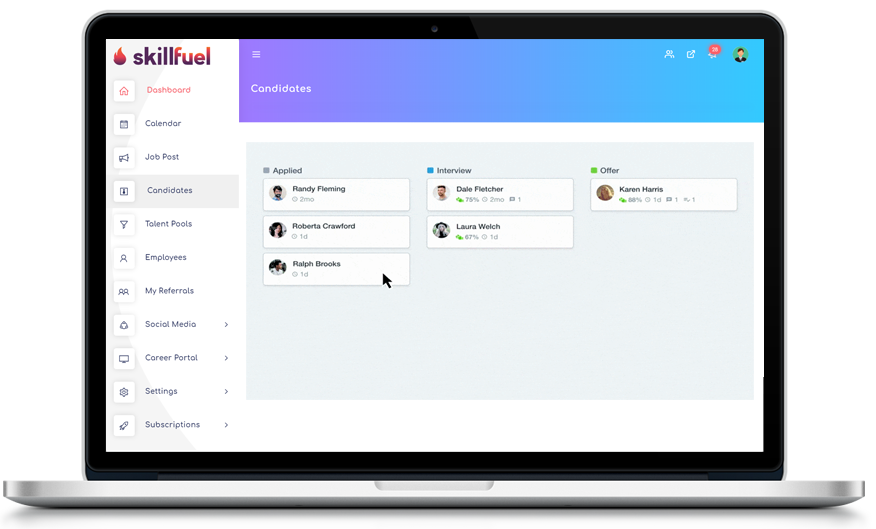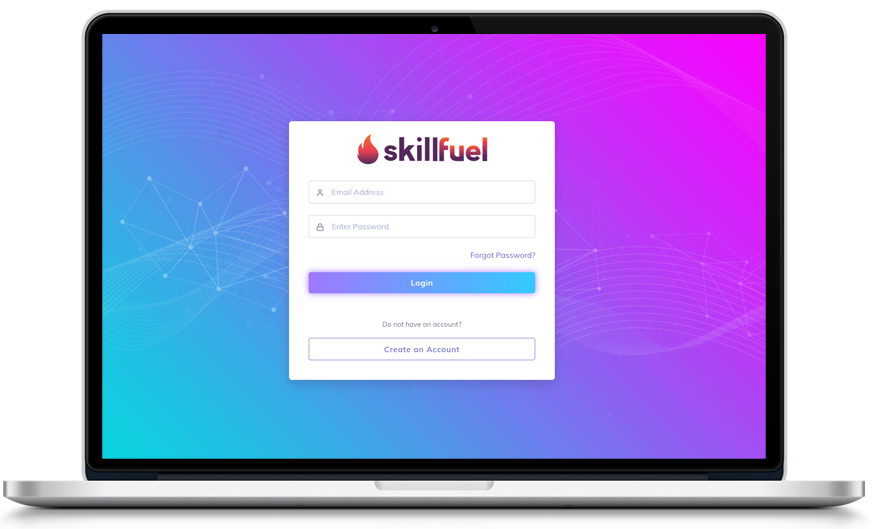 Discuss Candidates Together
Tired of asking comments one by one from each member of the team regarding an applicant's performance? Skillfuel's ATS and candidate tracking software let you easily capture feedback and discuss notes with collaborators so that everyone is working together to bring top-notch talent into your organization.
All members of the recruitment team will receive feedback about the candidates. They can also comment directly onto the profiles of the candidates.
At a simple click of the "Export" button, you'll be able to download the full list of candidates with all of their application details. The list can be viewed in spreadsheet format for easy viewing and tracking of applicants.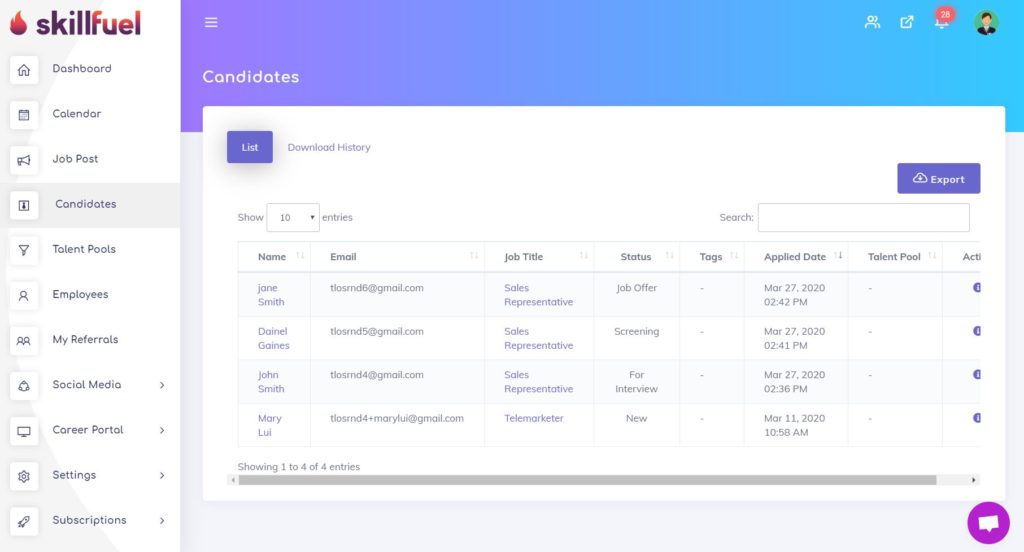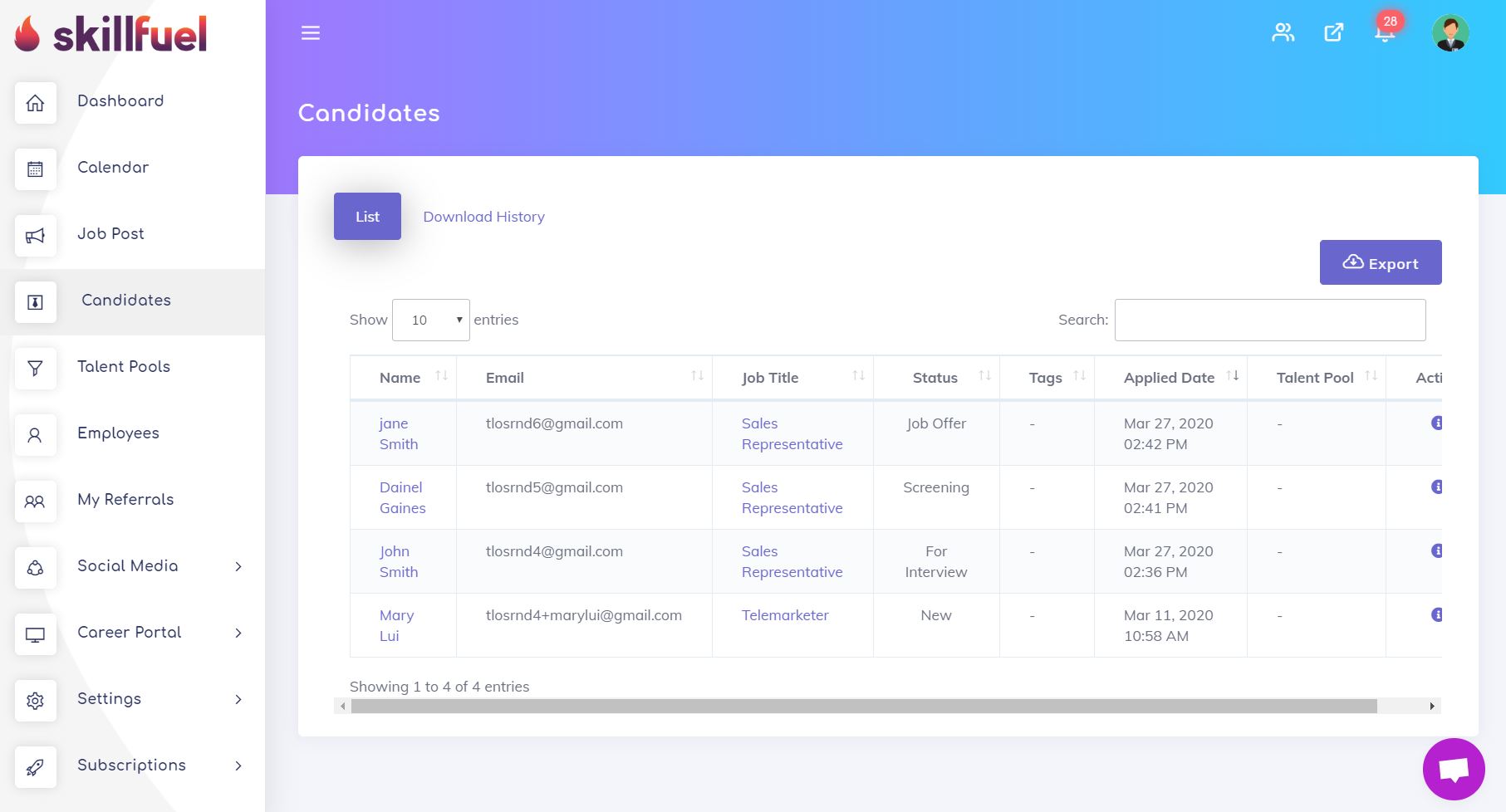 Skillfuel is also all about good value. We know what features you need and anticipate how you will grow.
We make sure you master all the tools in our HR applicant tracking system before you hand them to your people, helping your entire organization's hiring process become more efficient. Ready to start hiring the best candidates?
What can Skillfuel's Applicant Tracking Software Give Your Team for Free?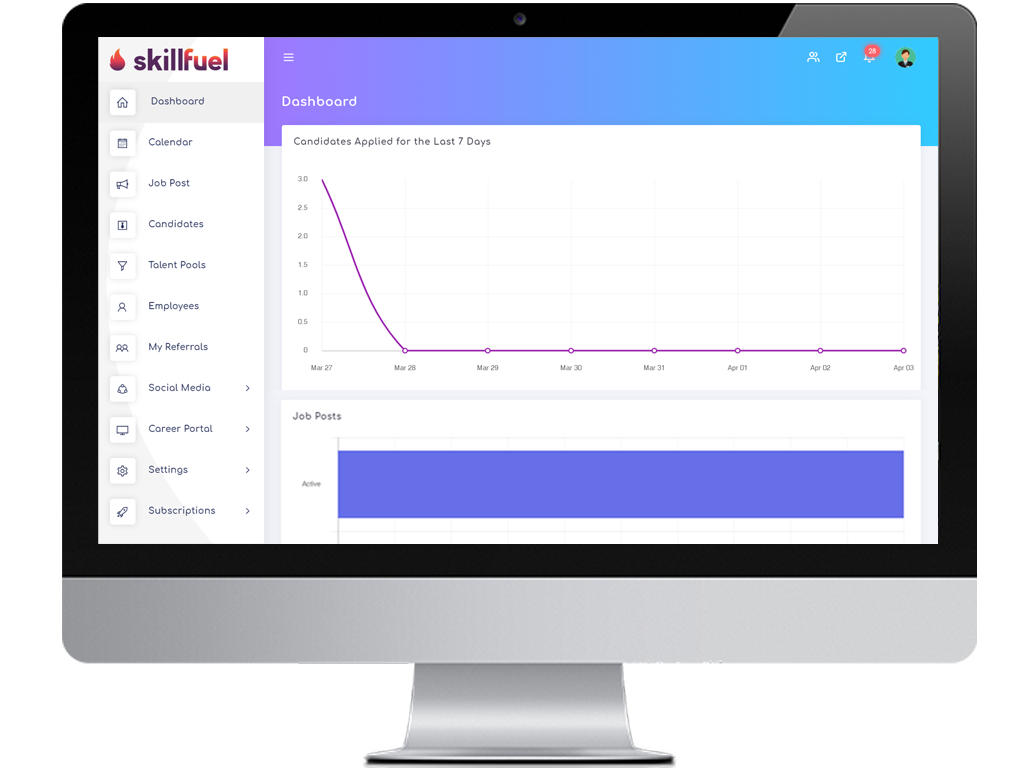 Why Choose Skillfuel's Candidate and Tracking Management Software?
Skillfuel is easy to adopt and even easier to use. We know that when you bring something new to your organization, your reputation is on the line — especially if it's something that changes the hiring process and how people work. That's why we built Skillfuel to be intuitive and user-friendly. Your team will immediately get it and love you for choosing our online applicant managementand tracking software. That's our promise to you.
Hire faster, hire easier.
For more information and inquiries about our recruitment management software, reach out to us and fill up our contact form.