Skillfuel's Free Online Recruitment Software
Accelerate your hiring process with a free recruitment management software that streamlines workflows and gets you the right candidates at the right time. Completely free to get you started as you grow your business.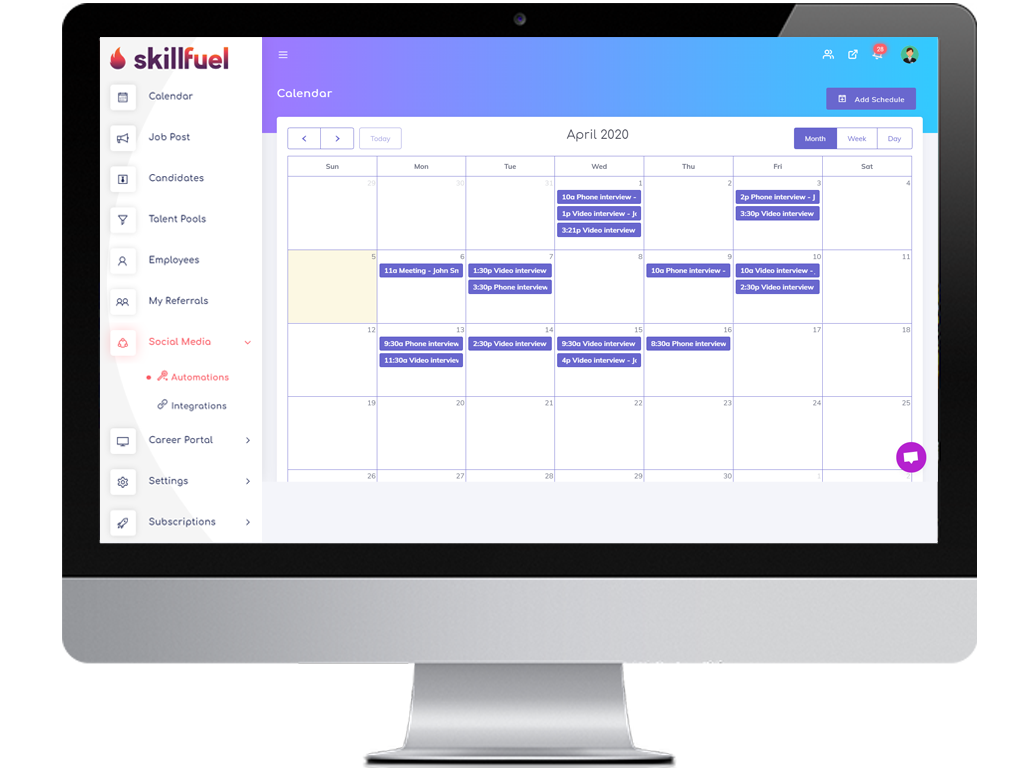 Free HR Applicant Recruitment Software: The Better Way to Hire People
Skillfuel's powerful free recruitment software gives you the hiring tools you need to organize each step of the recruitment process in one place. When you sign up with us today, you gain free access to all these amazing free online recruitment tools:
Applicant Tracking System
Get a professional applicant tracking system for your HR team where you can manage the recruitment process in one intuitive dashboard. Keep track of the best candidates easily and discuss them with your teams.
Eliminate long email threads and time-consuming phone calls with or job interview scheduler. Easily manage interviewer and interviewee availability with automated invites and reminders.
Skillfuel's free online recruitment software includes a customizable job portal so you can encourage inbound applicants and strengthen your employer branding. Our free version lets you post up to three (3) job openings at a time.
Facebook Recruitment Automation
Automate social posting and drive qualified job seekers from Facebook directly to your Careers page. With a single click, you ensure consistent messaging across all social media channels.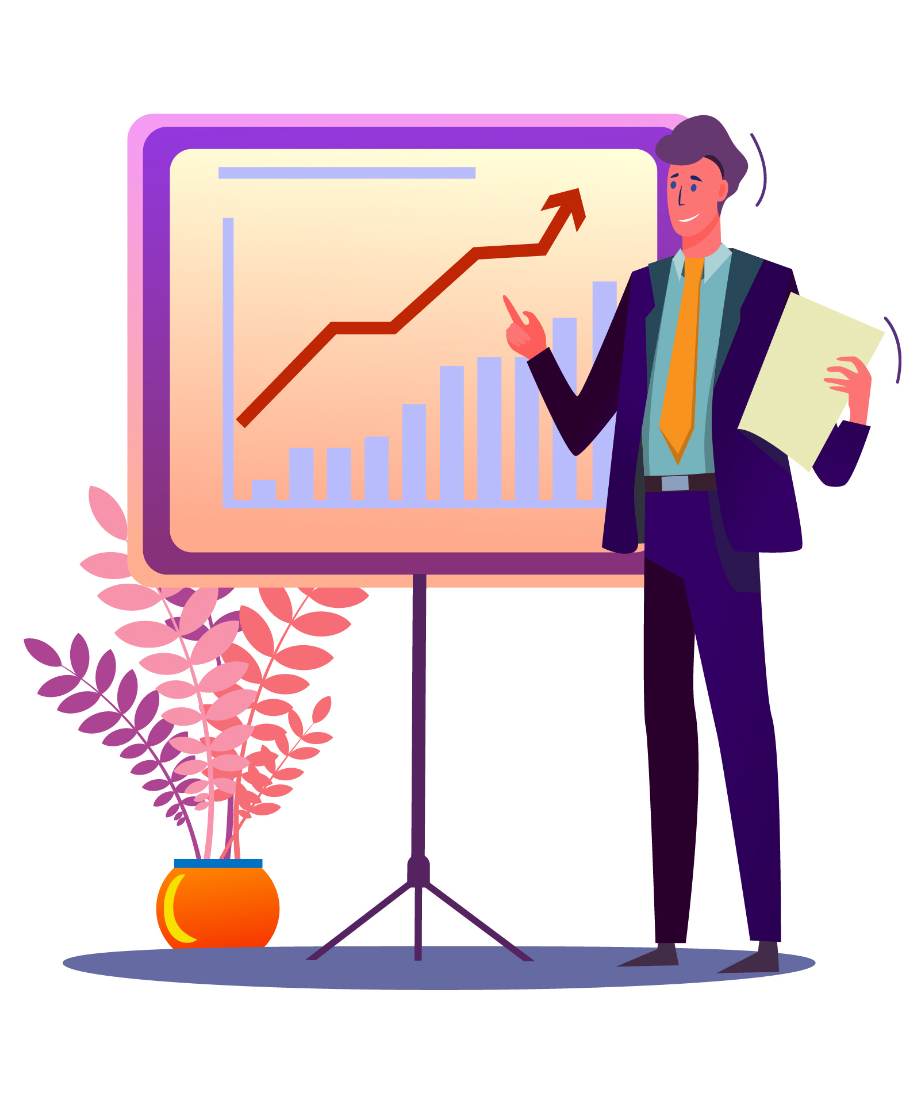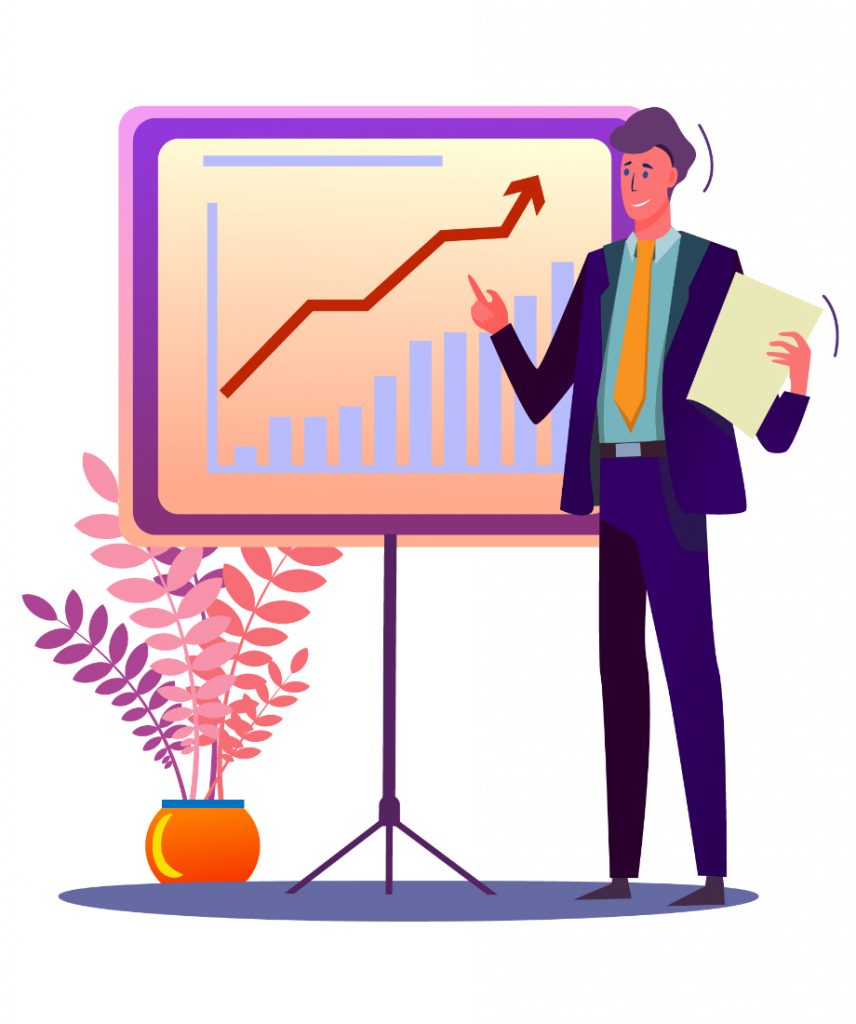 Get your free account today to start hiring better! It's risk-free and easy.
Why is Skillfuel Free to Use?
With so many recruitment software offerings on the market, it's often difficult for companies to choose a solution that meets their needs during both their startup days and in times of massive growth. Most recruitment software platforms either frustrate HR teams with overly complex features or cost too much to justify the benefits.
Skillfuel is different. As a free recruitment management software, it's designed to offer hiring teams with a simple yet powerful recruitment CRM that focuses on ease-of-use and smart decision making. We don't force you to sign up for features you're unlikely to use. Our main mission is to connect you with the best candidates with access to features that streamline your hiring process. If you want to upgrade, the ball is entirely on your court.
Our free version includes an applicant tracking system, three (3) active job postings, and social media automation for Facebook. We'll change the way your business hires new talent by helping you source, screen, and onboard your next best performers.
Benefits of a Free Recruitment and Applicant CRM Software
No matter what industry you're in, a recruitment software is a must-have for any business. See how our free HR recruitment software helps small businesses grow their company and multi-national enterprises attract the best talent.
Attract more candidates with less time and effort
Boost candidate numbers while Skillfuel does the heavy lifting with fast and simple job publishing across top job sites and Facebook.
Branded careers pages
One-click job posting to multiple job boards (up to 3 active postings)
Manage all your candidates and never lose track
Organize your hiring workflow in one place
Our applicant tracking system lets you effortlessly manage candidates and automate hiring with bulk actions. You can also use filtered search options to find a specific candidate in seconds and consolidate all applicant files in one profile.
Seamlessly track hundreds of candidates and save job descriptions
Upload all candidate files in one location and organize them with our wide range of search fields and filters
Collaborate easily with other team members to discuss candidates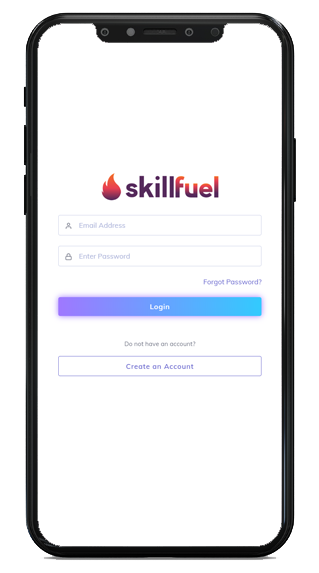 Automate manual tasks to speed up processes
Save yourself, your HR team, and your candidates time and effort with our free HR recruitment software tools that are built to automate hiring. The tools ensure that everyone is completely in sync with each step of the recruitment process.
Instantly and easily search for candidates in your entire database
Nurture candidates through your pipeline
Schedule interviews and send invites without delays
Make informed data-driven decisions
Develop a smart candidate selection process with our free online recruitment software. From application all the way to post-interview, all the tools will ensure you select only the most qualified candidates. You'll gain a better understanding of your hiring process as you look at historic data to help you improve sourcing, interviews, and more.
Make better decisions with valuable data
Decrease cost-per-hire
Reduce employee churn & time-to-fill
Improve Your Recruitment Process Today with Skillfuel
As a free recruitment management software, Skillfuel lets you improve your recruitment process by letting you do all hiring-related tasks in one place. No more confusing spreadsheets and manual documents to keep track of all your candidates. From the moment candidates apply, your recruitment team can email, track and manage them in Skillfuel, making it easier and more efficient to hire great talent.
Recruiting is a team sport. Skillfuel makes collaboration a breeze with an intuitive and user-friendly platform, interview schedules, social media automation and more.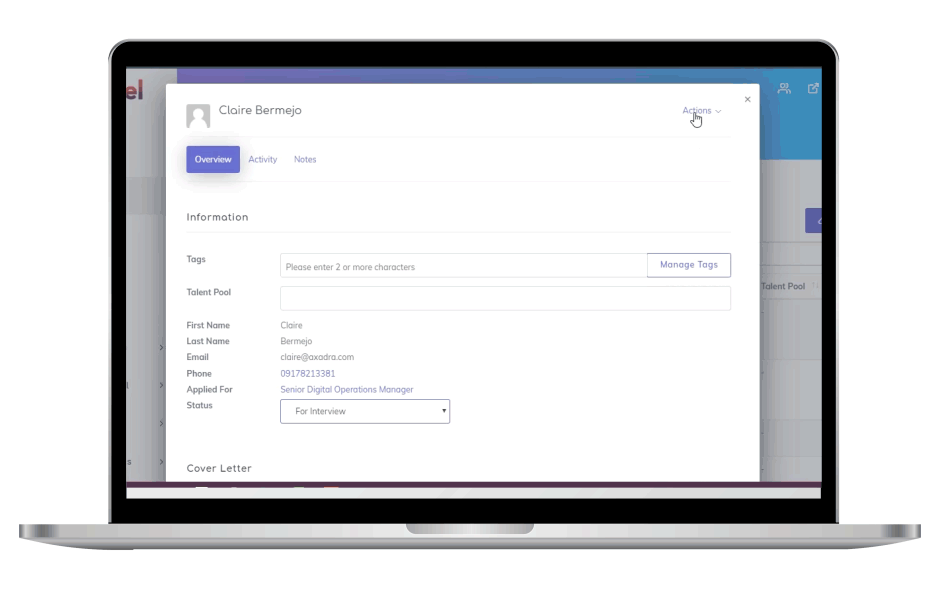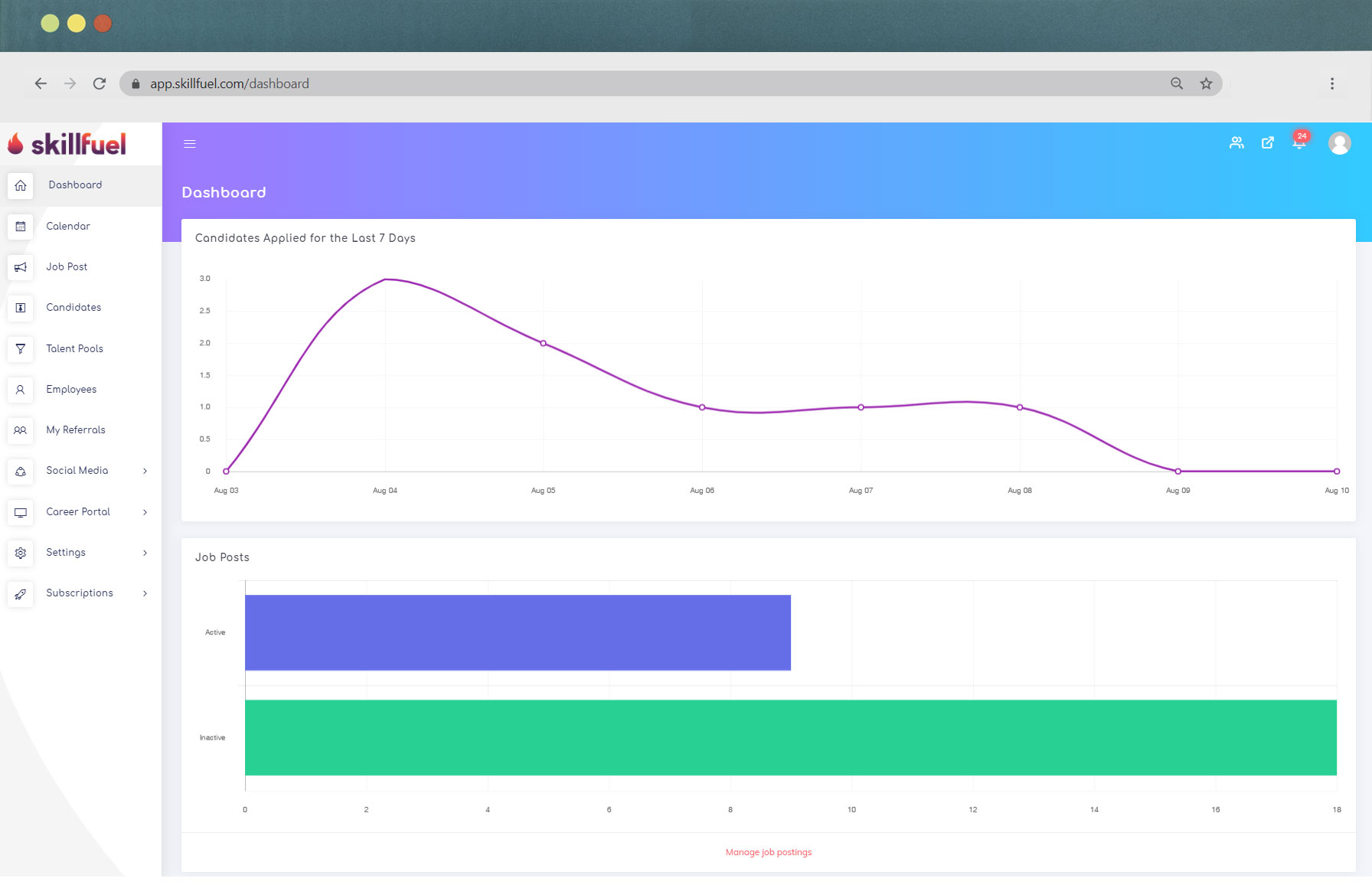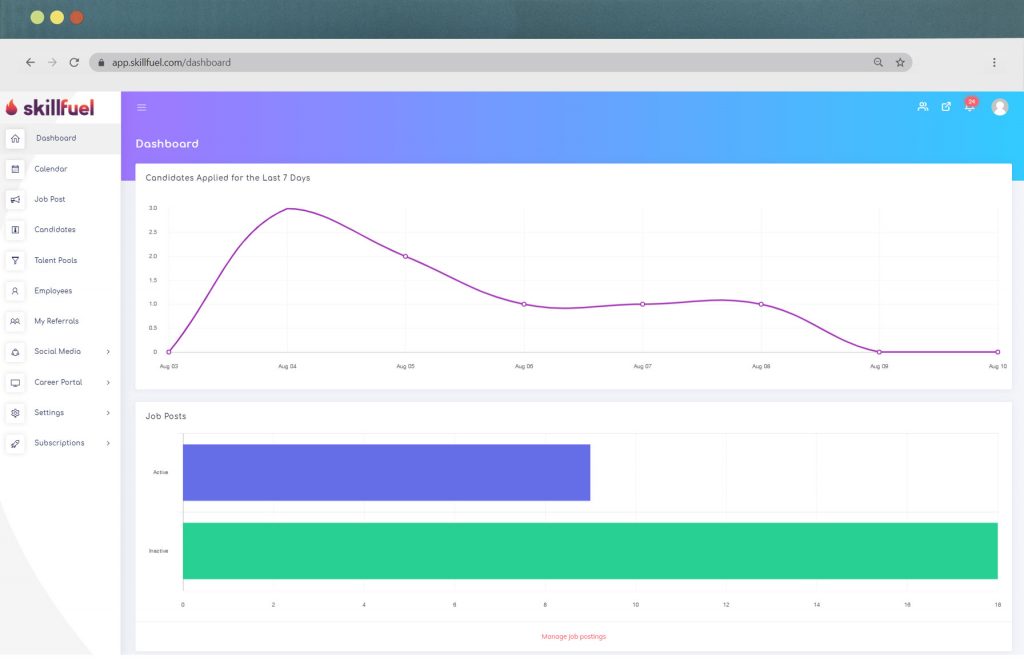 Free and Paid Plans Available for Every Business​
Whether you're taking your recruitment efforts to the next level or hiring your first team member, we've got a plan to suit every need and budget. You can create an account straight away and try our Free Version. This is ideal for startups who need to get their teams in order.
If you want more features aside from our free HR recruitment software, you can upgrade your plan whenever you like. Our paid plans include additional features that offer a truly collaborative and efficient recruitment experience, as well as assistance from our dedicated support team.
Sign up to get the software today.
Bring more structure to your recruitment with Skillfuel's free online recruitment software. Contact us today to get started.