Find the Right Candidates with Skillfuel's Social Media Recruitment Management Software
Skillfuel's social media recruitment, tracking, and management software drives qualified job seekers from Facebook and Linkedin directly to your postings. It's one of the many features in our recruitment management software. Get your FREE account. Risk-free. Easy setup.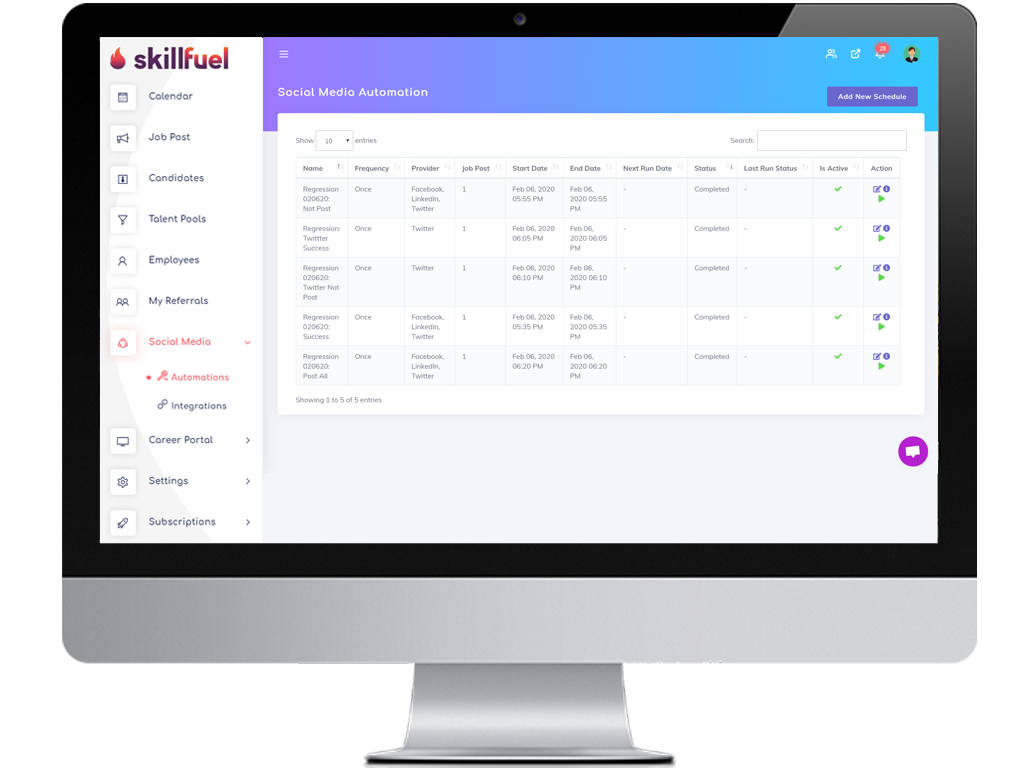 Why do you need automation when it comes to social recruiting?
98% of hiring teams today use LinkedIn to post job listings and source candidates. Chances are, they're also on other popular social media platforms like Facebook. Since your candidates are already active on social media in their personal lives, why not reach out to them in sites where they're spending time naturally?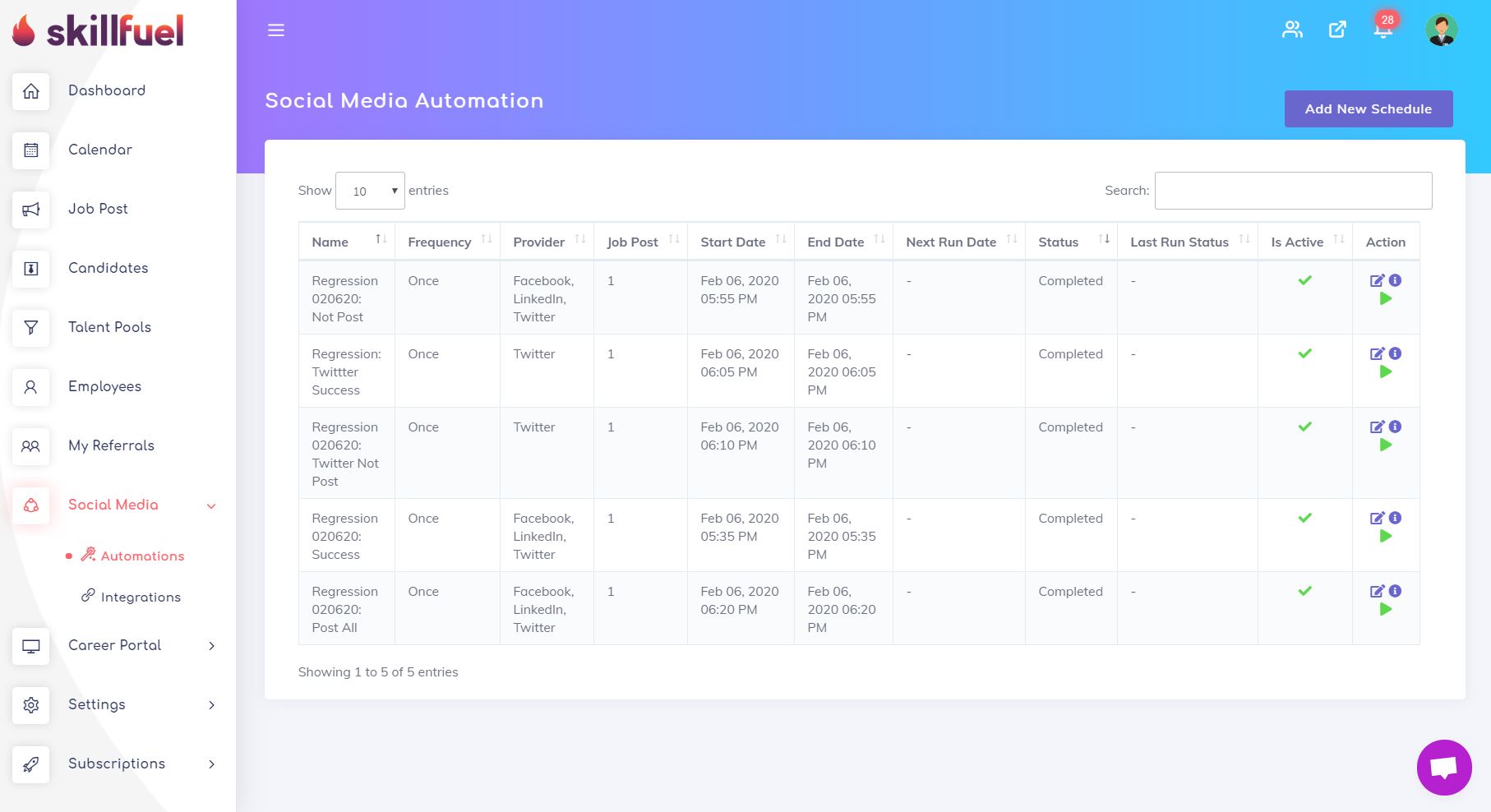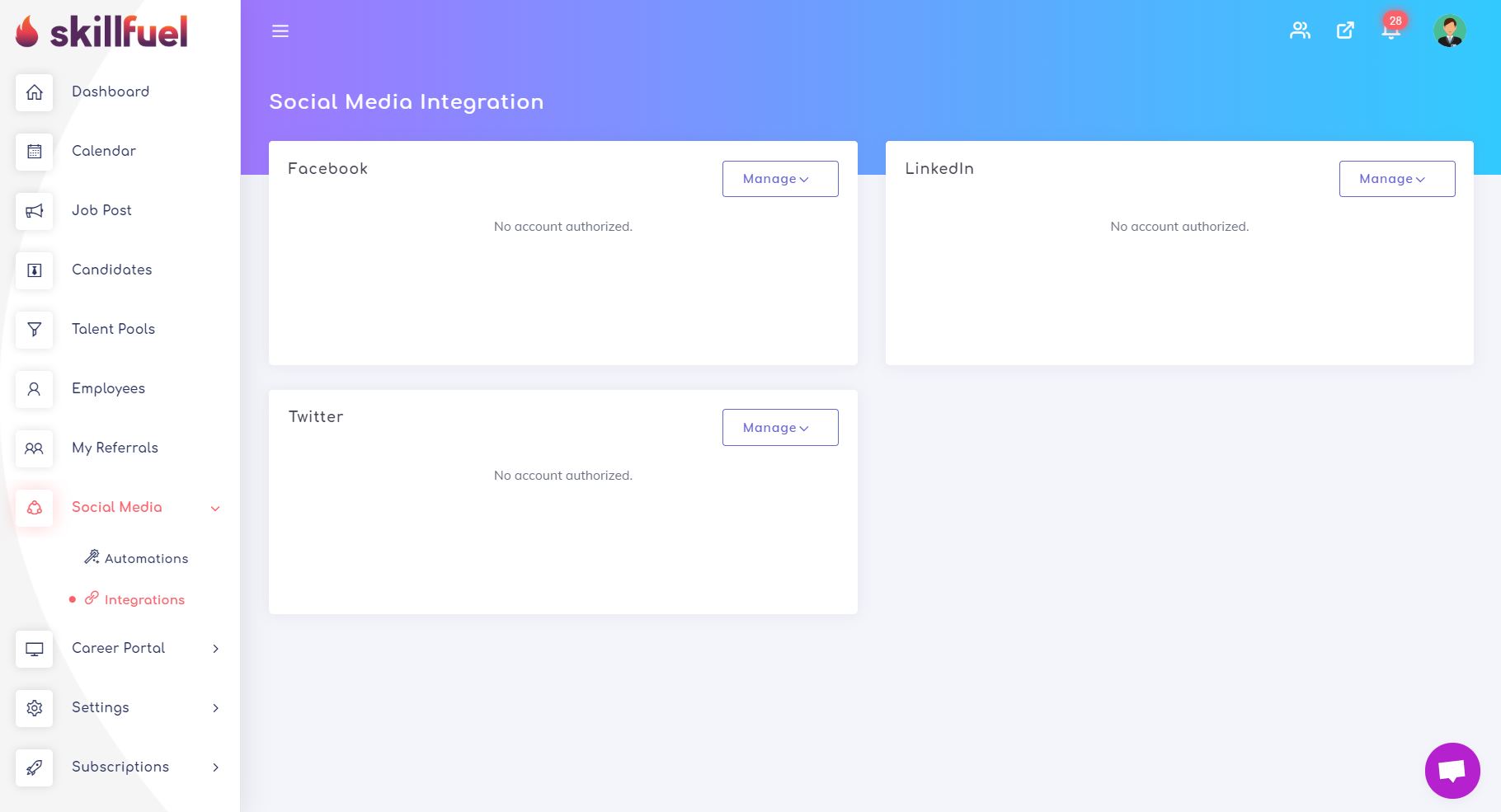 Social media recruiting software like the one from Skillfuel can automate social posting on Facebook and LinkedIn, saving recruiters hours a week. With a single click, your hiring team can schedule and send posts to multiple social media platforms. This ensures that recruitment messaging is consistent across all social media channels.
How will social media recruiting and management tools solve problems for recruiters?
Once your team makes contact with candidates, you can automate other steps in the hiring process. Sending emails, scheduling interviews, and other tasks that can be automated will reduce time spent on administrative assignments.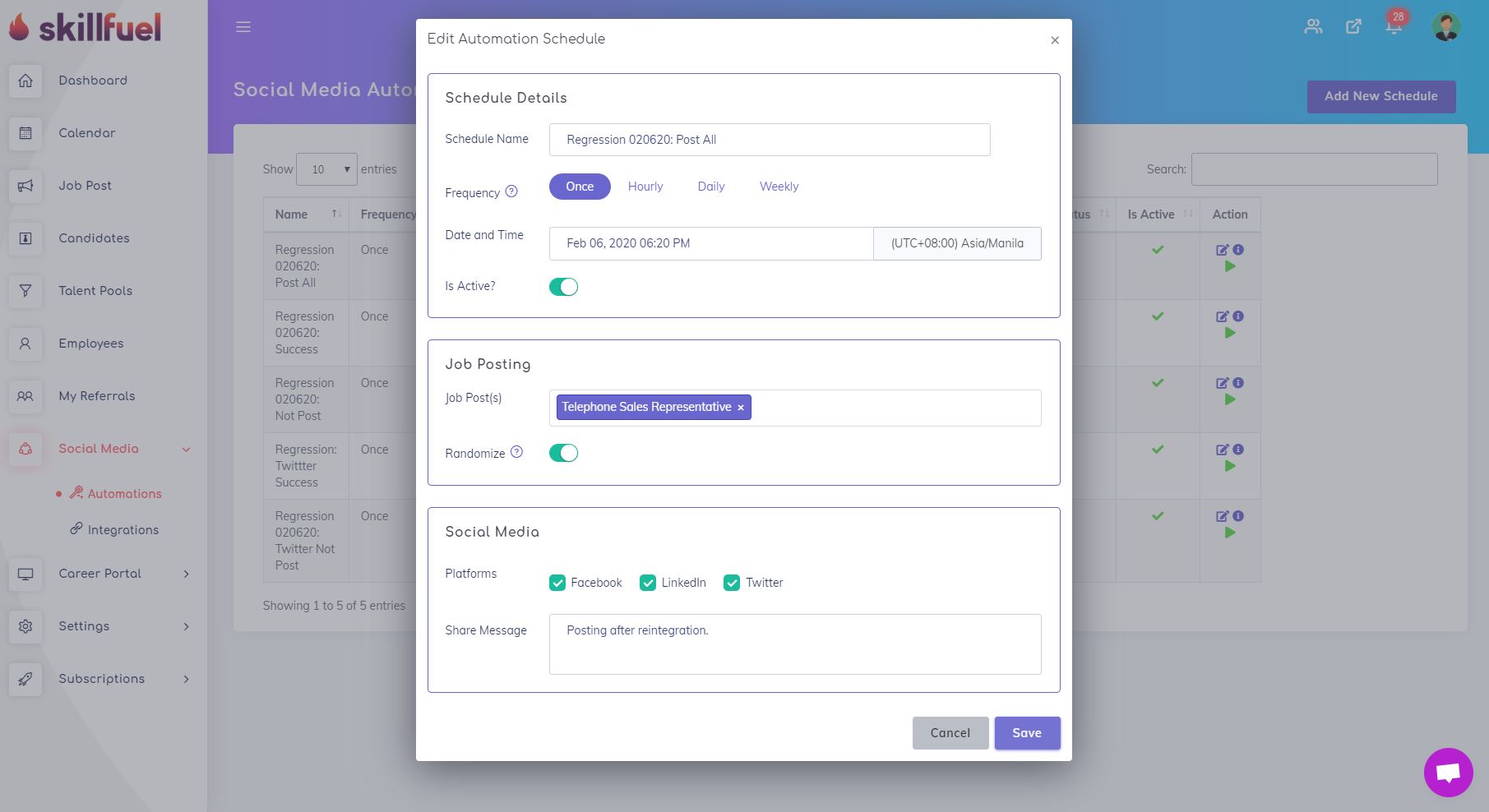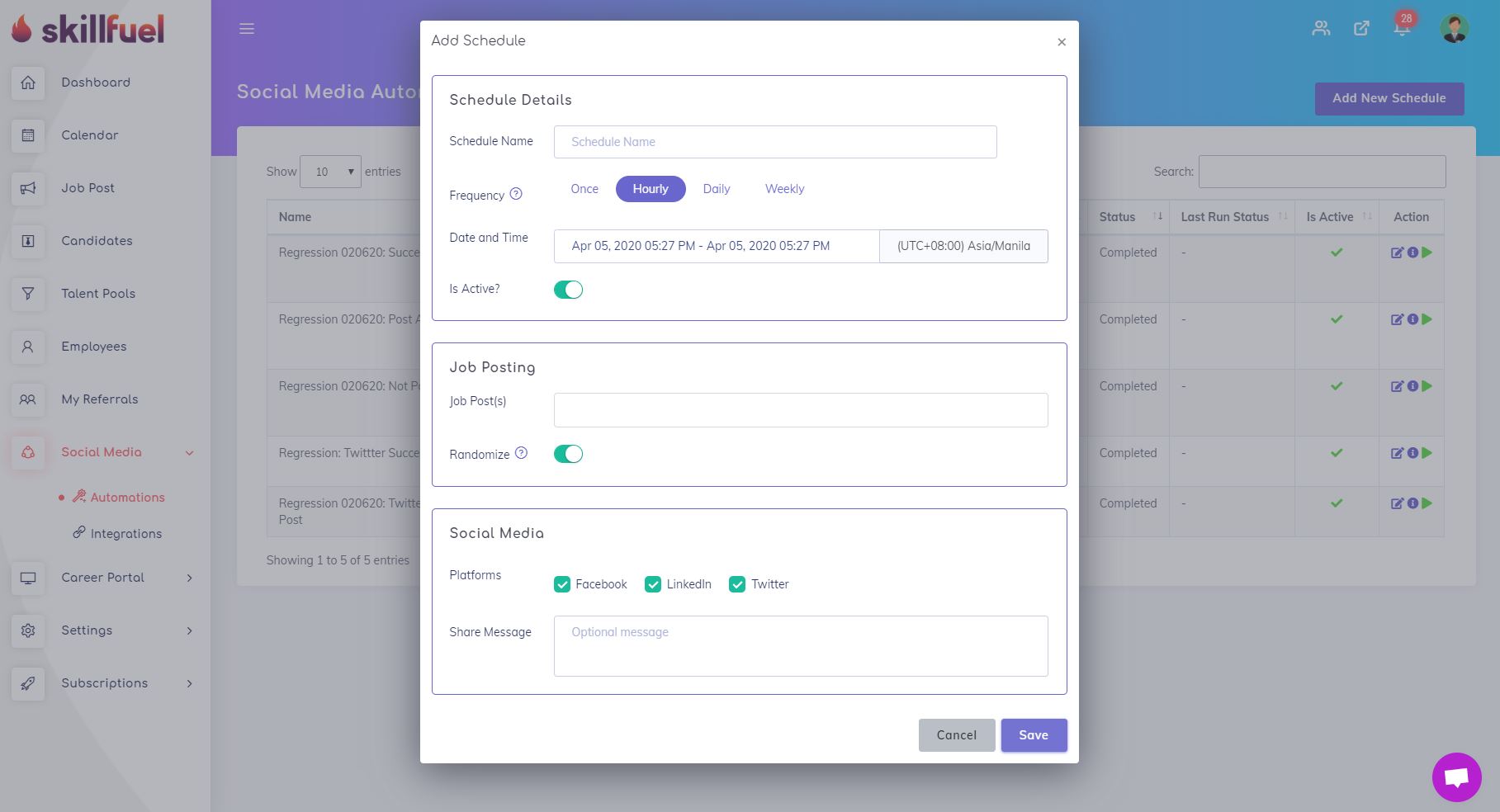 Beyond the time saved by automating tasks, social recruiting software provides your hiring team with a number of soft benefits. For instance, in a traditional workflow, recruiters read the resumes of candidates and narrow the list down to the people they want to contact. At that point, your team needs briefly scan the social media profiles of those candidates for red flags. With automation, however, you can weed out candidates who exhibit bad behavior on social media earlier in the process.
See our pricing plans and choose whichever your meets your needs. We also offer a free version for you to try out.
What do Skillfuel's Social Media Recruiting and Management Tools automate?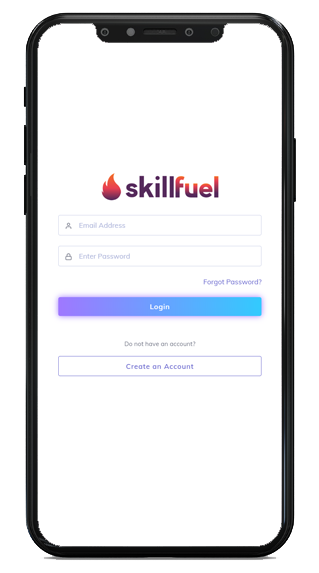 With Skillfuel, you can automate posts to Facebook and LinkedIn to instantly boost awareness of your job openings.
Applicant tracking and interview scheduling
Our social media recruitment and automation toolscan track the progress of candidates' applications. It can even schedule successful applicants automatically into open interview slots with the help of a scheduling module that is pre-built and in sync with all line managers' schedules. This is a highly efficient way to fill up slots with candidates and make the best use of time across a shorter period — allowing more accurate and more precise comparisons of their interview performance.
Launching recruitment campaigns
With a single click, your recruitment team can schedule or send posts to multiple social sites. This ensures that high-quality content is consistent across all platforms.
Connecting with job seekers
If you already have a pre-established social media presence, Skillfuel'ssocial media recruitment, tracking, and management software can automate an effective social recruiting campaign. Integrations with social media platforms such as Facebook and LinkedIn make it easy for you to source applicants from your followers.
Ready to use social media to hire the best talent out there?
Why choose Skillfuel's


Social Media Recruiting Software?
Post once, publish everywhere
With Skillfuel, you can source a bigger pool of qualified candidates. Our social media recruitment, tracking, and automation tools help you find qualified candidates right away, or add them to your watch list potential hires in the future. You can also post to dozens of job posting boards with a single click.
Stop getting buried by stacks of unqualified candidates! Our social media automation and recruiting software makes it easy for you to advance qualified candidates and reject unqualified ones from the very start. We also make it convenient for you to collaborate as a team and decide which candidates you should move forward with.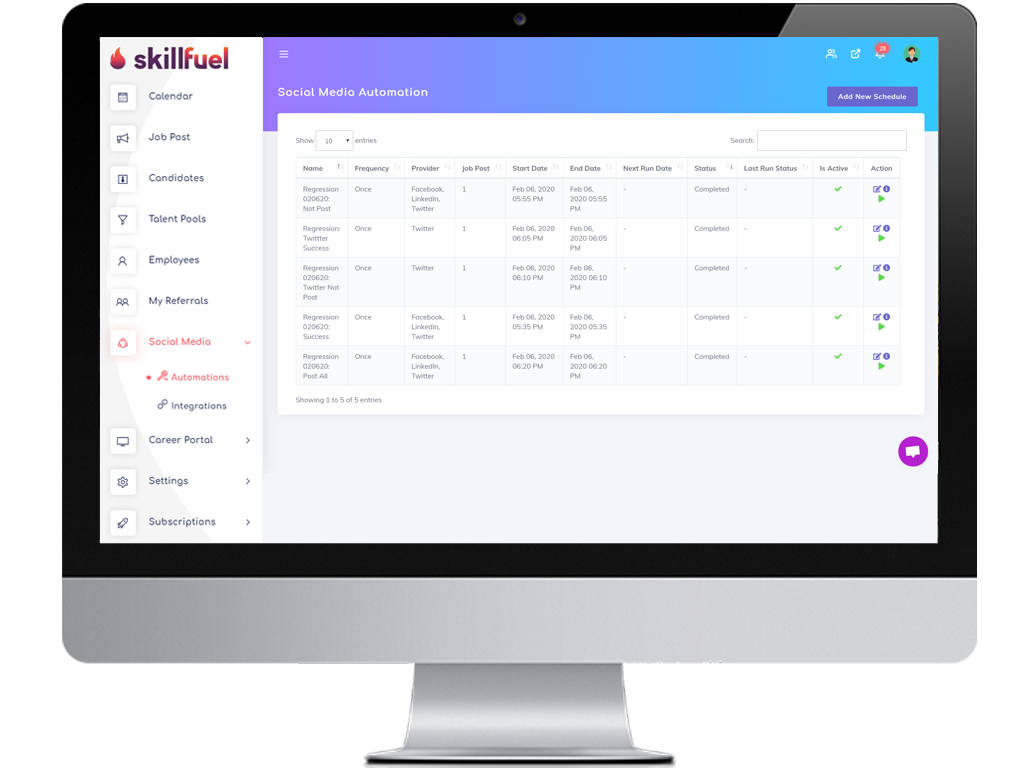 We're easy to adopt and even easier to use! We know that when you introduce new apps to your team, not everyone will appreciate the changes made to operations. This is why we built Skillfuel to be intuitive, clear, and easy to use — even for beginners. Your team will immediately get it and appreciate you for choosing a software that's as user-friendly as it is efficient.
Great candidates don't last long in the talent pool! This is why we've made our implementation process quick and easy. With instant access to our social media recruitment and automation tools, you can start sourcing, accepting, and evaluating resumes instantly with just a few clicks.
Know More About


Social Media Recruiting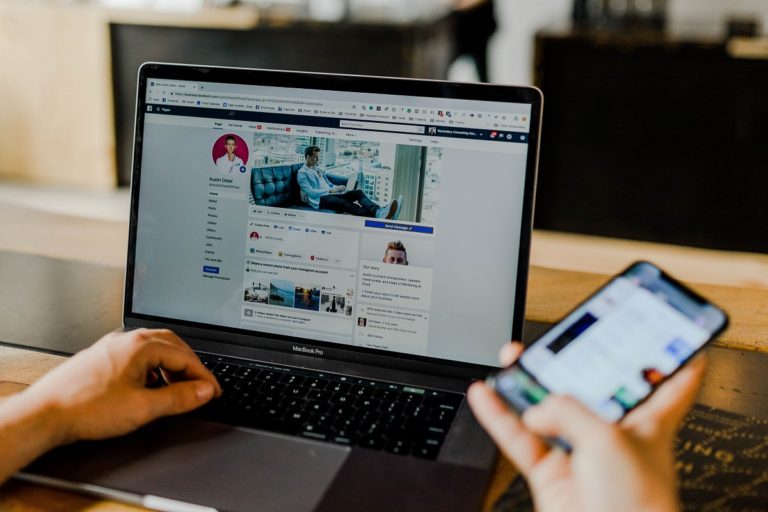 Don't know how to recruit through social media? We've got you covered with our guide on using social media for hiring.
Social recruiting is one of the best ways to enhance your recruitment process flow. Why don't you try Facebook?
If you want to just focus on one social media platform, it's best to go on LinkedIn, the social media platform dedicated to professionals and businesses.
Sign up to get the software today.
Hire faster, hire easier.
For more information and inquiries about our recruitment management software, reach out to us and fill up our contact form.