Start Your Hiring Process with A Customizable Career Page Builder and Job Portal
Encourage inbound applicants and further your employer branding with Skillfuel's job portal and career page website development – one of the many features within Skillfuel's Recruitment Management Software.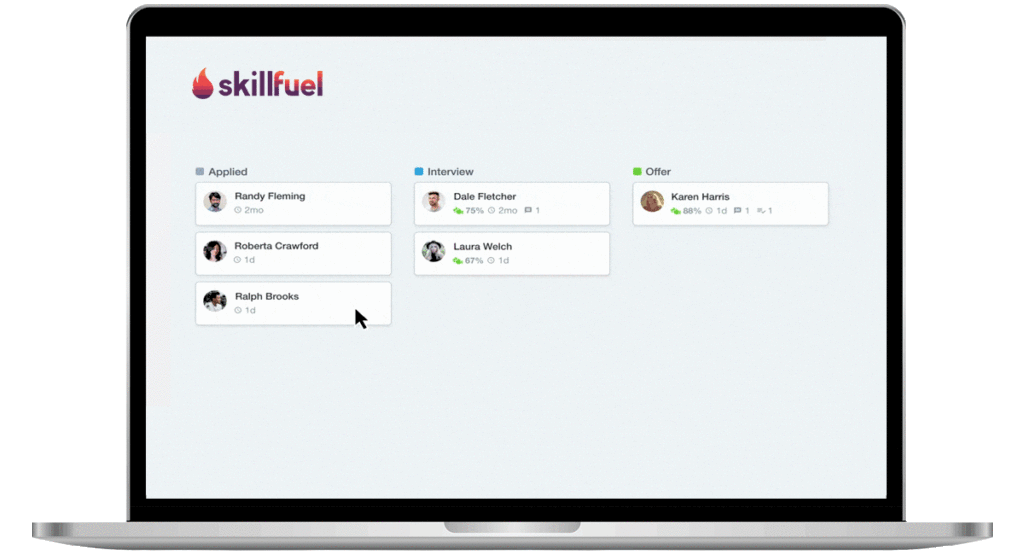 At Skillfuel, we give you the power to attract qualified candidates with our job portal website development services. Our Career Portal helps you create career pages that are quick to build, easy to navigate, and visually attractive. Our Career Portal is also built with these amazing features: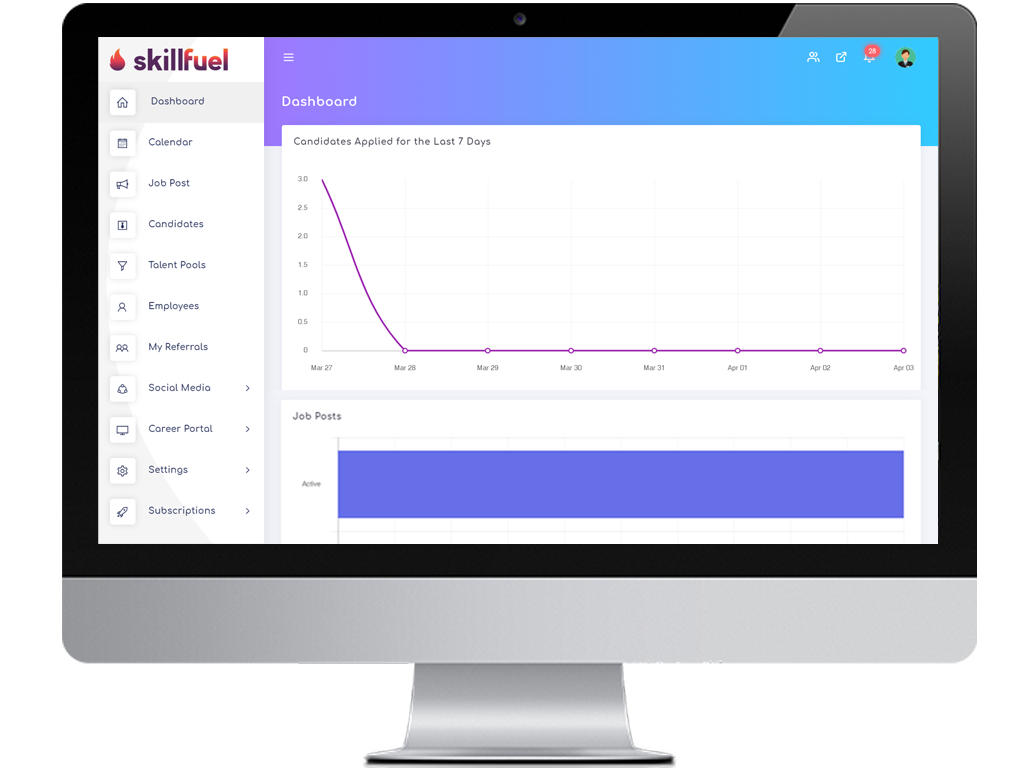 Career Page and Job Portal Builder
You can fully customize and configure the design, colors, images, jobs, and content displayed on your job portal. The Page Styling tab includes customization options such as primary and secondary colors, headings, subheadings, text color, and arrangement of content sections. You can also preview your work-in-progress and save changes easily.
Provides an overview of the content pages you have on your online job portal development and career page plan (e.g. Openings, About Us, etc.). You can easily add a new page from this tab and customize the page with various font styles, sizes, and formats. This tab also offers full visibility on the pages' authors, creation dates, and active/inactive status.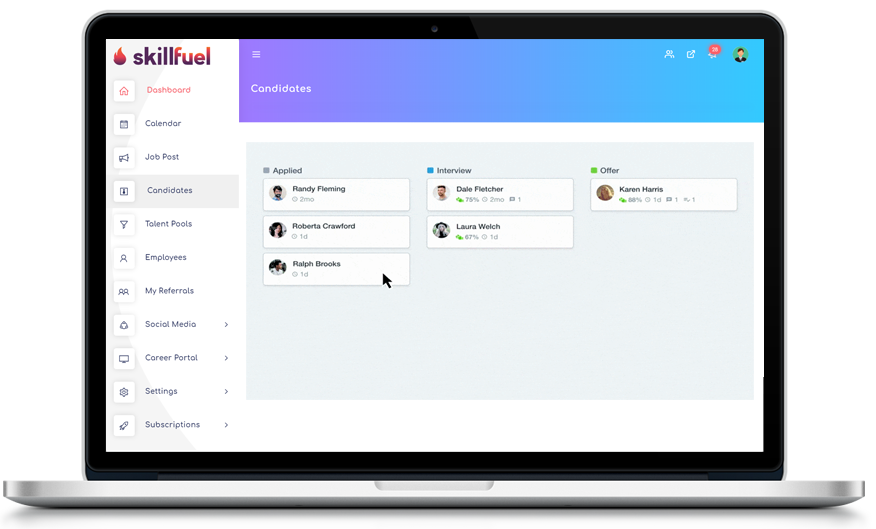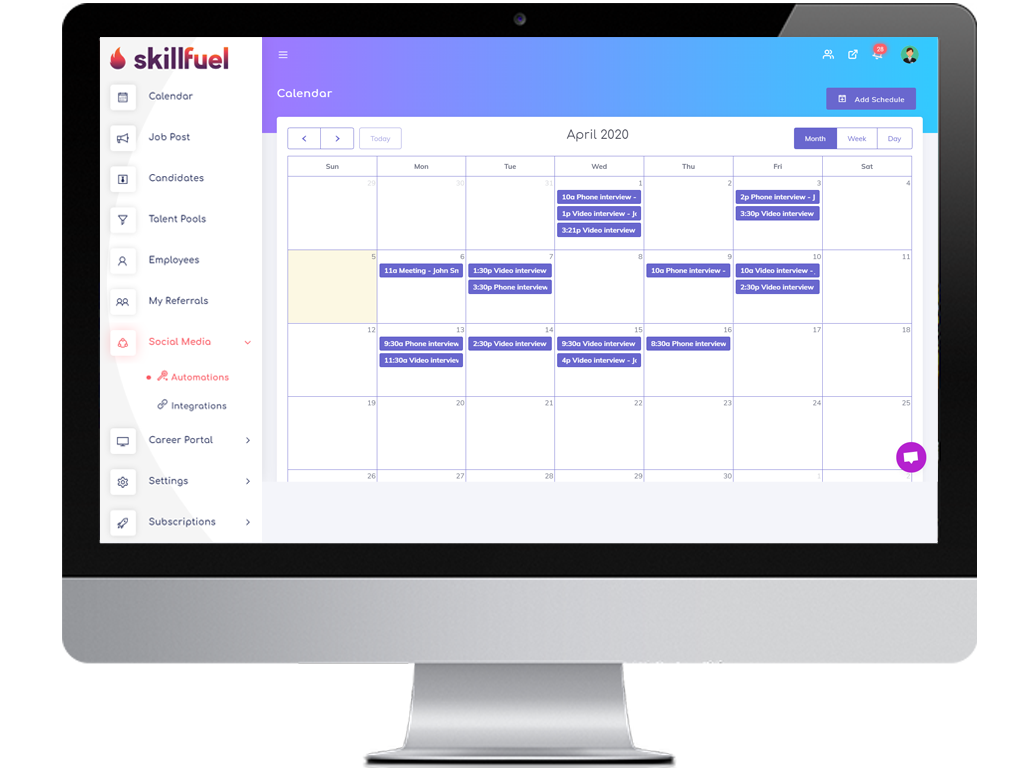 As with any online job portal development and career page creator, the ability to customize the address or sub-domain of your webpage is important for overall website optimization. You can easily edit this in the Settings tab of the Career Portal.
Asserting your company as GDPR-compliant means that your business practices are line with the EU's key privacy and data protection requirements. You can easily enable GDPR features in the Career Portal section, helping your company comply with technical safeguards.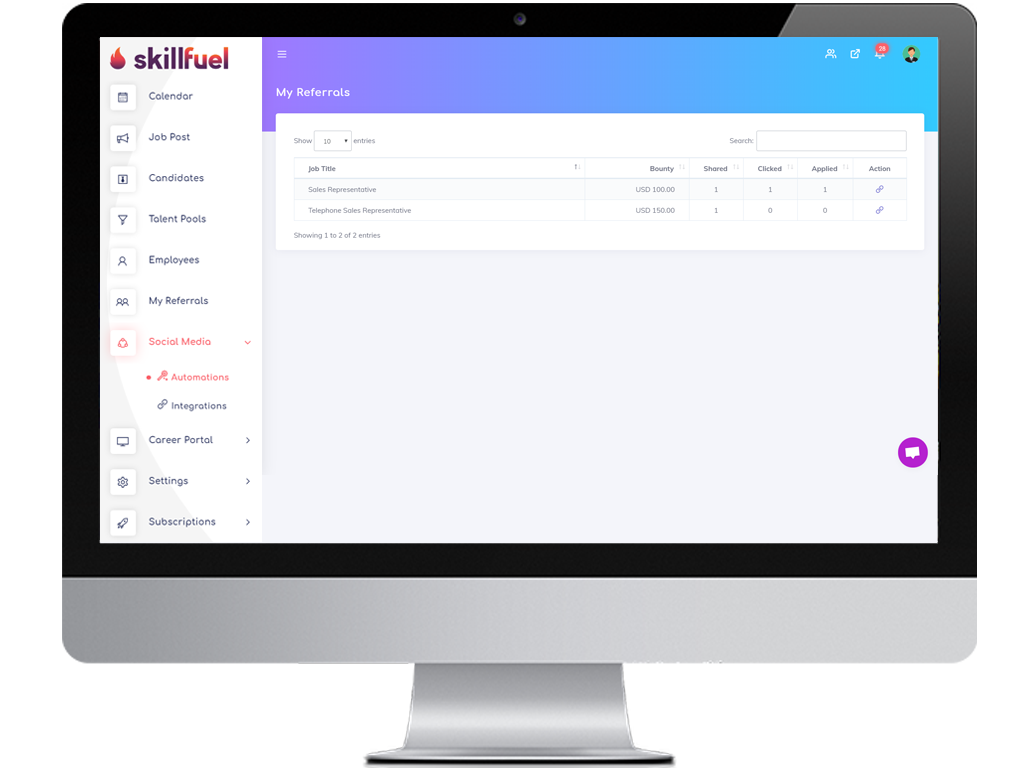 Take a look at our pricing plans and choose which one meets your needs. There's a free version that you can try too.
What Makes Skillfuel's Online Job Portal Development Different?
At Skillfuel, we're all about building career pages that showcase your company's positive image and inspiring great talent to apply for your open positions. Aside from that, you get to enjoy these unique benefits when you sign up today:
Our dashboard aims to make your hiring team more efficient when engaged in time-sensitive job portal and career page development tasks. The Career Portal is a digital control room with a layout that's easy to navigate and organize information in a seamless way. As the app is quick and simple for your entire team to adopt, your recruiters will immediately get it, even the less tech-savvy ones.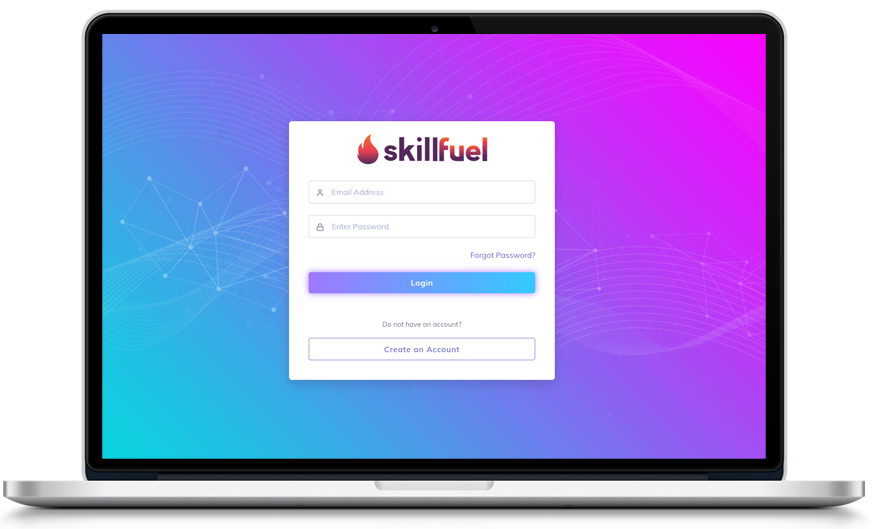 Engaging Content Creation
Customize the job profiles on your career page to fit the specific requirements of open job positions. You can also create multiple pages such as video and photo galleries, employee testimonials, and team sections to offer candidates with a glimpse of your company's culture and work life. You'll make great, lasting first impressions with top talent.
The best candidates don't last long in the talent pool, which is why setup is quick and easy with Skillfuel. Once you sign up for our job portal and career website development services, we'll instantly give you your account and help you explore the software's basic components. With instant access, you can start developing your job portal and accepting applications from dream candidates.
See Skillfuel in action and get rid of manual HR processes today.​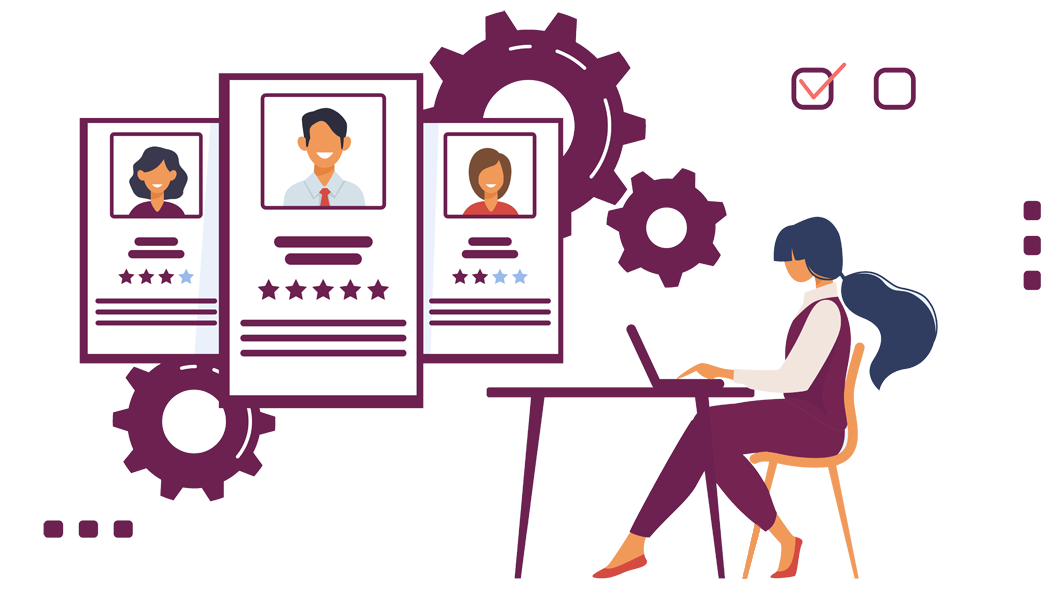 How to Get Started with Skillfuel's Career Page Builder
When you sign up with Skillfuel today, we'll guide you through our job portal and career website development software. Here's a glimpse of our step by step process:
1. Sign up with Skillfuel
Try Skillfuel for free today! Setting up your account is quick and easy.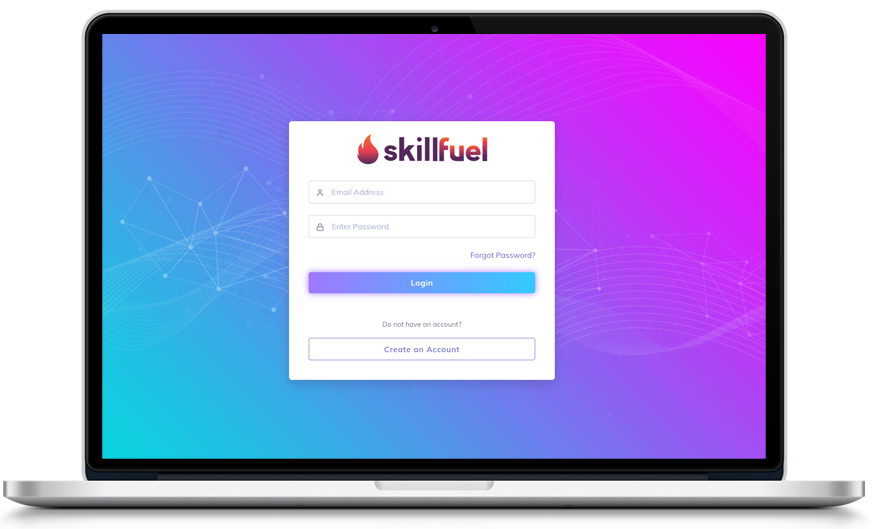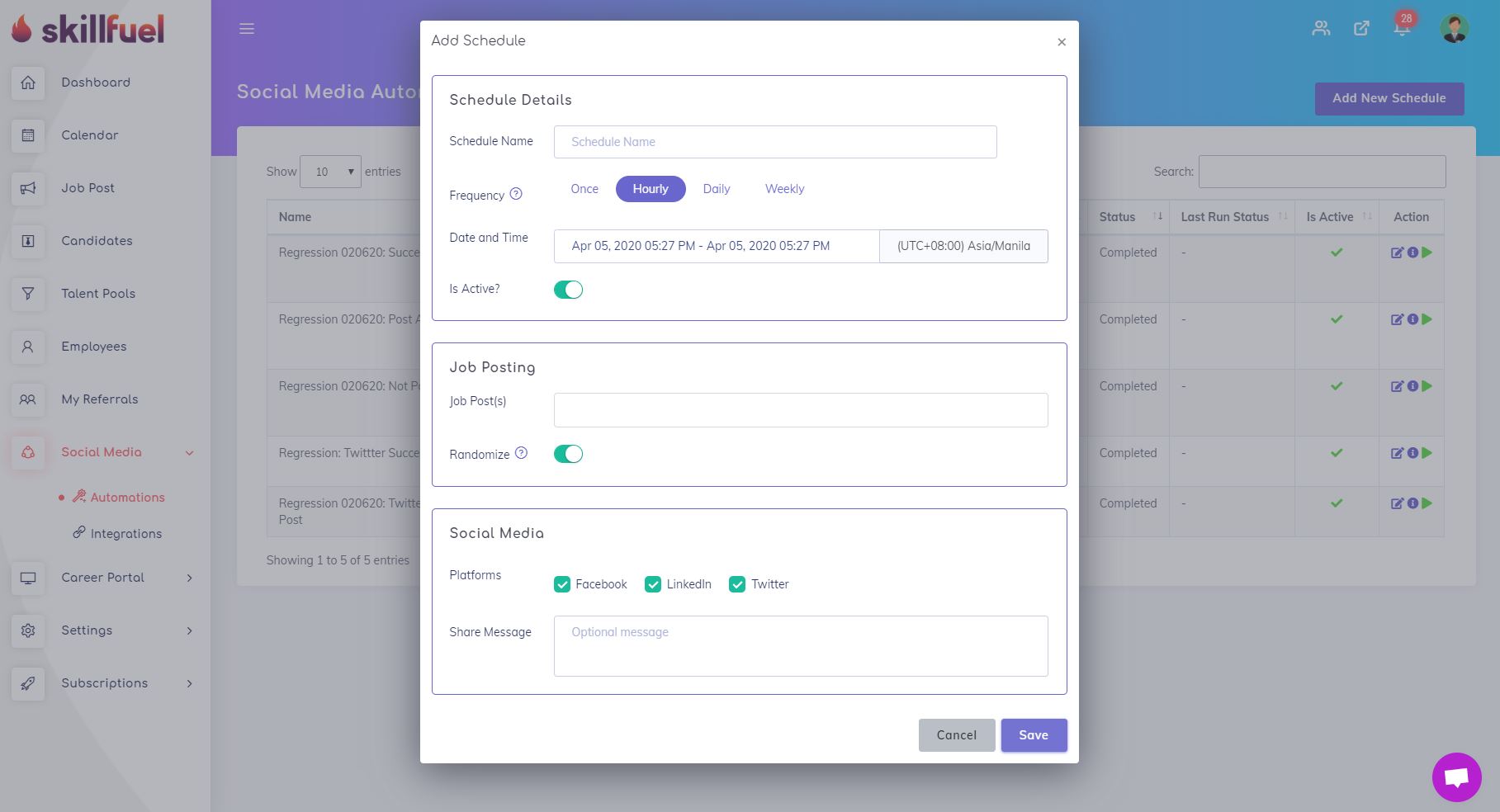 2. Schedule a Consultation.
We'll help you navigate our dashboard and teach you how to customize your Career Page. We will also explain all of the features present on the Career Portal.
3. Enjoy your 14-day Free Trial.
You have access to all of the Career Portal's features for 14 days. Once you've consumed your 14-day free trial, you can extend your use for a minimum fee or scale up with a package – all at competitive prices.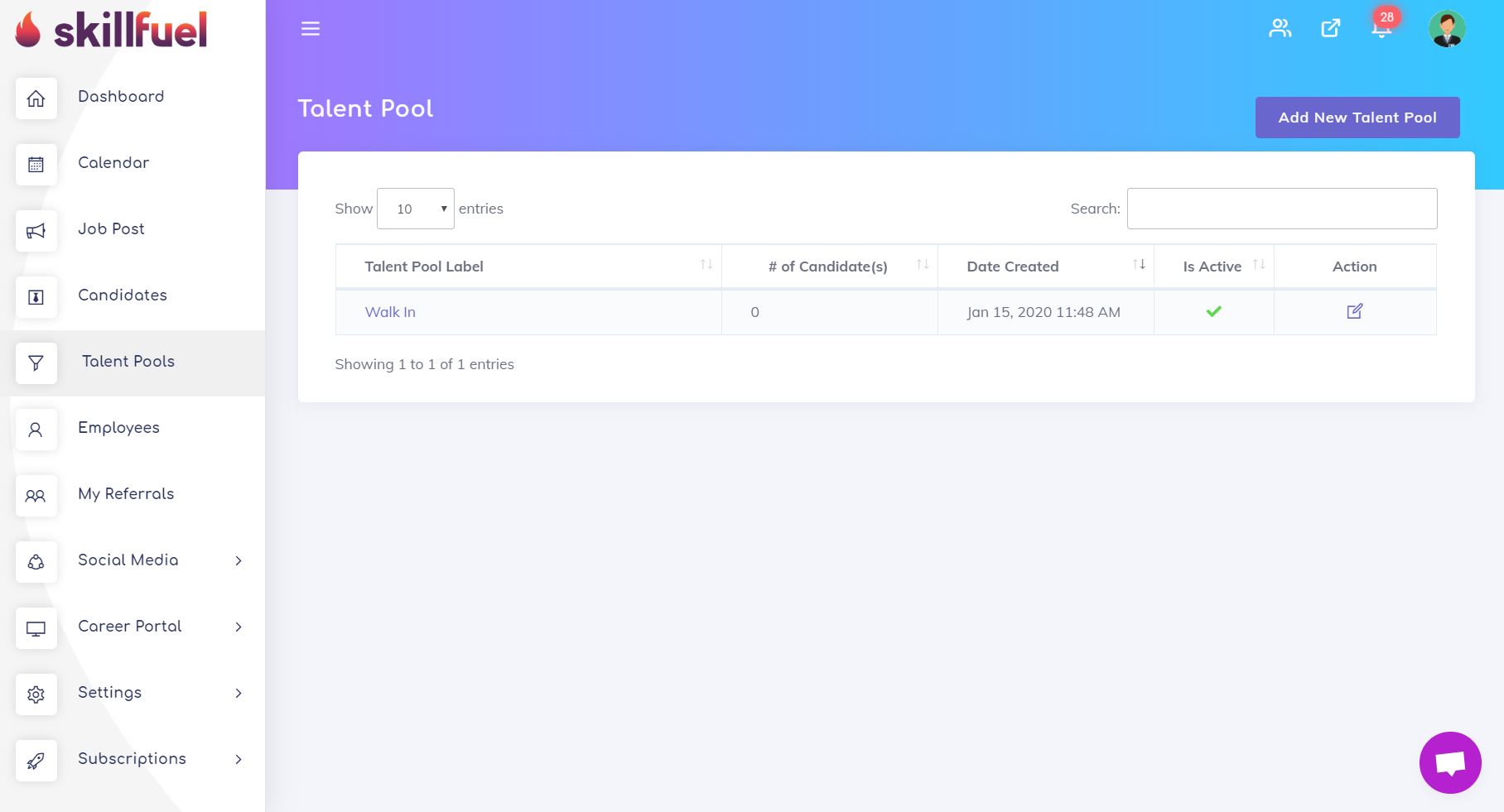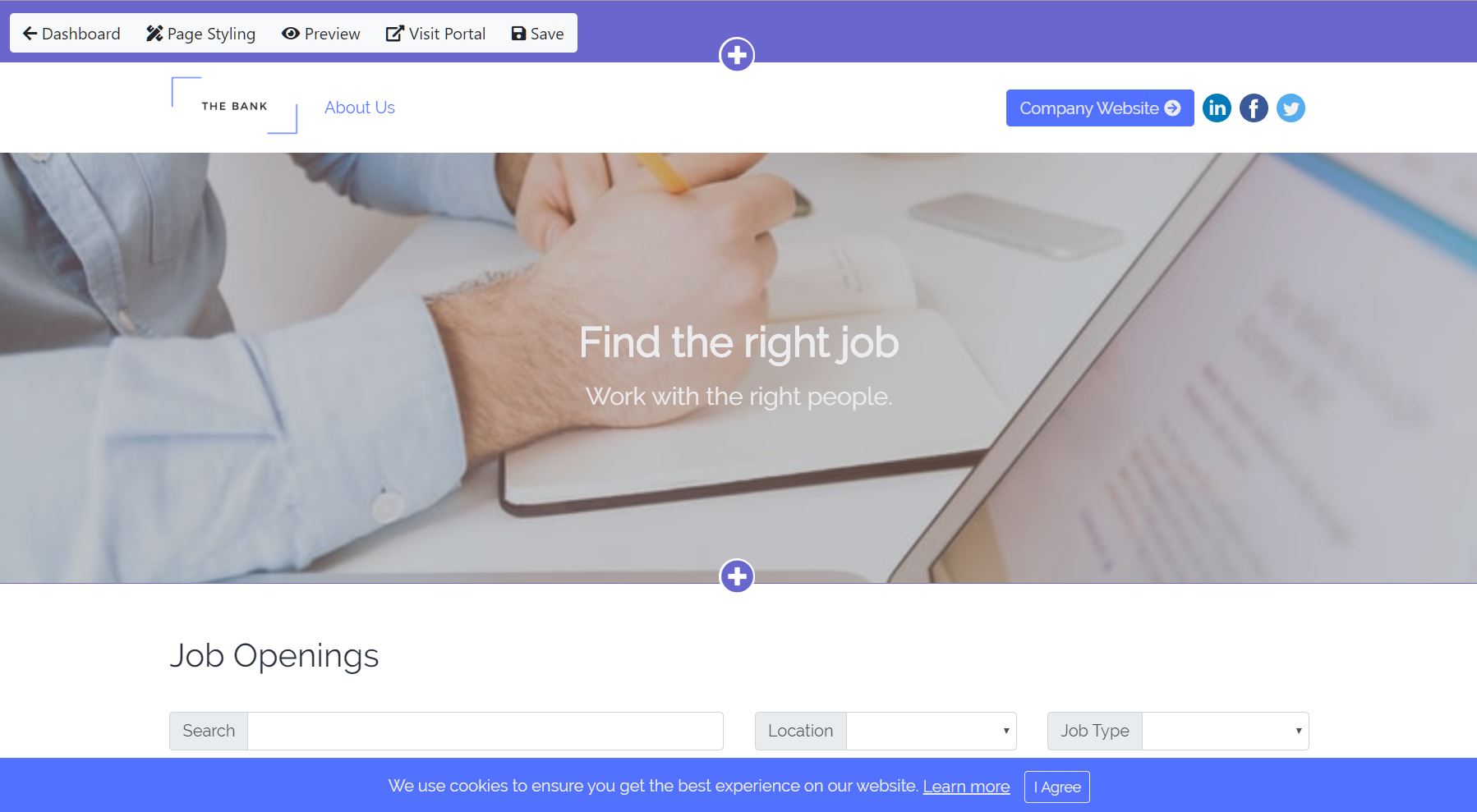 4. Transform your Career Page into a Talent Magnet
Now that you have access to all of Skillfuel's Job Portal features, you can focus on what you do best — hiring great candidates. We'll be there with you every step of the way with ongoing support and maintenance.
Sign up today and take your Career Page to the next level.
Smart Recruitment Starts with Skillfuel
Transform eager candidates into new hires and drive great talent to your open positions with Skillfuel's Recruitment and Applicant Management Software. It includes all the tools you need to make hiring more efficient, including online job portal development and a career page builder.
From applicant tracking and scheduling interviews to managing referrals — we have it all for you in one easy-to-use platform.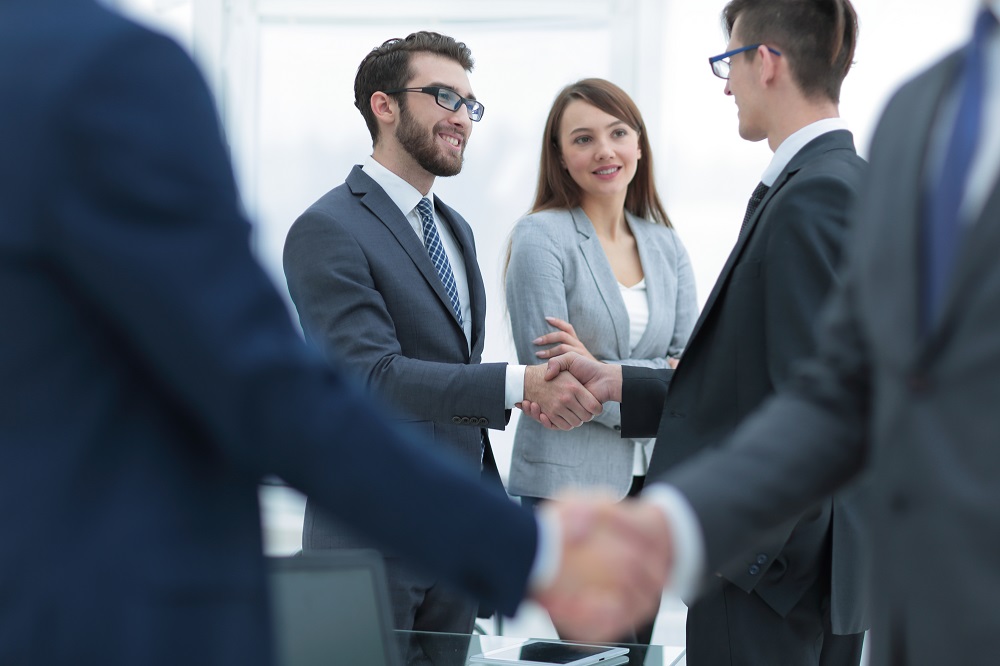 Hire faster, hire easier.
For more information and inquiries about our recruitment management software, reach out to us and fill up our contact form.