When onboarding a new employee, it's the HR team's responsibility to ensure all bases are covered – including onboarding documents for new hires. Whether you're a multinational company or a small local business, it's important to have a well-organized hiring package for new employees consisting of employment-related forms and documents. This new employee paperwork checklist will generally streamline the onboarding process, introduce your company's work culture, and ensure your compliance with labor and employment laws.
As these new employee forms and documents are often time-sensitive, they will need to be signed and returned as quickly as possible. Here's a comprehensive new employee paperwork checklist so you're always on track.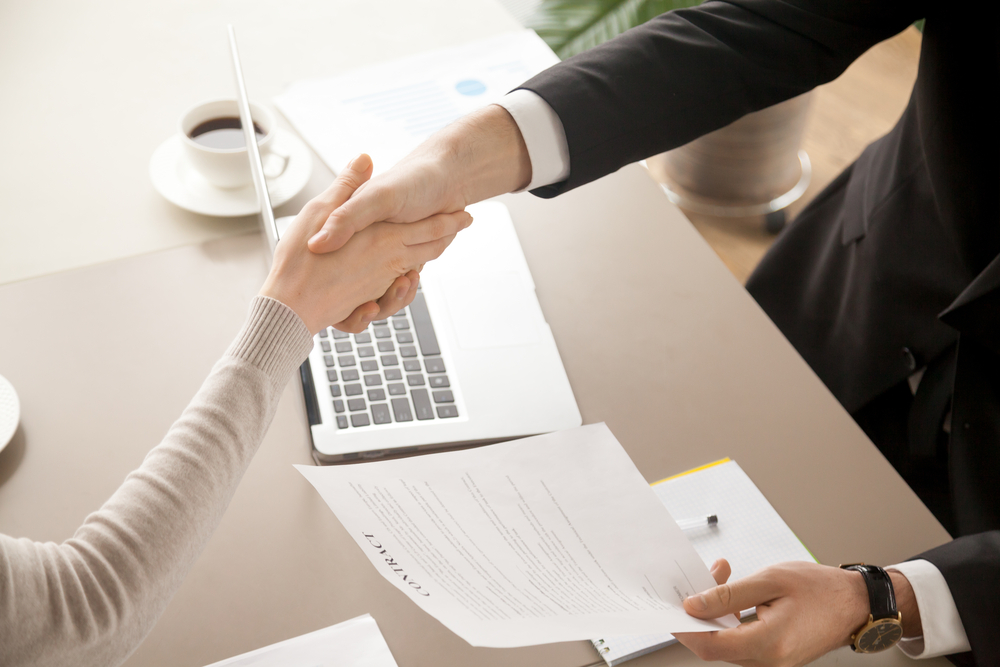 What are the Onboarding Documents for New Hires?
The first day of a new employee sets the tone for their impression of your company. Make sure to cover all of the items in this new employee paperwork checklist for employers so that you can onboard your new employee successfully.
Welcome Letter
A brief welcome letter from your company is a must-have in any new hire onboarding checklist.  The welcome letter provides a positive first impression to new hires which can build a new relationship.  The letter typically introduces your company, its core values, and its mission statement. The letter should also express your company's delight in having the new hire join your team.
You can also choose to reiterate or clarify some general company policies in the welcome letter. You can explain the standard office working hours, weekly or monthly team-building exercises, and the dress code (or lack thereof).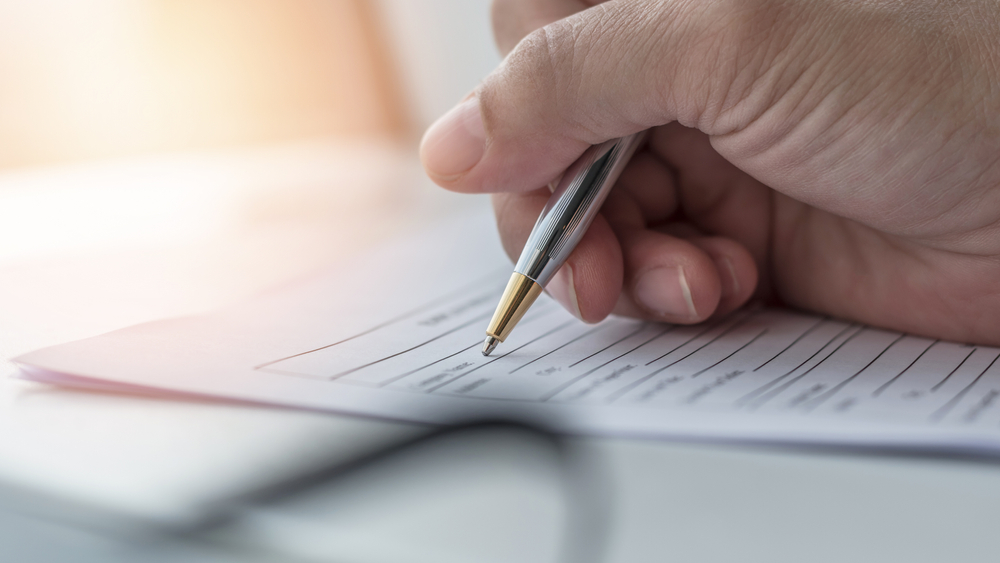 Application Forms
Copies of job application forms filled out and signed by the new hire need to be included in the new employee paperwork checklist.  An application should at least include contact information (phone numbers, addresses, civil status, etc.), date of birth, and an emergency contact person for the new hire.
Keep application forms and other pre-employment documents safe, organized, and accessible throughout the application and onboarding processes with a recruitment management system with an ATS tracking solution.
Consent and Disclosure for Drug Testing/Background Checks
If your company conducts drug testing and/or background checks, it's required to have prior notice and consent from employees.  You can typically obtain consent during the interview but, if not, include proper disclosures/consent agreements in the new employee paperwork checklist.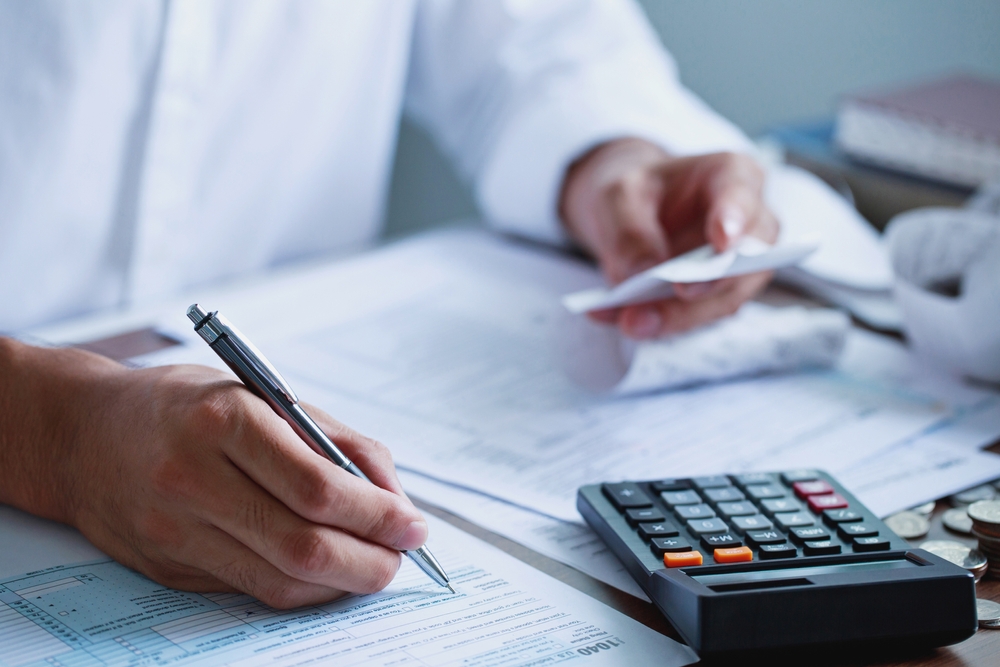 Tax and Government Forms
Forms required by the government should be included in the new hire paperwork checklist. This includes a Form W-4 and Form I-9.  Some states, like New York, require each new hire to be given a Notice and Acknowledgment of Pay Rate and Pay Day and an Hourly Rate Plus Overtime, which employees must sign and return to their employer as soon as possible.
These documents will provide you with new employee data, so that you can classify and compensate employees properly. Legislation may differ based on your country or state, so make sure you complete all the required forms before the deadlines.
The most common types of new employee onboarding paperwork to complete are:
W-4 form (or W-9 for contractors)
State Tax Withholding form
Direct Deposit form
E-Verify system: This is not a form, but a way to verify the eligibility of an employee in the U.S.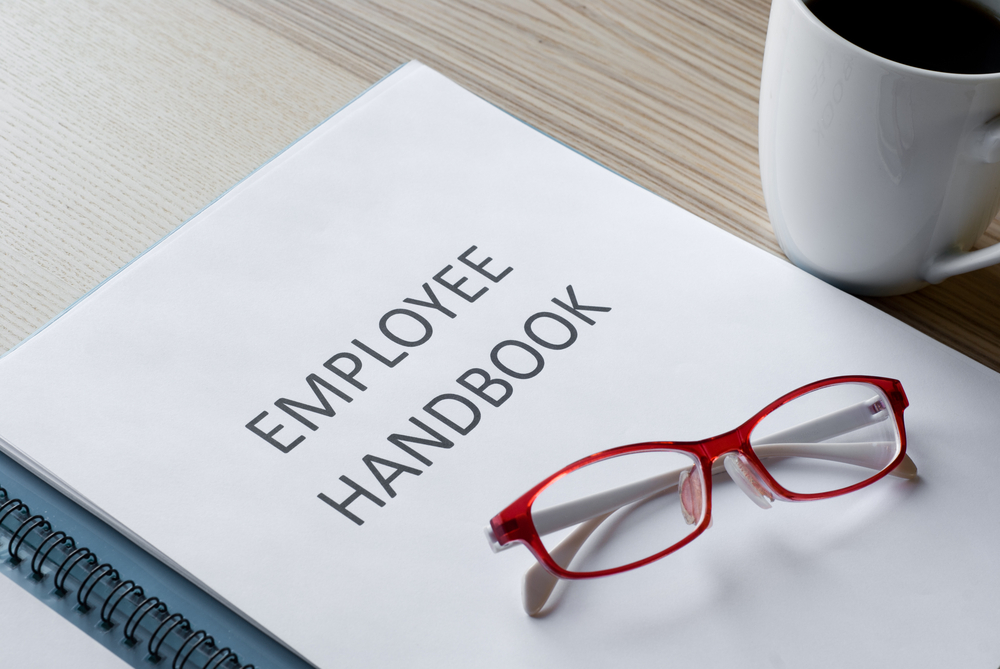 Employee Handbook
It's essential for every new employee to familiarize themselves and get acquainted with company policies and procedures. An employee handbook does the job well of communicating your company's policies, mission, and expectations. It also clarifies to employees their rights and responsibilities while they're employed within the organization.
A standard employee handbook typically consists of:
Employment Basics
Code of Conduct
Workplace Policies
Benefits and Perks
Working Hours, PTO and Vacation
Compensation and development
Employee Resignation and Termination
When you hand in your employee handbook as part of your employee onboarding documents, don't forget to provide an acknowledgment of receipt for the new hire to sign and return to you.
Benefits and Insurance
If the new employee is eligible for medical insurance, food allowance, transportation allowance, mobile data allowance, and other benefits, you should include a summary plan description in the new employee forms. That way, they're assured of their benefits and have a tangible copy for reference.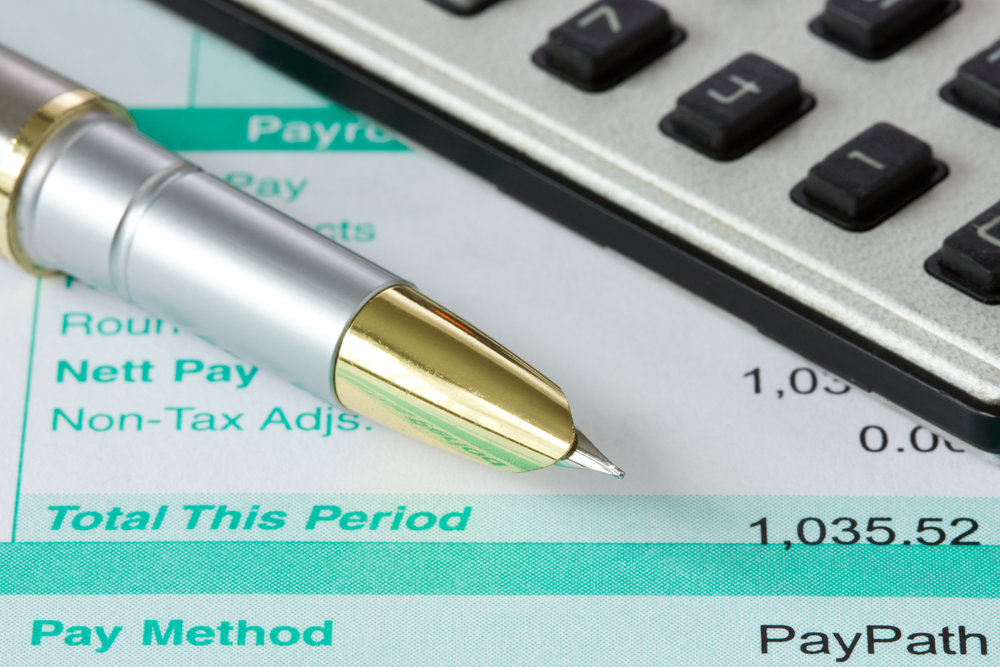 Payroll Documents
If your company uses direct deposit for salary or compensation, it's best to include the enrollment form in the new hire documents.
Company Directory
Your new employee paperwork checklist should include a company directory, which consists of personnel names, job titles, email addresses, and telephone extensions. This way, they won't have trouble reaching out to other employees, even those from different departments.
Confidentiality and Non-Compete Agreements
Depending on your company and the nature of your business, you may want your new hires to sign a confidentiality agreement if they will have access to any trade or industry secrets and proprietary information.  If applicable, you can also make the new employee sign a non-compete agreement. This is especially prevalent with advertising agencies and media companies.
Resume/Work Schedule/Job Description
Though not mandatory, it's good practice to have the new hire submit a physical copy of their resume to the company so you can attach it to their job description and work schedule.  Including such documents in the new employee checklist can be fruitful in case any discrepancies occur after the onboarding.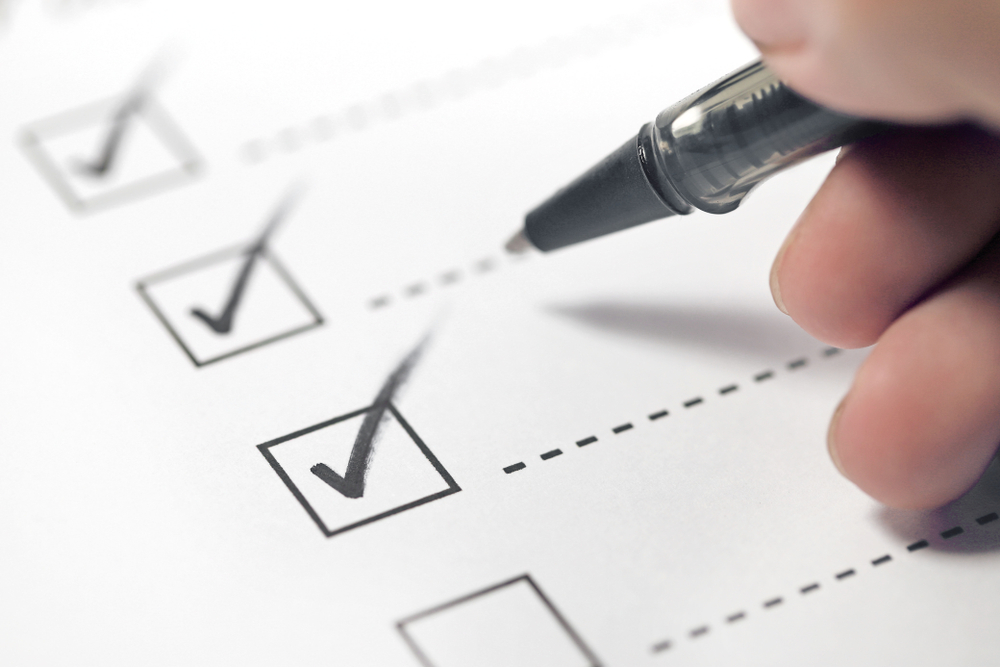 The importance of a new hire paperwork checklist to effective onboarding
At first, having a new employee paperwork checklist can feel like a pile of tedious administrative tasks for any HR team. However, thorough HR documentation is incredibly crucial to any company.
Here's why:
It's basically the story of your company's entire interaction with each employee, from the start of the recruitment process to the end of employment.
It's your assurance that you're complying with local, state, and federal employment laws and regulations.
It's your line of defense in case an employee files legal accusations against your company for discrimination, wrongful termination, or any other issue.
It helps strengthen and improve company culture as it connects new hires to your values, mission and vision, and overall culture, resulting in better employee engagement and satisfaction.
For business owners and HR teams, there's so much confidential and sensitive employee data that must be protected and managed properly, along with diverse employee issues that you deal with daily. Not having complete employee records, as well as a secure place you can store or centralize the information, can get you in trouble.
Of course, confidentiality is also an important aspect of record keeping. It's the responsibility of managers and HR professionals to manage the information – shared verbally or in written form – regarding an employee's personal status or performance. What's important is that all of the information is held in strict confidence and only divulged to trusted people within your organization who have a need to know.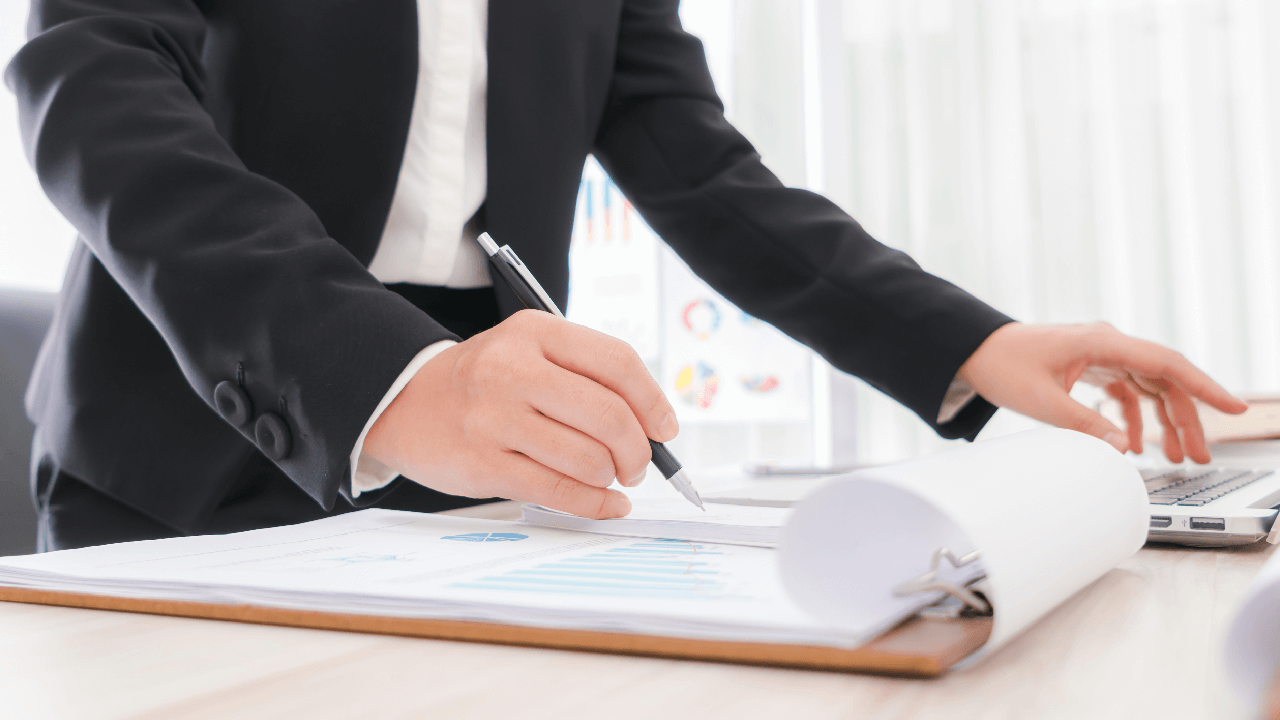 Final Thoughts: Don't Forget to Tick Off Everything in our New Employee Checklist
This list is not exhaustive, as each company may have additional documentation and information relevant to its particular organization that it can include in its new hire paperwork checklist.  Having a comprehensive checklist of all paperwork needed for new hires prepared eliminates the guesswork and lets you deliver a seamless onboarding experience possible to your new hires, which is vital for their future success at your company.
To recap, here's everything we included in our new employee checklist:
Welcome Letter
Application Forms
Consent and Disclosure for Drug Testing/Background Checks
Tax and Government Forms
Employee Handbook
Benefits and Insurance
Payroll Documents
Company Directory
Confidentiality and Non-Compete Agreements
Resume/Work Schedule/Job Description
You can print out two copies of the new hire paperwork checklist: one for you and one for the employee. This way, everyone is literally on the same page on what documents a new employee should sign.
Though it will take time for you and your HR team to gather and note information as they come, maintaining good HR documentation at the start of an employee's onboarding process will make your life easier long-term – and deliver the peace of mind you need.