Easy-to-Use All-in-One HR Recruitment Software
Skillfuel, the recruitment automation software that makes talent acquisition easy by helping you manage, strategize, track, integrate, and adapt your recruitment efforts.
Enjoy a
Seamless Experience

with Skillfuel's Useful Features
Get rid of manual processes with our recruitment automation tool.
Create a custom branded career page, post job ads on multiple social media platforms, choose the date and time to publish your posts.
Find out more about Skillfuel and how it can improve your recruitment process.
Easy to Use for Day-to-Day Recruitment
From screening applicants to tracking progress – get everything done in one place.
Built to High Industry Standards
Recruiting software developed to stay up-to-date with recruitment laws and trends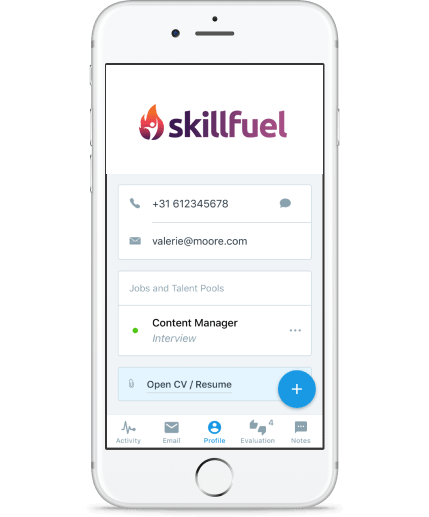 The Perfect Job-Candidate Match
Laser focus your talent search to qualify, interview, and evaluate more candidates.
24/7 access to the recruitment software so you can recruit anytime, anywhere.