Your All-in-One Recruitment Software
Find Top Talent. Automate Your Employee Pipeline. Scale Recruitment.
One Platform to Transform Your Hiring Process.
Calibrate
Your Recruitment

to Be Better, Faster, and Smarter
Stay on top of your hiring with a centralized recruitment tool that does all the work for you!
Recruiting Solutions That Put
Efficiency into Hiring
Eliminate time-consuming and assign repetitive tasks on the fly with turnkey features in our recruitment automation platform.
Showcase your brand to attract more talent
Be the first to find and engage the best candidates with a quick and easy access to your very own recruitment portal and career site.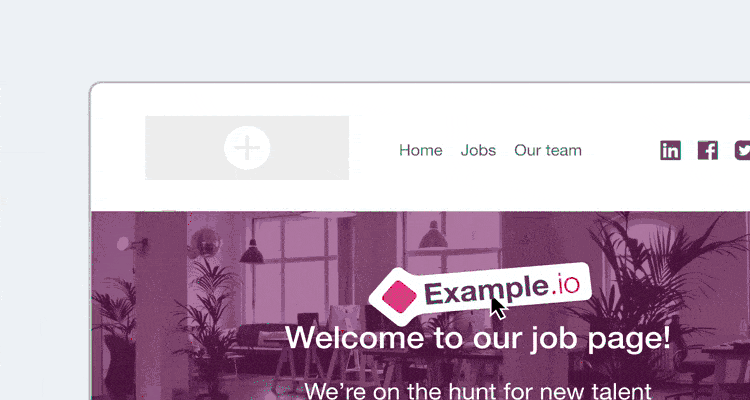 Reach out to job seekers without the fuss
Start nurturing potential candidates with an intuitive marketing automation tool that puts your business in front and center of job seekers.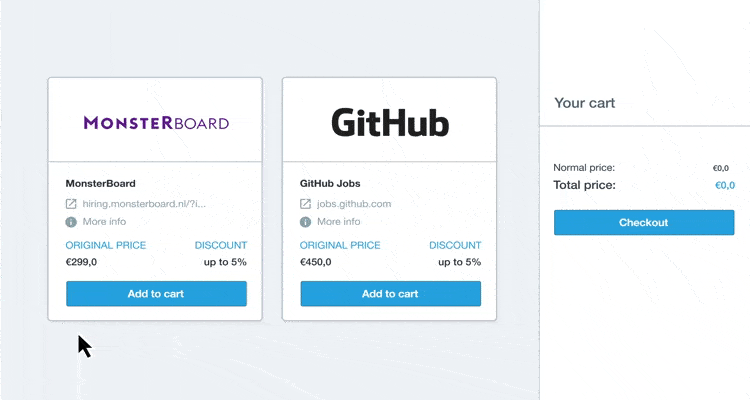 No need to go over hundreds of resumes
Build real connections with real people to start expanding your talent base and filling in your employee pipeline with qualified candidates.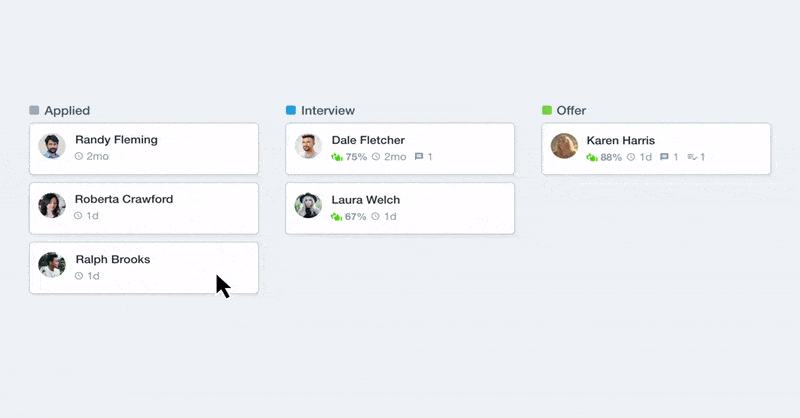 Eliminate the bottleneck
in hiring
Organize, communicate, and monitor the progress of every application with an Applicant Tracking System. Screen candidates and schedule interviews in one go.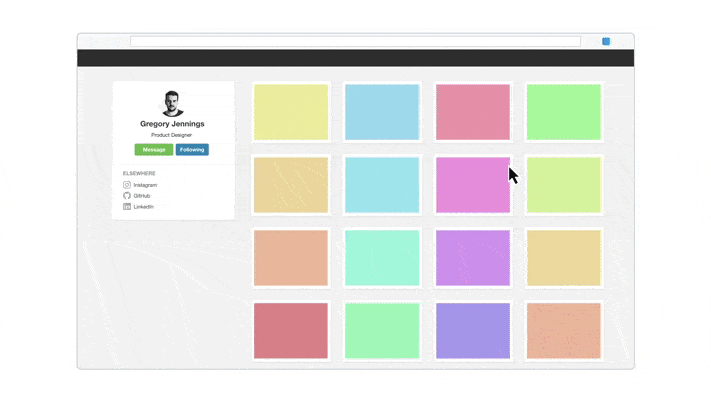 Data available to you at
all times
Decide better with substantial data. Generate customized reports with recruitment metrics and industry data from your recruiting software.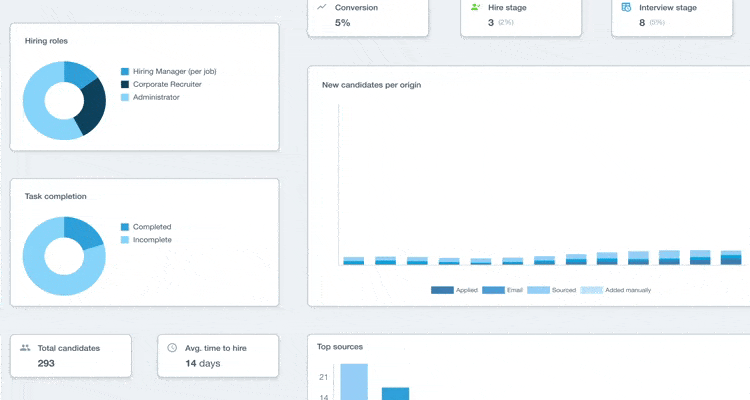 Make Recruitment a
Seamless Experience
No hassle, more qualified applicants, more time to grow your team. Our recruiting software and portal will make your hiring process more productive in all aspects.
Easy to Use for Day-to-Day Recruitment
From screening applicants to tracking progress – get everything done in one place.
Built to High Industry Standards
Recruiting software developed to stay up-to-date with recruitment laws and trends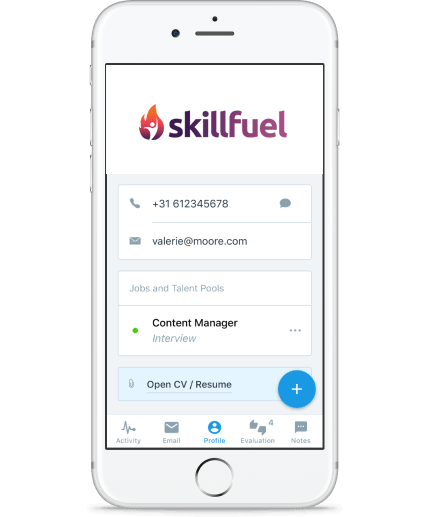 The Perfect Job-Candidate Match
Laser focus your talent search to qualify, interview, and evaluate more candidates.
24/7 access to the recruitment software so you can recruit anytime, anywhere.