Do you want to discover how to improve your company culture? It certainly wouldn't hurt. According to a study by Robert Half, over a third of workers in the U.S. (35 percent) pass on a perfect job if the corporate culture isn't a good fit.
This makes total sense. After all, your company culture says multitudes about your employer brand and values. A winning corporate culture does not only attract the best candidates, but it also helps retain top talent. In the same vein, a weak organizational culture will turn potential employees away from your company, adding to the costs of hiring new people.
If you want to learn how to improve your company culture, you've come to the right place. Read along for some effective tips on how to improve your company culture and make positive, lasting changes to your recruitment process.
How to Improve Your Company Culture: Tips that Actually Work
When you want to learn how to improve your company culture, you first have to know its definition. At its core, company culture is the personality of your organization. It refers to the shared set of values, ideas, and beliefs that influence each aspect of your company, from how you recruit candidates to how your colleagues work together.
Contrary to popular belief, corporate culture is not just about the cool office layout, unique employee perks, and lax dress code. They can be key drivers when figuring out how to improve your company culture, but they're not the end all and be all.
When you discover how to improve your workplace culture, you will boost employee engagement, leading to increased productivity, better retention, and higher profit margins. Not only that, but an attractive corporate culture is a huge recruiting asset, much like a custom recruitment portal.
Here's how to improve your company culture depending on your business type and size.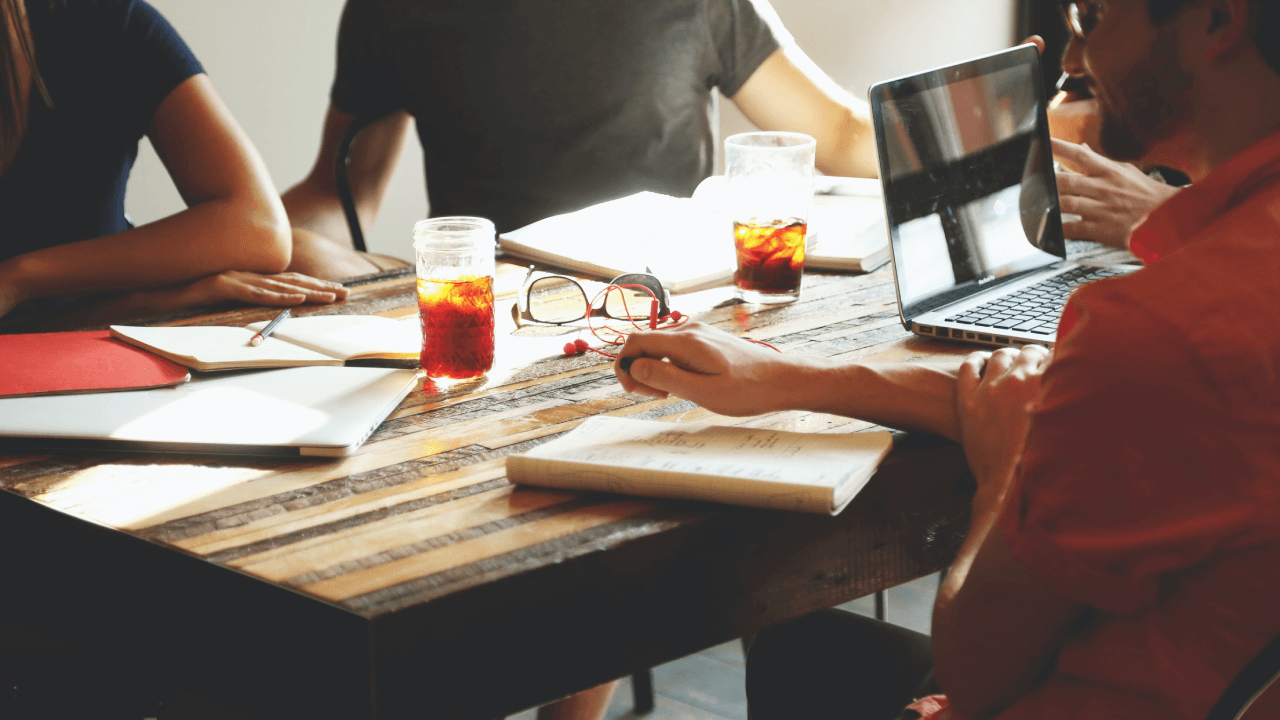 How to Improve the Company Culture of a Small Business
As company culture is a direct reflection of the company and its team members, a small business will have some difficulties pinning it down, especially start-ups. For that reason, the process of figuring out how to improve your company culture as a small business will differ from established businesses.
Use the following four steps to solidify your current culture and make improvements that will ultimately benefit your business in the years to come.
Define your ideal company culture and values
In order to build a successful workplace culture, you have to answer three key questions:
Why does our company exist?
What do we value and believe in?
What is our main vision for the company?
In the early years of your business, answering these questions and navigating how to improve your company culture will be difficult. What you can do is to keep your long-term business goals in mind and ensure the values you decide on today will still be relevant five years down the line. Additionally, your answers to the questions should serve as the guiding force that helps your organization ultimately define your employer brand and achieve your objectives.
For instance, if you're an advertising agency, creativity will always be in your list of core values. If you're a digital marketing start-up, tech-savviness will be a major driving force. So on and so forth. Take a good, long look at the essence of your company to emphasize the truly important principles. If you need some examples to get you started, HubSpot has a comprehensive list of core company values that can help shape your workplace culture and inspire your employees.
Evaluate your current company culture
Once you've outlined your core values, the next on how to improve the company culture of your small business is to assess your current one. Take a look at your employees: Are they working and collaborating well together? Is employee engagement evident or do team members seem eager to head home? Are most employees showing up early and staying late?
Determine the type of workplace culture you currently have and compare it with your broader corporate goals. Will the current culture help you achieve success or do you need to remedy serious limitations?
Don't forget to ask employees for their thoughts. Culture is set by leadership by employees are the main driving force behind it and ultimately influence its evolution. Making sure employees are engaged also drives company leaders to polish their people management skills.
Outline your plans for improvement
Now that you've identified the aspects you want to address when navigating on how to improve the company culture of your small business, the next is to create a detailed plan that includes a strategy, budget, and timeline. Additionally, set clear benchmarks so you can easily track your progress.
For instance, if increasing diversity is high up on your list, learn how to build a diverse candidate pool. Make your job postings gender-inclusive, promote inclusive benefits, and use niche job boards. Don't forget to track your progress. If you fail to meet the initial mark, you can adjust your strategy accordingly.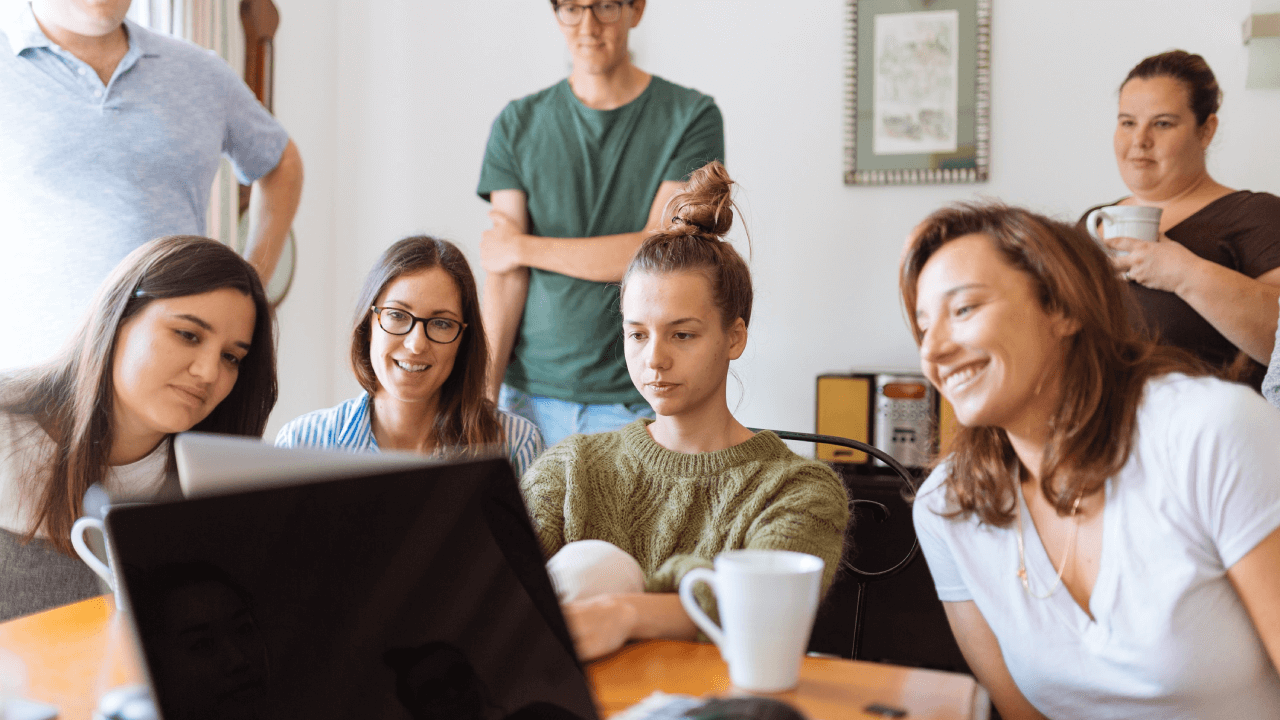 How to Improve the Company Culture of an Enterprise
Enterprises focus a lot on measurable and attainable goals. Managers always rant about metrics and KPI's. And it's definitely true that the biggest indicators of an enterprise's success are tangible results.
Company culture is one of them, especially when it comes to attracting the best candidates, talent retention, and employee satisfaction. Here are effective ways on how to improve the company culture of an enterprise. These can work for small businesses too!
Be transparent
Employees, especially top-performing ones, don't work for you solely for the money. They choose to work for you because they trust you as an employer.
Trust is the foundation of excellent company culture. This means not leaving employees in the dark when it comes to the company's direction and opening communication channels to everyone in the company. A simple and cost-effective way to do this is by investing in collaboration and communication tools as well as sending regular company updates.
Reward in public, coach in private
When you're learning how to improve your company culture of an enterprise, it's advisable to recognize and reward your company's top performers. The rewards don't have to be extravagant. A simple shoutout during Townhall, spa gift certificates, or a plaque would do.
But if there are overachievers, there are also underperformers. These call for coaching sessions and other supervisor interventions, but make sure these are done discreetly. Nothing kills company culture and employee motivation faster than employees getting embarrassed in front of their colleagues. Getting reprimanded by a manager does nothing but instill fear in the staff, something you want to avoid when you're trying to figure out how to improve your company culture.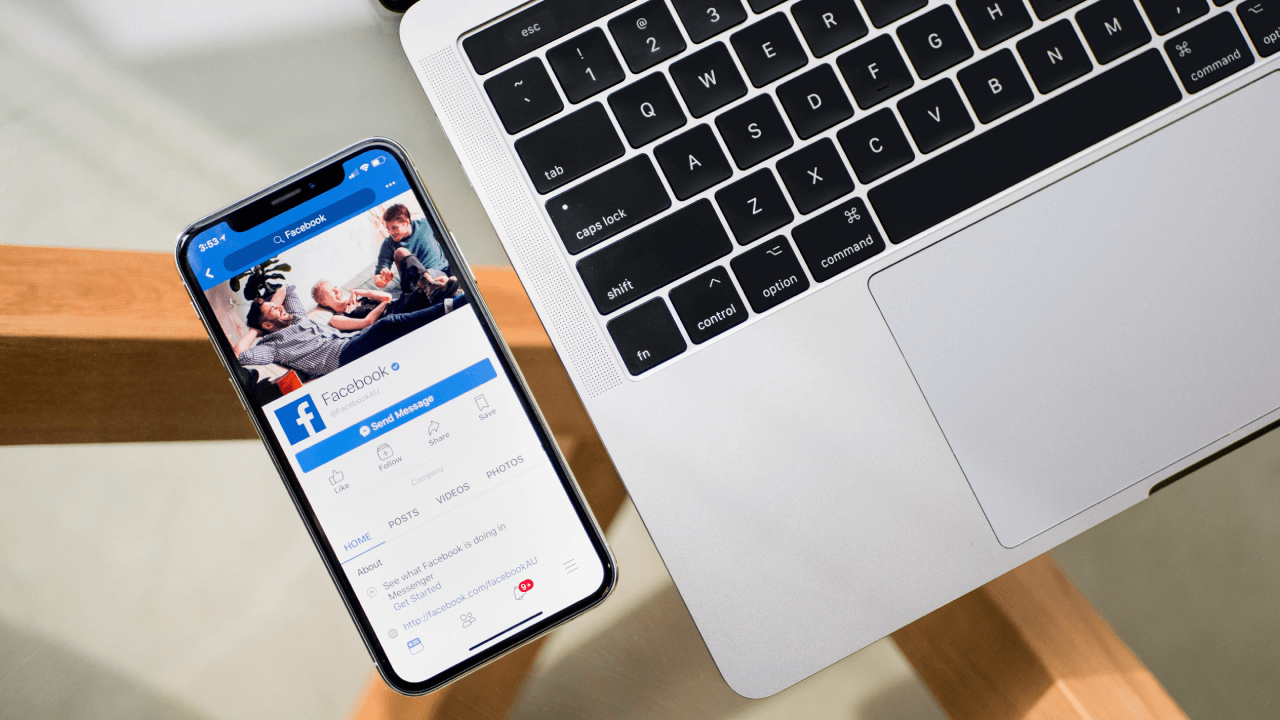 How to Improve Company Culture Through Social Media
Company culture is a popular term amongst millennials, especially those seeking a career change. Fresh graduates entering the workforce also tend to look for a company culture that suits their expectations and desired lifestyle.
Where do most of these millennials spend their free time? That's right, on social media.
If you want to attract the attention of young job seekers and take social media recruitment to the next level, here are strategies on how to improve company culture through social media.
Make your brand personable
Using social media platforms such as Facebook and LinkedIn to feature your workplace culture helps humanize your employer brand. Posts as simple as exciting recaps of company events, smiling employees, and photos of your office's warm, inviting interior design are a good start at letting your brand's personality shine.
While photos are worth a thousand words and can often speak for themselves, it's still crucial to craft witty and compelling captions. Don't be afraid to inject a little humor and personality to your posts while keeping captions business appropriate. Remember, you want to appear personable to your clients and potential employees!
Provide a behind the scenes look
There is nothing job seekers love more than getting the inside scoop on a company they have their eyes on. Offering an exclusive peek into the everyday life at your office is a great way to entice both active and passive candidates.
Photo opportunities that showcase company culture include:
In-house celebrations
Monthly townhall meetings
Employee promotions
Weekly lunches
Team outings
Highlight your employees
Does your organization recognize the Best Employees of the Month? Have any team members won awards or completed big projects? Showcase your staff by celebrating small and big accomplishments on your social media accounts. It will not only make your employees feel appreciated and valued, it will also motivate them to share the post and widen the reach of your employer brand. This will help boost your employee referral program.
This is an important strategy when you're navigating how to improve company culture through social media. Showcasing your employees won't only improve workplace culture, but it will also show active and passive job seekers that you make your employees feel important.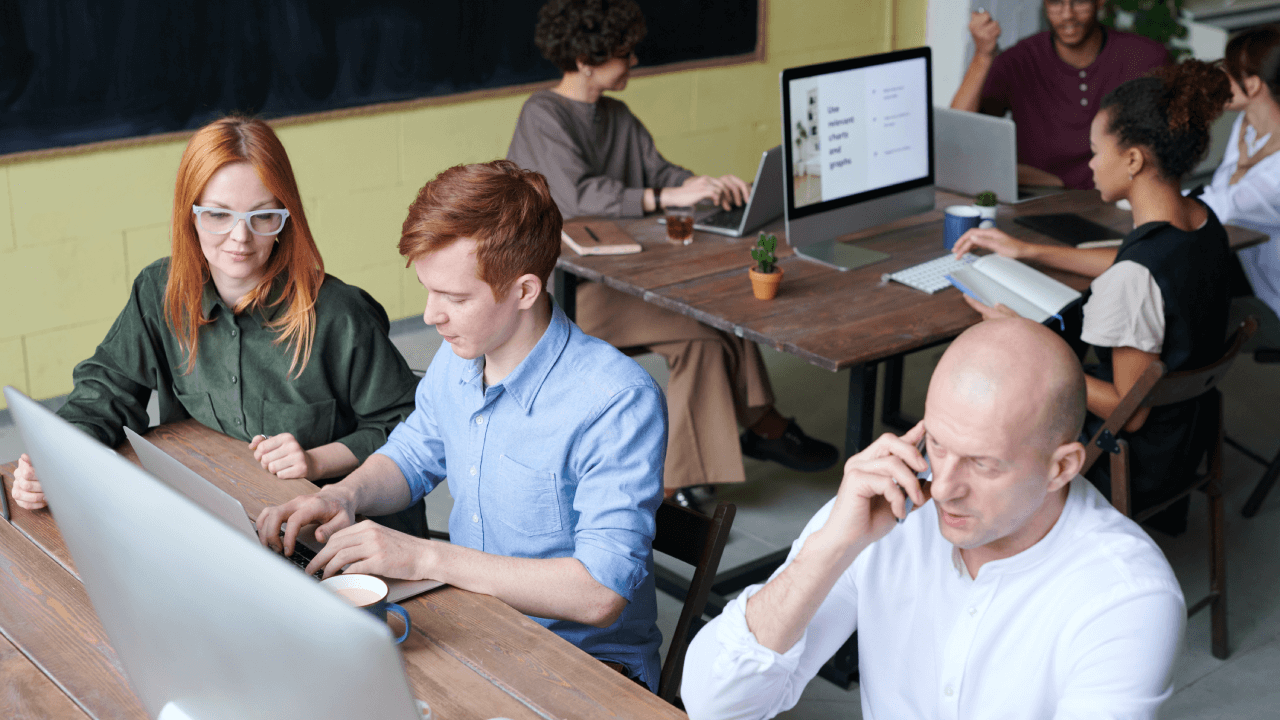 Why is Culture Important in the Workplace?
Now that you know some expert tips and strategies on how to improve your company culture – why exactly is culture important in the workplace?
Well, the most basic answer is that it helps you attract and keep the best people. People who feel like they're part of a community, rather than just a cog in a wheel, are more likely to stay at your organization. In fact, that's what most job seekers look for in a company. Reports also show that company culture has a direct impact on the well-being and performance of employees. Having a healthy workplace culture sets a domino effect that transforms your employees into loyal advocates, assists and onboarding, and ultimately transforms your company into a team.
These are just some of the reasons why culture is important in the workplace, but they're a great starting point to get your gears turning and think about what company culture can bring to your organization's table.
Power Up Your Recruitment Efforts with Your Company Culture
Regardless of where your business is starting from, it's crucial to remember that you can always improve your company culture. Once you have the support of the HR department, company executives, and employees, the changes you implement will drive further success for your company. Learning how to improve your company culture starts with small steps such as understanding your company goals and what your team members value. From there, you can move on to engaging with active and passive job seekers on online channels such as social media.
Every company has something unique and cool to offer to candidates, whether it is new technology like an applicant tracking software, a modern office environment, or simply the people who make up the team. It is up to you to bundle all these interesting traits and let the world know how cool your company truly is.