In today's fiercely competitive job market, standing out among countless qualified individuals can be daunting. That's where professional resume help can come into play. These professional services are designed to craft compelling resumes that highlight your skills, experience, and unique value proposition in a way that elevates you above the competition.
Resume writing services are not just about formatting your professional history into a neat document. They involve strategic positioning, understanding recruitment dynamics, and marketing your profile to attract potential employers. Your resume is, after all, a reflection of your career trajectory, and a well-written one can determine whether you land that dream job or not.
So, why do these services matter so much? The answer lies in the inherent value they bring to your job search. A professionally written resume increases your chance of standing out to hiring managers. It gives you more confidence as you apply for jobs because it shows the best possible representation of your professional self.
But who exactly can benefit from these services? Essentially, anyone seeking to make a favorable impression with their resume can benefit – be it a fresh graduate entering the workforce, a seasoned professional seeking advancement, or an individual looking to transition into a new industry.
In this fast-paced world where first impressions are often made in seconds, your resume becomes a ticket to opportunities. It's your career story, told concisely and engagingly. So, if you're prepared to take your job search to the next level, read on to discover the world of the best resume writing services, their unique benefits, and how to leverage them to your advantage. The game of job hunting is about to change for you.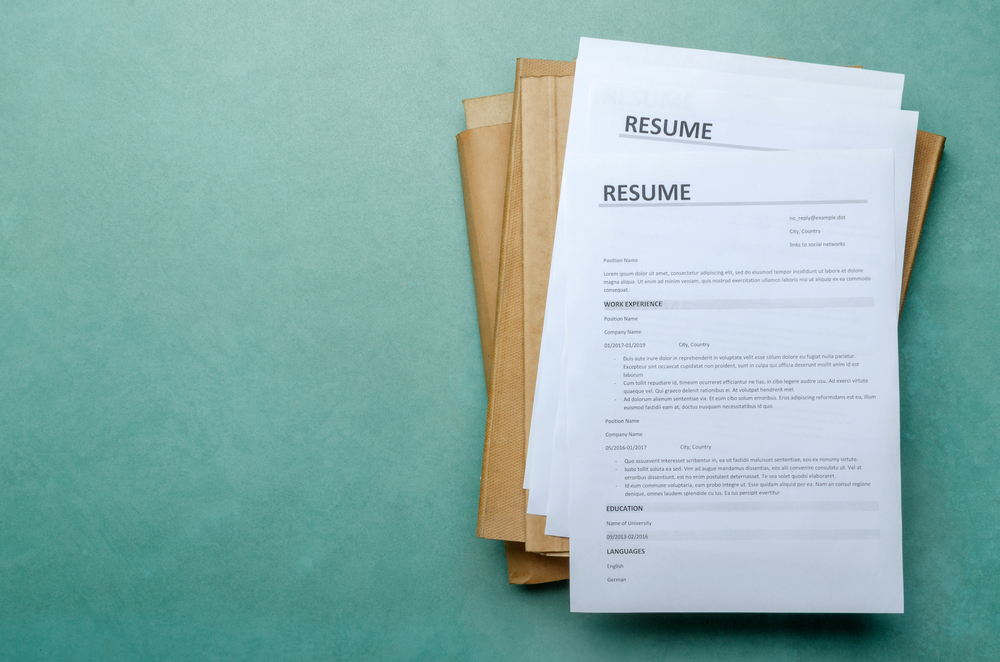 The Importance of a Good Resume
The power of a good resume cannot be overstated. When applying for a job, your resume is typically the first exposure an employer has to your professional self, and as such, it can make or break their first impression of you. This document carries the heavy responsibility of succinctly yet convincingly representing your career history, skills, experiences, and aspirations. If you're unsure how to create an impactful resume, seeking professional help with resume writing can enhance your chances of standing out in the competitive job market.
A good resume is more than a simple list of jobs you've held. It's a strategic tool designed to sell your value to potential employers. It should be tailored to highlight the skills and experiences most relevant to the job you're applying for. It should showcase your accomplishments and provide insight into your unique capabilities, setting you apart from the competition.
The significance of a good resume extends beyond the initial application phase. It's a vital tool during interviews as a reference point for discussions. It guides interviewers on what to ask, allowing you to elaborate and provide context for your abilities and experiences.
In an increasingly competitive job market, a well-crafted resume from the best CV writing service can be your ticket to standing out. It creates networking opportunities, as it can be passed on easily within and outside an organization. Moreover, it helps you stay aligned with your career goals. By updating and refining your resume regularly, you stay conscious of your career progression, achievements, and future aspirations.
In the digital age, your resume also plays a crucial role online. Many organizations and recruitment agencies use Applicant Tracking Systems (ATS), which screen resumes for specific keywords and phrases related to the job description. A well-designed resume optimized for these systems can ensure you're not overlooked due to a technical mismatch.
However, creating such a resume is not always an easy task. It requires strategic thinking, a deep understanding of the job market, and excellent writing skills to present your story compellingly. This is where professional resume writing services can be instrumental. Professional CV writers can offer expert guidance and leverage proven strategies to craft resumes that catch the eye of employers and survive ATS screening.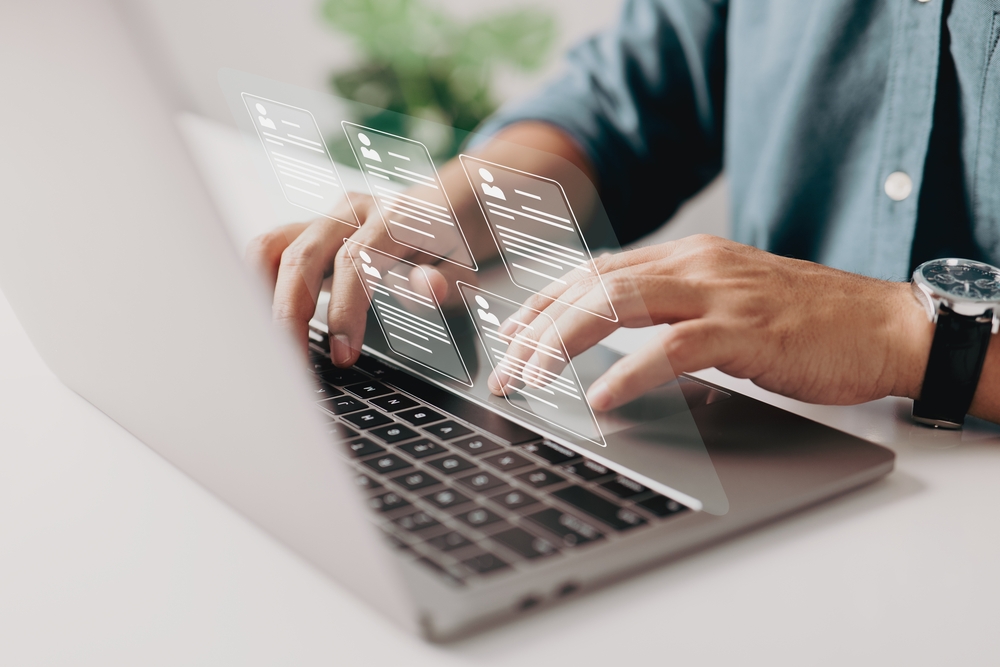 What is a Resume Writing Service?
A resume writing service is a specialized service that helps job seekers present themselves effectively to potential employers by creating professional and tailored resumes. These professionals know industry trends, recruitment processes, and the techniques necessary to design effective resumes that can navigate Applicant Tracking Systems (ATS).
As the name suggests, a resume writing service's core function is resume writing. However, the process is far more intricate than simply putting pen to paper or fingers to keyboard. Professional resume help begins with a consultation phase where the resume writer gathers information about the client's professional history, skills, achievements, and career goals. This can be done through a questionnaire or an interview-like discussion.
Next, the professional CV writer uses this information to craft a resume highlighting your relevant experiences and skills, positioning you as an ideal candidate for your desired job. They use industry-specific keywords to ensure your resume is optimized for an ATS, which companies commonly use to filter candidates.
Apart from resume writing, these services often provide additional offerings that supplement the job-hunting process. These may include crafting a compelling cover letter that complements your resume, creating a professional LinkedIn profile to enhance your online presence, and offering career coaching or interview preparation sessions.
The best CV writing services typically offer a range of packages catering to different levels of career progression: entry-level, professional-level, and executive-level.
Entry-level packages are designed for recent graduates or individuals with limited work experience. These resumes focus on educational qualifications, internships, and relevant skills that would appeal to employers.
Professional-level packages are for individuals with a few years of work experience and looking to transition into a higher role or change industries. These resumes emphasize a mix of skills, professional achievements, and work history.
Executive-level packages cater to high-ranking professionals aiming for leadership positions. These resumes highlight strategic leadership skills, significant professional accomplishments, and the impact made in previous roles.
Some of the best resume and cover letter services offer specialized packages for individuals in specific industries, such as IT, healthcare, or academia, requiring specific formats or terminologies.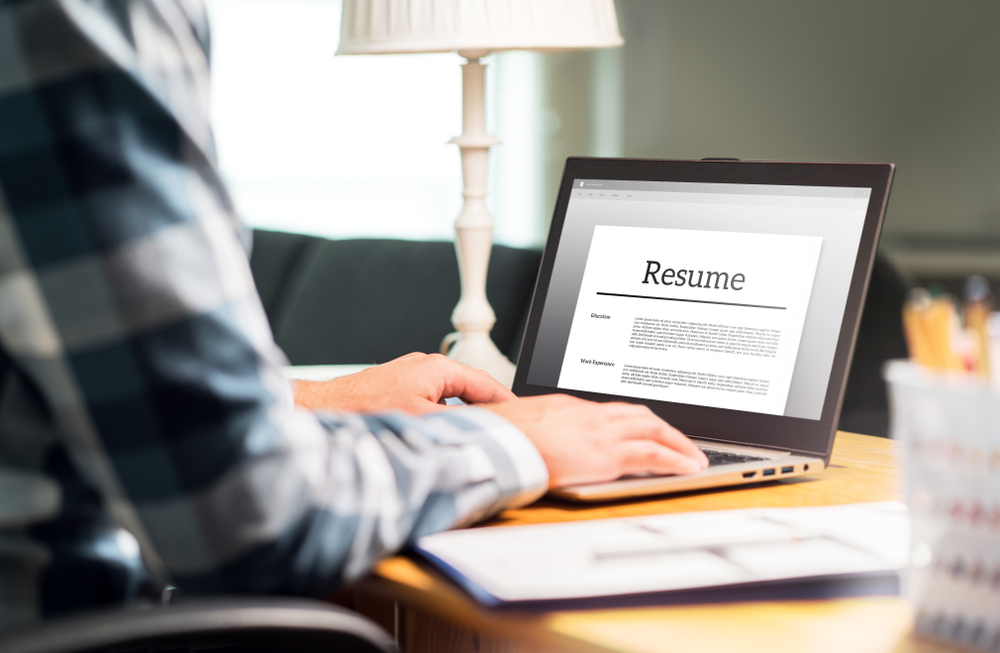 Frequently Asked Questions When Getting Help With Resume Writing
Need more information on getting professional resume help? Here are some frequently asked questions to ease your mind!
What does a resume writing service do?
A resume writing service provides professional assistance in creating and enhancing your resume. The service includes a consultation to understand your career goals and background, followed by your resume's drafting, formatting, and fine-tuning. Some services also offer extras like cover letter writing and LinkedIn profile optimization.
Is a resume writing service worth it?
The value of a resume writing service depends on your circumstances. If you're struggling to articulate your skills and experiences, facing a competitive job market, transitioning careers, or lacking the time or expertise to craft a high-quality resume, help from professional CV writers could be a worthwhile investment.
How do I choose the best resume writing service?
Research is key. Consider factors like cost, turnaround time, customer reviews, qualifications of the writers, and the level of personalization. Also, look at the additional services that might enhance your job search efforts.
Do all resume writing services offer the same things?
No, services can differ significantly. Some may focus solely on resume writing, while others may offer services, including LinkedIn optimization and career coaching. It's essential to identify what you need from a service before deciding.
Can resume writing services offer cover letter writing?
Yes. Since cover letters are still necessary during the job search process, some services offer competitive cover letter writing assistance to help applicants land their dream job.
Do resume writers stay up-to-date with current hiring trends?
Reputable resume writers are well-versed in current hiring trends and understand the intricacies of Applicant Tracking Systems (ATS). They should be able to craft a resume tailored to your industry and optimized for modern hiring practices.
Can a professional resume writer guarantee me a job?
While a professionally written resume increases your chances of landing interviews, no service can guarantee a job offer. Your success will also depend on other factors, including your performance at interviews, the competitiveness of the job market, and the fit between your skills and the job requirements.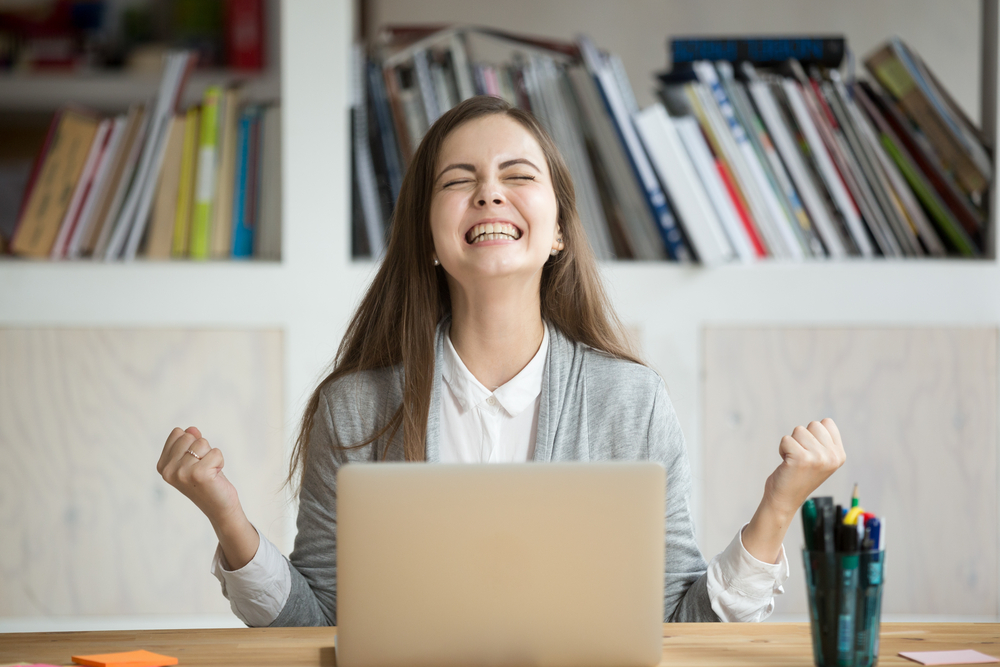 Benefits of Using Resume Writing Services
Nowadays, it takes more than a resume to land your dream job. This is where the best professional resume writing services can assist you. They offer a range of benefits that can help improve your job prospects.
One of the most apparent benefits of using resume writing services is that they save you time. Crafting a compelling resume can be time-consuming, especially if you're not well-versed in the nuances of resume writing. With their expertise and experience, professional CV writers can quickly create a high-quality, tailored resume, allowing you to focus on other important aspects of your job search.
Additionally, professional resume writing services significantly reduce the stress associated with job hunting. Searching for a job, especially when already employed, can be overwhelming. By delegating the task of creating your resume to professionals, you can ease the burden and navigate your job search process more calmly and confidently.
Moreover, getting help with your professional resume increases your chances of landing interviews. These experts know how recruiters shortlist candidates. They understand what hiring managers are looking for and can showcase your skills, experiences, and qualifications in a way that aligns with the job description and grabs attention. They also understand the algorithms behind Applicant Tracking Systems (ATS) and can optimize your resume to ensure it doesn't get filtered out.
Professional resume writing services add value by objectively viewing your career history and accomplishments. They can effectively highlight your most relevant skills and experiences, highlighting aspects you may have overlooked. Their unbiased perspective can help curate a resume that represents your professional value.
Furthermore, these services ensure that your resume is free of errors, both grammatical and strategic. A simple typo can sometimes cost you a job opportunity. By obtaining professional resume help, writers and editors ensure your resume is polished, precise, and mistake-free.
There's also considerable value in the confidence a professionally written resume can give you. Knowing that your resume has been crafted by experts, tailored to your industry and role, and optimized for ATS can boost your self-assurance during the job search. This confidence can also translate to better performance during interviews.
Things to Consider Before Choosing a Resume Writing Service
Before deciding on a resume writing service, you must consider several factors to ensure you're making an informed choice that will provide value for your investment.
Cost
The price of professional resume writing services can vary greatly, with packages ranging anywhere from $100 to over $1000. Understandably, cost is often a major deciding factor. However, it's essential to balance affordability with the quality of the service you are receiving. An extremely cheap service may not provide the expertise to craft a high-impact resume. On the other hand, the most expensive package may include unnecessary features. Consider your budget and each service's value to determine which is the best fit for you.
Turnaround Time
Time is of the essence in a job search, and the turnaround time for resume writing services can vary from 24 hours to a couple of weeks. If you are in a hurry, you might need to consider a service that guarantees a quick turnaround. However, remember that quality takes time, and a rush job may not be your best option.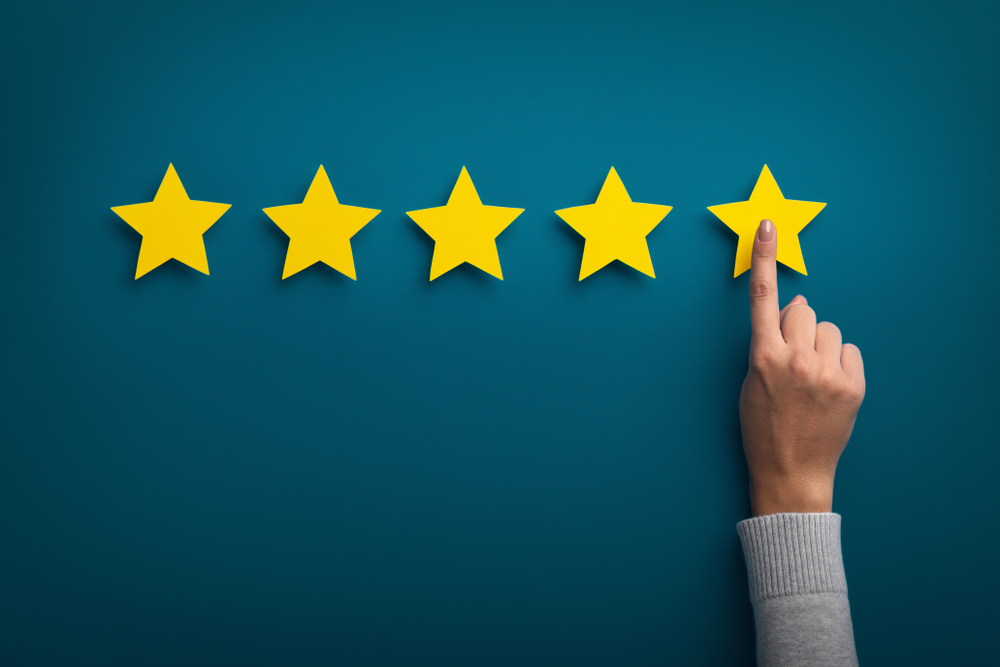 Customer Reviews
Customer reviews can provide a realistic picture of what to expect from a resume writing service. Look for reviews that mention the final product's quality, the service's responsiveness, and the success rate of landing interviews or jobs. Reviews can give you an idea of the strengths and weaknesses of each service and can help inform your decision.
Qualifications of the Writers
A professional CV writer's qualifications will directly impact the quality of your resume. Look for writers who are certified by recognized bodies like the Professional Association of Resume Writers & Career Coaches (PARW/CC). Certification means that the writer has undergone rigorous training and holds a high standard of expertise in resume writing. Furthermore, the writer's experience in your industry could also be essential.
Personalized Approach
A good resume writing service should approach your case uniquely, taking time to understand your career goals, preferred industry, and unique skills and experiences. Avoid services that use generic templates and don't offer personalized service. The more tailored your resume, the better it will represent you to potential employers.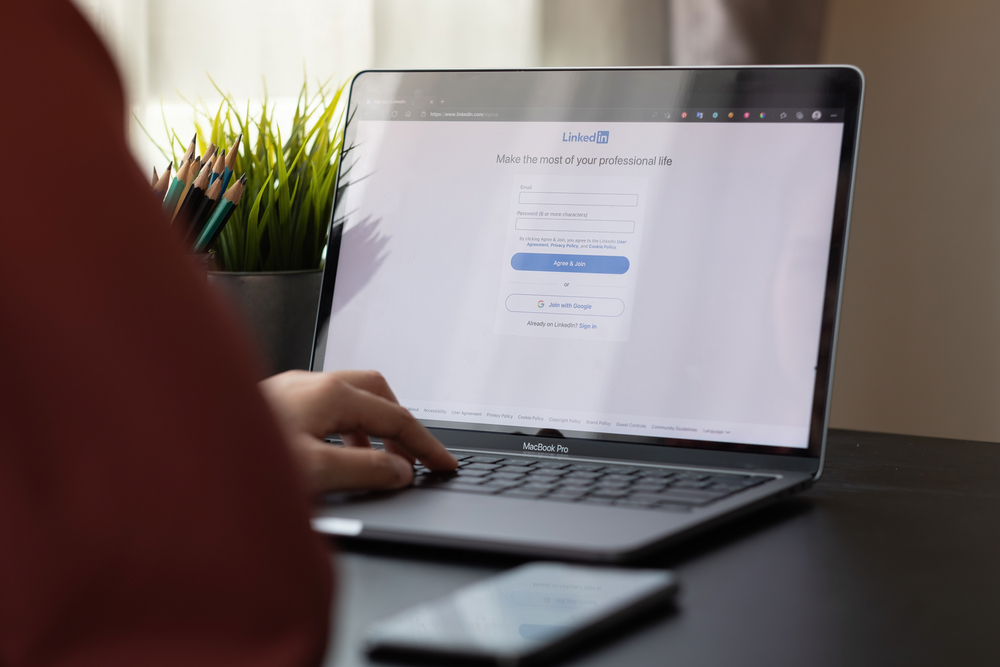 Additional Services
Most resume writing services offer additional services, including cover letter writing, LinkedIn profile optimization, career coaching, and interview preparation. Depending on where you're in your job search process, these extras might be worth considering.
The Best Resume Writing Services Can Take Your Career to the Next Level
Navigating the job market can be stressful, especially when creating a stand-out resume. The role of professional resume writing services in this process can be transformative, offering a wealth of advantages to job seekers. From delivering high-quality, tailored resumes to reducing the stress associated with job hunting, these services have proven to be an invaluable tool for many.
Professional services increase your chances of getting an interview because they know what hiring managers want. They understand the intricacies of Applicant Tracking Systems (ATS) and can optimize your resume accordingly. Moreover, a professionally written resume can boost your confidence, translating into better interview performance.
However, it's crucial to approach the decision with caution. Consider factors such as cost, turnaround time, customer reviews, qualifications of the writers, and the level of personalization before choosing a resume writing service. It's also worth noting the additional services offered, such as cover letter writing or LinkedIn profile optimization, that can further enhance your job search efforts.
Ultimately, the decision to use a resume writing service is personal. These services might be a wise investment if you need help creating a powerful resume, are feeling overwhelmed by the job search process, or want the assurance that a professionally written document provides. Remember that your resume is often the first impression potential employers have of you, so it's paramount to ensure it's polished, professional, and effective. Whether you choose to use a resume writing service or not, the most important thing is that your resume genuinely represents your skills, experiences, and ambitions.