The recruitment process has evolved throughout the years. Several methods and tools have been developed to make the process more efficient and easier to execute for recruitment professionals.
Nowadays, most recruiters are starting to use programs to make screening resumes easier. The most common tool they use is an Applicant Tracking System (ATS). In fact, 98% of Fortune 500 companies and at least 66% of large corporations use the software in their recruitment process.
What is an ATS?
An Applicant Tracking System or ATS is a tool used by recruiting professionals to make the hiring process faster and more effective. This web-based recruitment software specifically helps recruiters in collecting, sorting, scanning, and ranking the resumes they receive from applicants.
ATS works by scanning your resume for keywords set by the recruiter for a job vacancy. If your resume meets the criteria established by the employer, the ATS will forward your application to the recruiter for further evaluation.
As an applicant, your primary goal is to create a resume good enough to pass the standards set for the ATS. To do this, you need to create an ATS-compatible resume.
ATS-Compliant Resume Definition
Simply speaking, an ATS-optimized resume contains all the relevant keywords the ATS is automated to look for. If your resume passes the initial screening, you can enjoy the benefits of an ATS, such as a better application experience.
How to Write a Resume to Pass ATS
Since most companies are using ATS to screen every application they receive, you need to learn how to make a resume that can pass an ATS. There are several techniques that you can use to ensure the success of your application, including the following: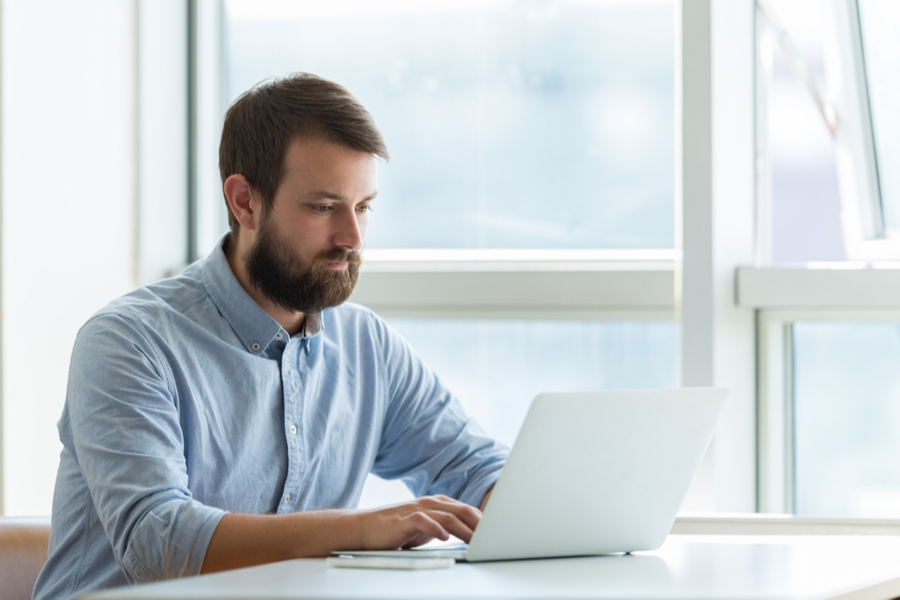 Relevant Keywords
The most important thing that your ATS resume should have is relevant keywords. Since this system is designed to catch certain keywords, your resume should have specific words related to the job opening. Doing so will help the ATS see that you are qualified enough to be considered for the job.
However, this does not mean you should stuff your resume with keywords and call it a day. Instead, you should determine the keywords the company is looking for to increase your chances of success.
The first thing you can do is to include relevant job titles and industry terminologies in your resume. Some of the common keywords used by ATS also include the following:
Tools and technologies used in the field
Relevant degrees and certifications
Licenses
Relevant training
You should also take a closer look at the job listing. Most of the time, the terms used in the job ad are the same ones used as keywords in the ATS. Sprinkle these notable terms throughout the professional experience and skills sections of your resume to ensure that it passes the ATS.
When adding relevant keywords to your resume, make sure it does not contain any typographical or grammatical errors. Misspelling keywords and skills mean that your resume will not be found under that specific search query. So, double-check your resume's spelling and grammar before hitting submit!
Relevant Job Title
Aside from keywords, the ATS is programmed to pick resumes that contain relevant job titles. So, if you want to ensure that your resume is ATS-compatible, your recent job title should match the open position you are applying for.
However, job titles may differ depending on your company. If your job title is too unique or different from the position you're applying for, you can add the industry-equivalent or a generic job title to your resume. This technique works as long as your duties and responsibilities line up with what the recruiter is looking for.
For example, you are currently a Plant Manager responsible for managing operations and are applying as an Operations Director at another company. Although the job titles don't match, you notice that the responsibilities listed by the employer match your current duties.
To make your current position more ATS-friendly, you can add 'Operations Director Equivalent' or 'Operations Director Duties' beside your job title. Then, specify your duties and responsibilities in your current job to back up your claim. Make sure to focus your job description on director-level operations responsibilities and use relevant keywords.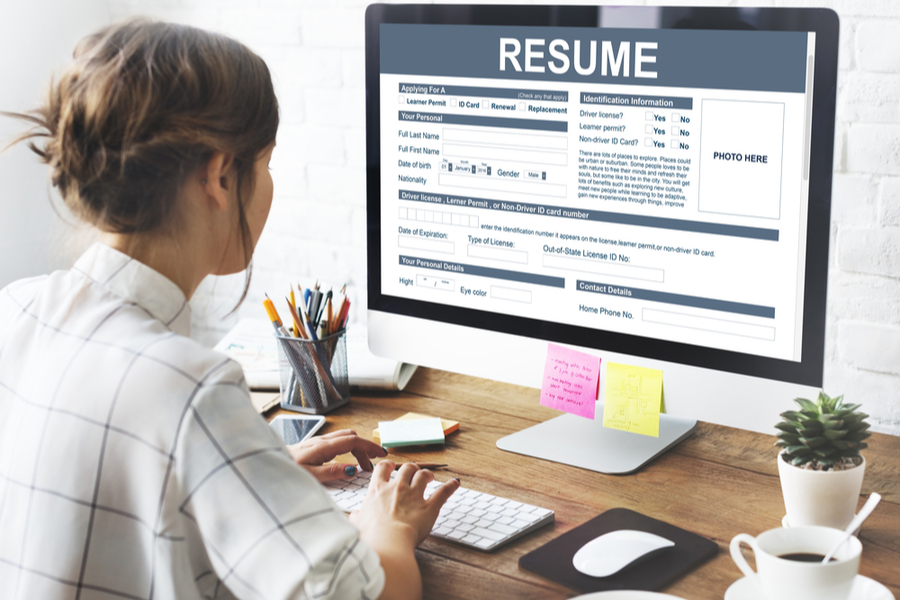 Choose the Right Template
Aside from the content of your resume, you should consider the template you're using. Many resumes containing ATS-friendly content still get rejected because of their templates.
When it comes to creating an ATS-compliant resume, simpler is always better. For example, using fancy templates with uncommon fonts is not ATS-friendly. The system cannot recognize fonts that need to be downloaded. It also cannot parse information presented through graphics and tables, so using these to showcase your skills and competencies is not a good idea.
Instead, you should use a simple font and format when creating a resume that passes ATS. Doing so will allow the ATS to easily inspect your resume without warping its information.
Label Sections
Once you have your simple template set up, the next thing you need to consider is the label of your sections. You should start with using the traditional labels, including the following:
Professional Experience
Education
Core Competencies
Then, make sure that all the relevant pieces of information are under the appropriate headings. This will allow the ATS to accurately list all your relevant skills and experiences.
Avoid Headers and Footers
Some ATS cannot properly read and analyze information written on a document's header or footer section. Statistics even show that 25% of resumes had a portion of their contact information deemed unidentifiable by an ATS because of their placement.
To prevent this from happening to your resume, you should refrain from adding the important details—including your name and contact information—of your resume in the document's header or footer section. You can still place them at the top of your document but include them in the body of your resume.
Format Dates Properly
Using the right date format in your resume will also make it more ATS-compatible. The preferred format of ATS is month-year because of its accuracy. When you use this format on your resume, the system can easily calculate your experience in a position without any mistakes.
For example, you held a position for less than a year in 2013. Instead of simply indicating the year 2013 on your resume, you should include the months you had the role. Indicating only a single year will cause the ATS to calculate no time in that role. Therefore, the recruiter might assume that you do not have enough experience to qualify for the open position.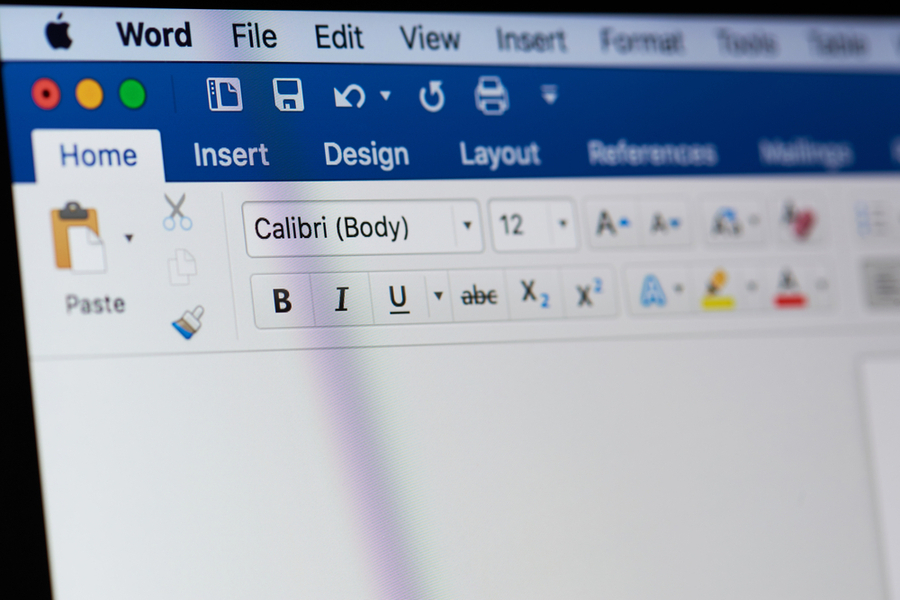 Use the Right Document Format
When saving your ATS resume, make sure that you are choosing the right document format. Most ATSs can handle PDF and .docx files, so choosing between these document formats is your best bet.
However, you should still base your decision on the format specified by the recruiter. They know which file formats work best with their ATS.
Learn How to Check If Your Resume Will Pass an ATS
After writing your ATS-optimized resume, you should ensure that it can easily be read by the system once you submit your application. Simply speaking, an ATS reads your resume by converting it to plain text before scanning it.
Therefore, you can test if your resume is ATS-compatible by saving it as a plain text ASCII file. This will allow you to see your resume just how an ATS would. If you see some formatting mistakes or the content of your resume gets out of order, you should edit it in Word before submitting it.
Submit Your ATS-Compliant Resume and Get Your Ideal Job
ATS is a useful system utilized by recruiters to filter out unqualified applicants early in the recruitment process. However, you should not be discouraged from applying to companies that utilize this system.
All you need to do is optimize your resume accordingly to pass the initial screening easily. Then, make sure to perform well on the assessments and interviews to secure your ideal job.