Months into the COVID-19 crisis, more and more companies have adapted to the "new normal." Many things have drastically changed in the workforce, including the go-to recruitment process. With virtual connections becoming the daily standard, most companies have bid farewell to the traditional method of recruitment.
According to Workable's New World of Work of Survey, nearly two-thirds of global businesses went fully remote since the start of the pandemic while about a third went partially remote. Around 71% of companies in the survey stated that remote work will become the norm moving forward.
This only means one thing: remote recruitment is the new normal.
In this article, we discuss the best ways to approach remote recruitment during COVID-19 and post-pandemic.
What is Remote Recruiting?
In a nutshell, remote recruitment involves sourcing, interviewing, and hiring employees with the use of online tools such as an applicant tracking system. Recruiters utilize technology to communicate and connect with candidates, even when everyone is still stuck at home.
Embracing remote recruitment is especially vital today as many global companies transition to the work from home setting. In other words, if you wish to continue hiring and onboarding, remote recruitment is your best bet in the new normal.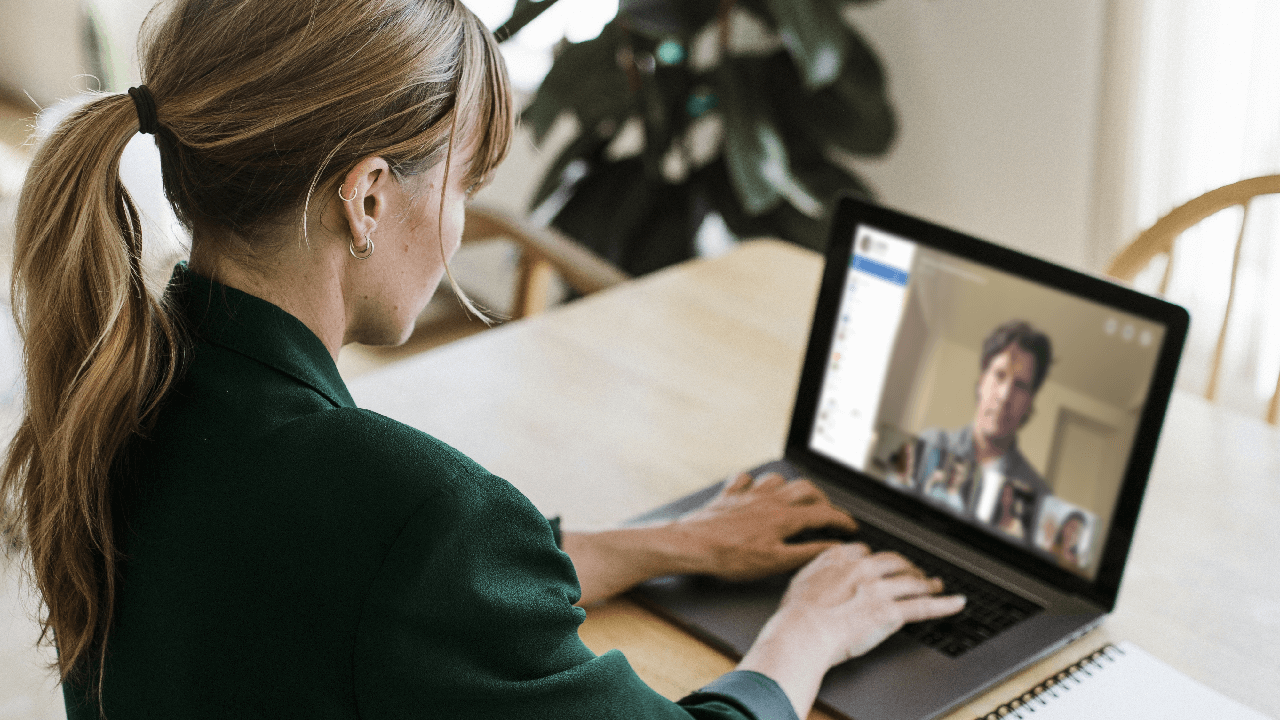 Seven Steps in the New Normal Recruitment Process
Now that you know what remote recruiting is, the question now is: how to go about doing remote recruiting?
The process is pretty much the same: set up job ads, scan through resumes, schedule interviews with top candidates, and then send them a job offer if they're a cut above the rest.
The catch is you now have to do everything online, and the transition can be overwhelming. To help you out, here are the best recruiting techniques in the new normal.
Anticipate your Challenges
Now is not the time to just wing it. It's time to think about the next two to three quarters (or more) and consider what company challenges await you down the road. Focus on the top-line threats, customer needs, and opportunities that you can leverage post-pandemic. Try to get as specific as possible.
Not only does this give you a jump-start on planning for a new remote recruitment process, but it also gives you an overview of the types of ideal candidates you'd like to have. You can even create a candidate profile to land you the perfect recruit. Of course, you don't expect each candidate to meet all your expectations, but at least you give your team a bird's eye view of the skills you'll be looking out for.
Post Accurate and Engaging Job Ads Online
Writing accurate and engaging job advertisements is always a good rule of thumb during the recruitment process, but it's especially important when you're remotely hiring candidates. To do this effectively, make sure to outline job responsibilities and expectations thoroughly. You should also mention if your company will decide to make employees go back to work after the pandemic.
It's also great to engage potential candidates with video vacancies. Adding videos to your job ads is one of the best recruiting techniques in the new normal as it lets you establish a more personal connection with candidates early on in the hiring process. In fact, a study from CareerBuilder states that job postings with videos receive 34% greater application rates compared to image-based and text-based job ads.
You can ask relevant members of your team to send you video clips sharing important details about the role, expectations, and the overall company culture. This is a fun and interactive way to involve your team in the hiring process, engage candidates, and elevate your employer brand — which is one of the key factors in recruitment marketing.
Leverage Remote Recruitment Tools
Become a more organized recruiter with applicant tracking software that helps you filter applications and shortlist candidates with management tools. Once you have a stable workflow in place, your ATS will help you monitor each candidate's progress in the remote recruiting life cycle.
With an ATS, your team should be able to tell with a simple click whether a candidate has been removed from the candidate pool or is due for an interview. This helps your remote hiring team keep track of each candidate's status, providing a streamlined process that lets everyone stay on top.
Other online recruitment tools you can use include social recruiting software that drives qualified job seekers from platforms such as Facebook and LinkedIn directly to your postings. You can also automate social posting by scheduling posts to multiple platforms.
Utilize Video Interviewing
Thanks to the rise of video messaging apps such as Zoom, remote recruiting is now easier and more doable than ever before. Even the world's leading companies like Amazon, Google, Facebook, and Microsoft are conducting virtual job interviews in response to the COVID-19 pandemic.
In your new normal recruitment process, utilize both one-way and two-way video interviewing in various stages. One-way interviewing can replace a phone screening, whereas two-way virtual interviews are solid alternatives to in-person meetings. Both of these allow you to gauge the communication skills of candidates even in remote recruitment.
Prepare beforehand as you would in a face-to-face interview. Ask good, consistent interview questions that will provide you with valuable insight about your candidate. Additionally, don't forget to test your Internet connection before the interview and have a Plan B (e.g. phone call) in case your Internet becomes unstable. One of the best recruiting techniques in the new normal is providing applicants with tips for virtual interview etiquette. This will help ease any concerns for those who may be unfamiliar with video conferencing technology.
Stay Aligned with the Team
It's crucial that you and your remote recruiting team are on the same page throughout the hiring process—especially when everyone is stuck at home. Stay aligned by ensuring each member knows what steps they need to complete and the deadlines for each task.
Assign who will review the recorded video interviews, determine the top candidates, and who gets the final word. Then, keep everyone in your remote recruiting team everyone is in the loop by constantly updating them throughout the process. For instance, in your ATS, make use of comments, notifications, and mentions for effective collaboration.
Constant communication and collaboration will help ensure that even though you're all recruiting online and from a distance, nothing falls through the cracks.
Keep Candidates Engaged
One of the best recruiting techniques in the new normal is to your candidates engaged throughout the remote recruitment process. This can be something as simple as letting them know the status of their application and their movement along the recruitment pipeline. Phone calls and emails will do the trick just fine.
Additionally, many companies have currently frozen their hiring efforts and left their candidates in the dark. Don't make the same mistake as this will reflect on the reviews that applicants leave on Glassdoor, LinkedIn, and other review sites. Instead, address your current situation by evolving and adapting your remote recruiting strategy to work for you today.
Keep candidates posted about their application's status and share your organization's current situation regarding COVID-19. They will appreciate the transparency instead of being ignored!
Onboard Them Virtually
Virtual onboarding is a crucial last step in the new normal recruitment process. With effective virtual onboarding, you keep new hires engaged as they adapt to flexible working arrangements.
As your onboarding will be completely done online, you can start the process even before a new hire's official start date – as long as you get their approval to do so. This will help generate excitement and motivate remote employees to feel more productive. It is also best to not overwhelm or bombard them with training and orientations in the first week. Spread the onboarding sessions over two to three weeks. After all, the timing and quality of your onboarding process play a crucial part in an employee's long-term opinion of your organization.
To successfully onboard new employees virtually, use a combination of tutorial videos, PDF guides, webinars, video conferencing, and interactive exercises that they can access online with their mobile devices or desktops.
Here are several actions that you can take:
Create a PDF guide or presentation deck about your company, your core values, key personnel, software or applications used, challenges, etc.
Set the new employee up with the hardware, tools, and applications needed for their role
Conduct weekly catch-ups or check-ins and make sure they are invited to all team meetings
Additionally, it's a given that one of the most difficult parts of virtual onboarding is the getting-to-know-you conversations. In other words, letting your new hires learn more about their colleagues and supervisors. Set up weekly virtual conversations over coffee so that the new hires can talk about non-work topics such as their families, hobbies, and interests with their colleagues. This will help them build strong working relationships and motivate them to work hard together with a team.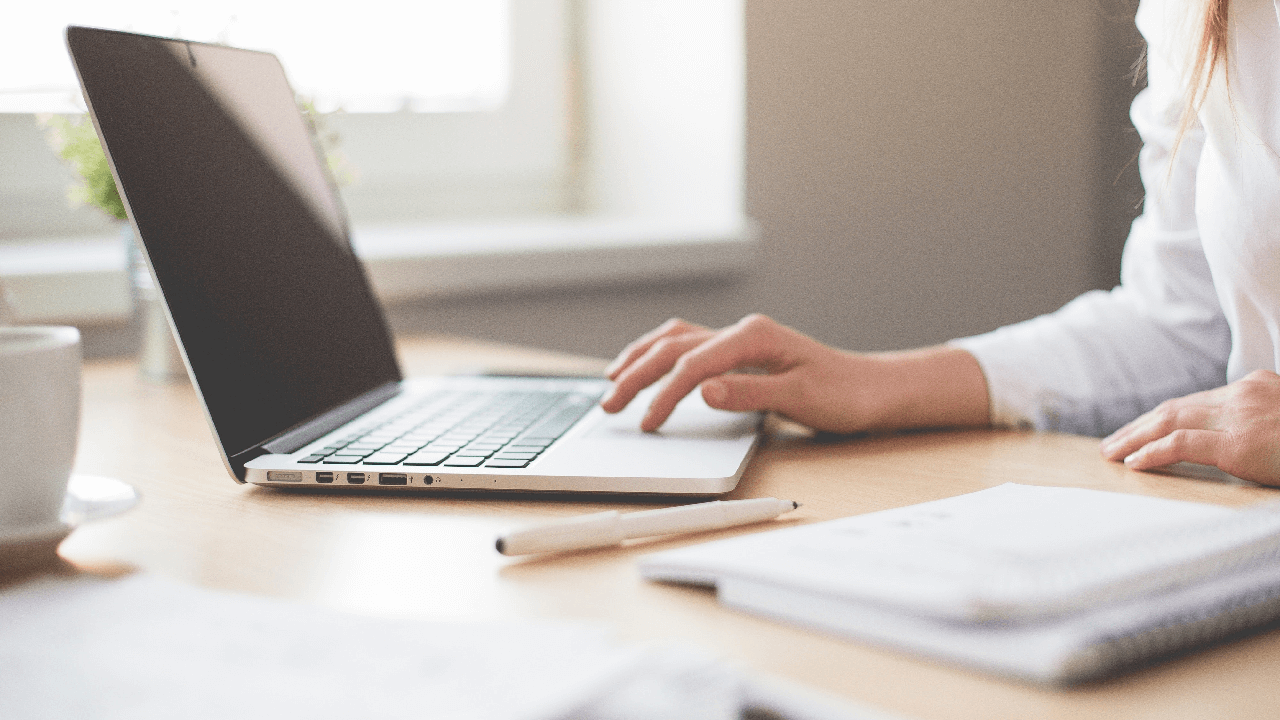 Set Your New Normal Recruiting Process for Success
Today, working remotely is no longer a novel idea, it's a reality for many companies around the world.
In the U.S. alone, 3.4% of the workforce or 4.7 million employees, already worked from home before the pandemic. That number has increased ever since the advent of COVID-19. As work from home becomes the new normal, it's clear that a switch to remote recruiting is necessary for your hiring team.
Hopefully, the process and tips outlined above will help you adjust to the new normal and hire top talent, even while your hiring team is stuck at home and recruiting from a distance. With the help of our guide and the latest tools in online recruitment, you're on your way to successful hiring in the new normal.