Using Instagram for recruitment is a part of any strong social media recruitment guide and strategy. However, unlike other social media websites, Instagram requires you to take a different approach when recruiting on the platform. With Instagram, you do not simply post about a vacant position in your organization and expect individuals to send in their applications right away.
To succeed in recruiting on Instagram, what you need is a strategic sourcing plan. This will allow you to reach more applicants, mostly young adults aged 18 to 29, and stand out against other companies using Instagram to recruit employees.
Continue reading to learn how to use Instagram for recruiting top talent.
Why Should I Use Instagram for Recruiting?
Instagram is a social media platform often utilized by businesses to market their products and services. They take advantage of the app's photo- and video-sharing interface to show consumers what they can expect from the company. But have you ever thought of including Instagram in your company's recruiting strategy?
Normally, recruiters do not use Instagram to recruit employees. Their first choice is often LinkedIn, which is considered the main platform where professionals gather and connect.
But as the use of social media platforms evolved, recruiters have started branching out onto other social networking sites—including Instagram—to look for applicants and expand their talent pool. Nowadays, recruiting professionals are using Instagram to attract active and passive candidates to apply to their organizations. With roughly one billion active users per month, recruiters can easily cast their nets and reach their target applicants.
However, recruiters are not using Instagram to simply post about the job openings in their companies. Instead, they utilize the platform to build their employer brand and make their organization more appealing to applicants.
Tips and Tricks on How to Effectively Recruit on Instagram
Instagram is an easy app to use because of its user-friendly interface. You can learn how to navigate the platform in one day. However, this does not guarantee the success of your recruitment campaigns.
If you want to succeed in finding top talents using Instagram, here are some tips you should follow: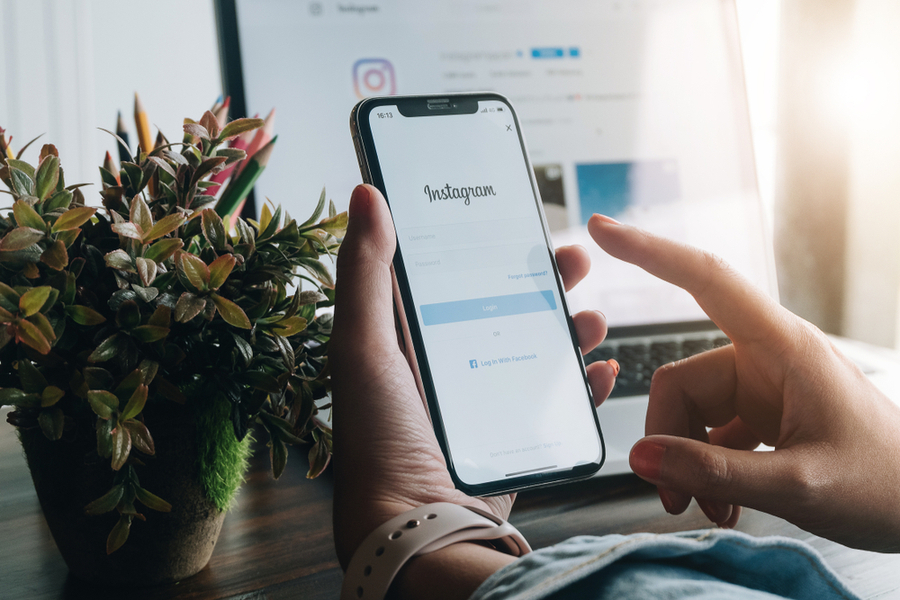 Create an Account
The first step you should take when using Instagram for recruitment is to create an account on the platform. Here's how:
Using your mobile device, download the Instagram app from the App Store or Google Play Store.
Tap the Instagram icon on your mobile device once the app is installed.
After opening the app, tap the Sign Up With Email or Phone Number (Android) or Create New Account (iPhone) button. Then, enter your phone number or email address on the field provided. This step requires a confirmation code so wait for a text message or email containing the code. Tap Next. You can also use your Facebook account to sign up for Instagram.
You can then create your username and password if you registered with your email or mobile number. Meanwhile, if you registered with Facebook, you may be prompted to log into your account.
After completing these steps, you will have an Instagram account for your company, which you can use to entice applicants to apply to your organization. But you still need to polish your Instagram profile to make it more appealing to active and passive candidates.
Build Your Profile
Now that you have an Instagram account, it's time to polish your profile by working on your username, bio, and profile picture. Making the right decisions for your profile from the start can set the stage for your recruitment strategy.
The first thing you need to do is choose the most appropriate username for your profile. The username you pick should be simple and easy to remember, so users can easily find your profile. If your company name is available, you should use it as your username. However, if somebody else owns it, you can message the account to get it or use copyright claims.
For your profile picture, it's best to use the photo you're using on other social networking sites. Using your logo as your profile picture also works.
Next, you should start writing a bio for your profile. Remember that you only have 150 characters available, so introduce your company as concisely as you can. One thing you can do is use your company tagline as your bio. Then, add relevant hashtags to your bio to reach more applicants.
You should also mention that your company is currently hiring. If available, make sure to include a link to your careers site on your bio.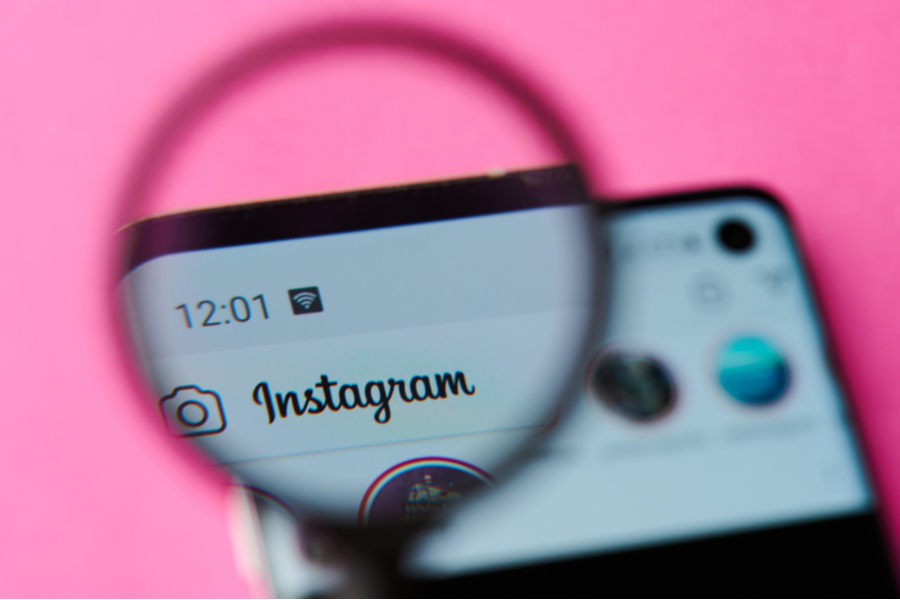 Show Your Company Culture
One of the best ways to use Instagram for recruitment is to share your company culture and show applicants what they can expect when they join your organization. Instead of simply posting a "we are hiring" photo, you should engage with prospective talents by showing them how a typical day in your company looks.
To avoid making your photos and videos look staged, take various photos during natural occurrences in your workplace. Some examples of what you should capture are:
People: Capture employees' photos as they go about their day to show your target audience a typical day in your company. You can also highlight the stories of some of your most remarkable employees and ask them to share why they like working in your organization.
Environment: Take a picture of your office space to show prospective applicants how comfortable it is in your workplace. You can also capture some of the perks and amenities they can enjoy once they decide to join your company.
Events: Do not forget to take pictures of notable events in your company. You should capture some photos when someone is celebrating an achievement, your employees are going on an outing, the organization is holding a charity event, and during other occasions.
For more consistent engagements, post on your Instagram account regularly. It's best if you post photos and videos at regular intervals to ensure a steady stream of traffic to your profile. To make sure that you stay true to your posting calendar, you can schedule your Instagram posts using a recruitment automation tool. You should also base your schedule on the best times to post on Instagram.
Use the Right Hashtags
If you want to succeed in recruiting on Instagram, you should know which hashtags to use to reach your intended audience. Make sure that the hashtags you use on your posts are relevant and searchable to help interested applicants find your photos and videos faster. For example, if you are actively hiring, you can use the hashtag #hiringnow so candidates can see your post and go to your profile.
You can use several hashtags on one post to boost engagement. However, be careful not to overdo it because it might seem too spammy and unprofessional. To keep the caption cleaner, you can also add your hashtags as the first comment to your post or hide them in the 'read more' section.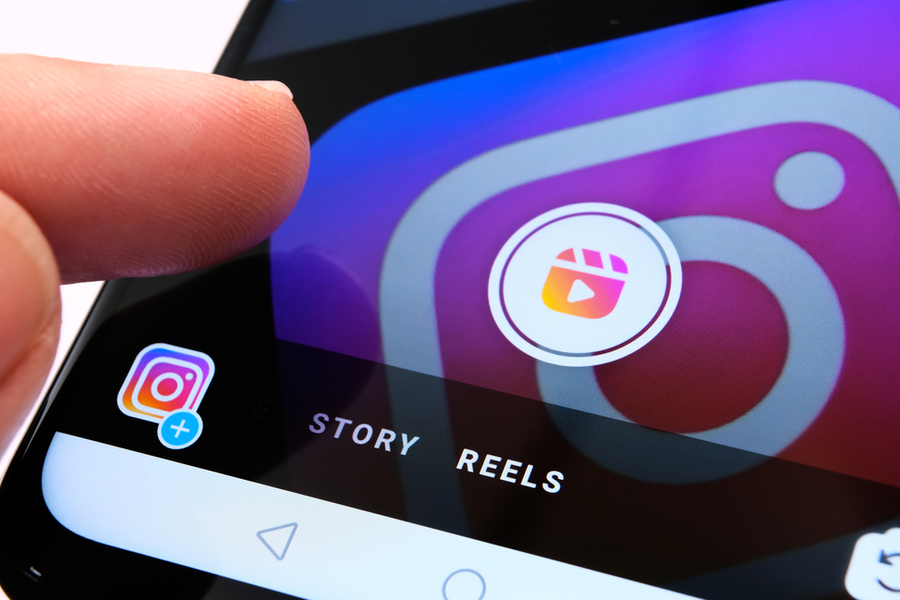 Take Advantage of Videos and Reels
Videos and Reels are a great addition to your Instagram recruitment strategy. Using these formats to promote your brand as an employer will let your target audience know more about your company in a very creative manner.
To start, you can use different effects when recording to make your video more eye-catching. There are several filters and effects available on Instagram that can transform your videos and Reels with just one click.
You can also edit your videos and Reels after recording to polish them and add different elements to make them more appealing. You can even add a link to your Reel leading to your website's career page.
Mark Your Location
If you are looking to hire applicants from a specific area, then this incredibly useful tip is for you. Tagging your company's location in your Instagram posts can help applicants discover your brand easily.
This trick allows you to increase your brand's visibility on the Explore page and other location-based stories. Therefore, local candidates can quickly see your organization and know that you are hiring.
Post Stories
Aside from posting photos and videos, you can post stories on Instagram to boost your engagements. In fact, 58% of users say they become more interested in a brand after seeing it in a Story. Meanwhile, 50% of them have visited the brand's website because they saw it in a Story. Therefore, if you often post Stories, you have more chances of enticing active and passive candidates to apply for a position in your company.
If you want to lead your Story viewers to your company website, you can do so by adding a link. All your viewers need to do is swipe up on your story, and they'll be redirected to your website. To ensure that users don't miss the link you've added, draw attention to it by adding stickers or texts telling them to swipe up.
You can also add Story highlights to your profile. These highlights, unlike regular Stories, do not disappear after 24 hours and can be viewed by users anytime they like. You can also categorize your Story highlights for easier viewing.
Interact With Relevant Profiles
To further boost your engagement and make your recruitment campaign more successful, you should find and follow relevant companies and individuals on Instagram. Doing so will allow you to expand your network and reach on the platform and gain more followers.
You should also like and comment on other photos on Instagram. Look for relevant posts and engage with them to boost your account's visibility.
However, you should remember to do these in moderation. Do not spam posts with the same comments or follow too many accounts to avoid being flagged by Instagram.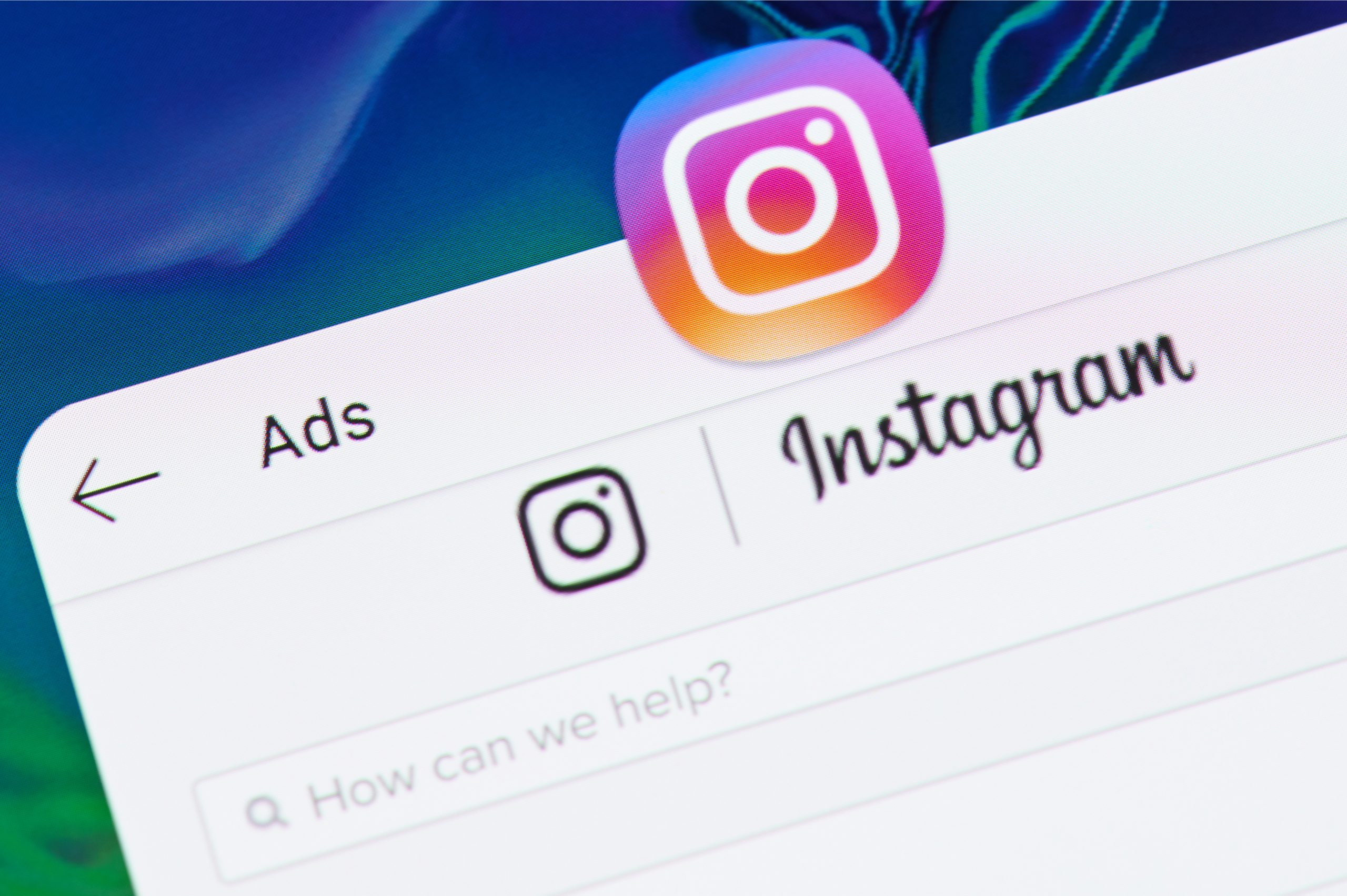 Run Paid Ads
One of the most effective ways to boost your Instagram account's engagement is to run paid ads. Similar to other platforms, you can promote your posts and profile on Instagram in exchange for a fee.
To advertise on Instagram, you can start by promoting one of your existing posts. Doing so can quickly escalate your post's success and help it reach new users who are not following your account yet.
First, you'll need switch your account to a business or creator account. You also need a Facebook Business Page linked to your Instagram account to do this.
Once all these are set up, you can simply click Promote on the post you want to turn into an ad. You will then be asked to pick your preferred audience, destination, budget, and ad duration. After these steps, you can tap Create Promotion and wait for your ad to be reviewed and approved by Facebook.
You can also use Facebook Ads Manager to promote your brand on Instagram. This tool can help you maximize Instagram's extensive ad targeting, creative, and reporting abilities, which will be useful for your recruitment campaign.
Employ the Benefits of Using Instagram for Recruitment
Include Instagram in your recruitment strategy and reach active and passive candidates wherever they are. To make managing applications from Instagram easier, use a social media recruiting tool that can help you handle the recruitment process no matter how large your talent pool becomes.
You can use this tool to easily track the progress of every candidate's application. This tool can also automatically schedule interviews for qualified applicants that fit into managers' schedules. Ultimately, a social media recruiting tool can help you connect with various job seekers on different platforms, including Instagram.