Facebook is a social media networking site often used by individuals to communicate with their friends and family members all around the world. People also use this platform to build connections with others who share the same interests.
Because of its various uses, Facebook has become the largest social media site in the world today. In fact, this platform has more than 2.8 billion monthly active users.
Facebook's popularity has also caused the platform to evolve. Because of its wide reach, companies have started using Facebook for recruiting.
Recruiting on Facebook
Before, companies used Facebook to recruit employees by creating pages and posting about the open positions in their organizations. This recruitment method worked, but it was not efficient. Most of the time, the process took a long time because the platform was not designed for recruitment.
Seeing the needs of companies, Facebook decided to launch the Jobs feature. This addition made it easier for companies, especially small businesses, to find top talents using the platform. The Jobs feature also offered the following benefits:
Free: Unlike some job posting sites, Facebook Jobs is free to use. This means you can advertise your business's job openings even if you don't have that much budget.
Wider Reach: With the Jobs feature, you can advertise your openings to all the active users of Facebook. You can even have a larger audience compared to other platforms.
Potential Followers: Even if you don't receive many applicants, posting a job ad on Facebook will still help with your brand awareness. When users see your job ad, they might be interested in following your page even if they are not applying.
Create a Job Posting on Facebook
If you are interested in using Facebook to recruit talents for your company, here is a social media recruitment guide. This guide focuses on how to create a job posting on Facebook.
Go to Your Business Page
Only business pages have the ability to publish job postings on Facebook. So, if you want to post job ads for your company on this platform, you need to log in to your company's Facebook page. You also have to make sure that the account you use is listed as a page administrator.
If your company doesn't have a Facebook page, you need to make one. You can do this by using your personal account and clicking the bento menu icon on the upper right corner of your home page. Then, select the Page option under the Create menu, enter your business's information, and click the Create Page button.
Create Job
Once you're on your Facebook page, go to the Home tab. There, you'll see a Job button under the Create Post feature.
You can also find the Post a Job button under the Free Facebook Business Tools menu. It is located on the left side of the page.
Enter Job Details
You will then be taken to a page that has an online form where you can enter the details of your job opening. A preview will also be shown on the right side so you can see a sample of how your job posting will look once it's published on Facebook.
Here are the fields you need to fill out:
Job Title–The first piece of information you'll be asked to provide is the job title of your opening. You only need to put the position title you're looking for in this field. Facebook will also provide you with some suggestions as you start typing.
Job Location–Add your company's address to this field. If the position requires the individual to work elsewhere, add the location of their workplace.
Job Type–Indicate whether the position is full-time, part-time, or contract-based. You can also specify if the open position is an internship or a volunteer opportunity.
Job Description–This is where you should tell potential applicants what the job is all about. Make sure to include the duties and responsibilities of the position and the perks the applicant may enjoy after joining your company. To make your job ad more appealing to candidates, you need to learn how to write a compelling job posting on Facebook.
Salary Range–Next, you need to indicate the salary range for the open position. You can set the salary range per hour, day, week, month, or year.
Screening Questions–To make your screening process easier, you can add screening questions to your job ad. This allows you to filter unqualified applicants early in the recruitment process.
Receive Applications via Email–If you want to receive applications from Facebook on your email, simply add your email address in this field. You can add multiple email addresses if you want other members of your company to receive applications.
Application Settings–Another way to limit the number of applications you receive is to turn on the Require Past Employer or Resume setting. This means only users who include their work history or submit a resume can apply for the open position.
Photo–You can add a photo to your job posting on Facebook to make it more appealing. If your company has a logo, you can use it for your job ad. On the other hand, you can use a stock photo related to the position.
After entering all the necessary details for your job ad, you can check the preview provided beside the form. Make sure that all the information you entered is correct before proceeding.
Publish Your Job Posting
Once you're sure the information on your job ad is accurate, you can proceed to publish it on the Jobs page. But if you want to reach a larger audience, you can choose to post your job ad on your business's Facebook page as well.
To do this, check the box that corresponds with the place where you want your job posting to be published. Then, click the Post button to publish your job ad. If you're successful, you should have something similar to the example of a job posting on Facebook below: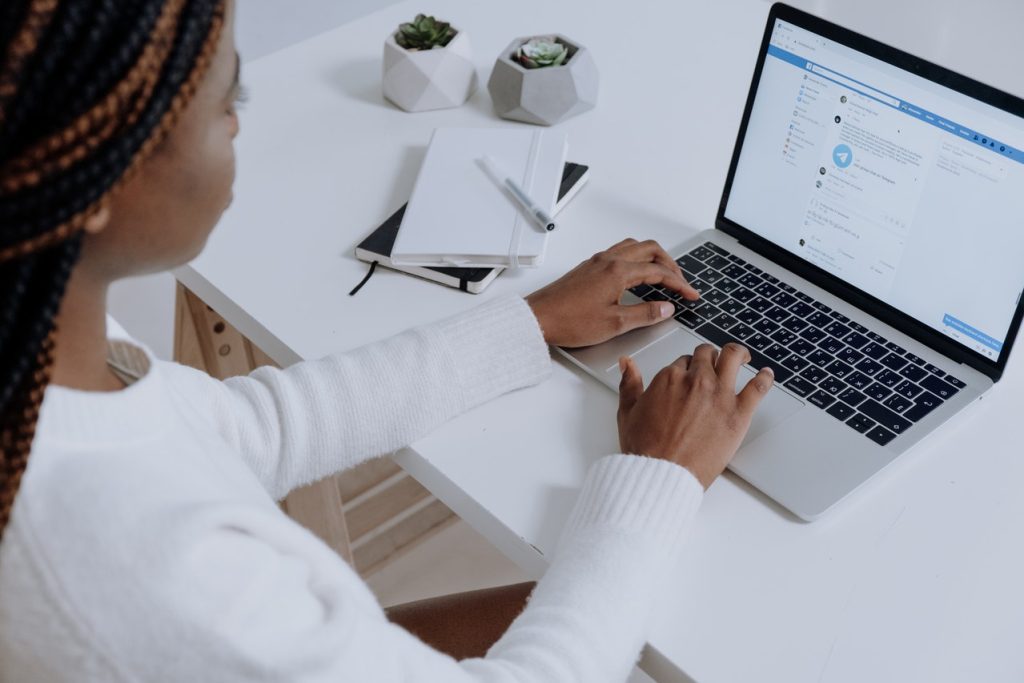 Boost Your Job Posting
There are two ways to boost your job ad on Facebook and reach a larger audience. First, you can boost your ad before posting a job on Facebook. You can do this by ticking the check box beside the Boost Job option before clicking the Post button.
On the other hand, if you've already published a job posting on Facebook and decided to boost it later, you can do so by looking for the job ad you want to promote. Once you've found the job post, click the Boost Post button at the bottom right corner of the post.
You will be prompted to add more information for your ad, including the following:
Audience
Total Budget
Duration
Payment Method
After filling out all the necessary details, click the Boost button. Doing this will allow you to promote your job opening to a group of individuals you think will respond well to your ad.
Wait for Applications
Now that you've created a job posting on Facebook, all you need to do is wait for applications to come in. When they do, you should be prepared to handle every applicant and guide them through your recruitment process.
To ensure a hassle-free recruitment process, you can take advantage of social media recruiting software. This tool will allow you to automate the different steps of your hiring process once you make contact with an applicant, including emails and interview scheduling.
Find Top Talents for Your Company
Now that you know how to create a job posting on Facebook, you can maximize the potential of this platform when it comes to recruitment. With this strategy, you can reach more potential applicants and get the chance to have a larger talent pool for your business.