Recruitment Management System Software: Get Better Hires with an All-in-One Tool
Better hires start with better options. Streamline and optimize every aspect of your company's recruitment process with Skillfuel's web-based talent acquisition and recruitment automation software built for your HR team.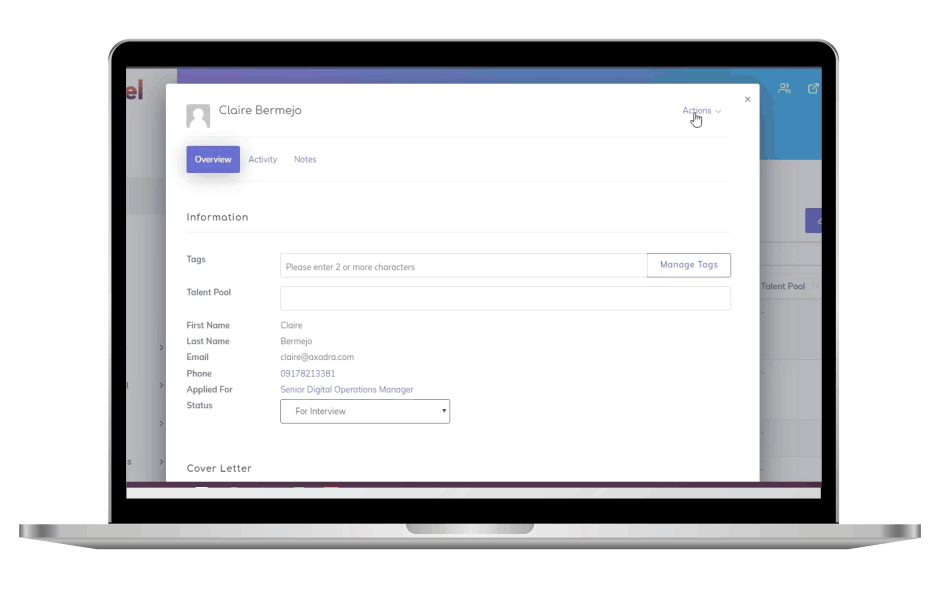 Introducing Skillfuel – a web-based recruitment management system built for you to hire and manage great talent
Skillfuel is designed to help you attract, engage, and build trust with quality candidates so you never miss on a dream employee.
Easy to Use for Day-to-Day Recruitment
Save time and get all the information you need easily. With Skillfuel, you can view all the important aspects of your recruitment process on our comprehensive dashboard. From screening applicants to tracking progress, get everything done in one convenient place.
Built to High Industry Standards
Find the cream of the crop in your industry and maintain your company's standards with a web-based recruitment software developed to stay updated with recruitment laws and trends.
The Perfect Job-Candidate Match
Recruitment processes can take longer when you don't have the proper pool. Shorten your search and say goodbye to sifting through hundreds of applications with our recruitment management system. Laser focus your talent search to qualify, interview, and evaluate more candidates.
Easy Access and Hiring on the Go
The application process is a round-the-clock affair in many companies, so accessibility and flexibility are a must. With Skillfuel, you can get 24/7 access to our online recruitment management software even when you're on mobile.
Enjoy a Seamless Experience with Skillfuel's Useful Features
With Skillfuel, you can get rid of manual processes with an HR recruitment software designed with convenient automation features.
One of the most useful tools in our recruitment marketing automation software is the Applicant Tracking System (ATS), which lets you rank and track new candidates with ease. You can stop using outdated processes like spreadsheets and organize your recruitment within a single central system.
Be more prepared for every interview with Skillfuel. Our HR recruitment software lets you take the guesswork out of interviewing potential hires. You can schedule your recruitment team with questions and prep notes, and easily capture feedback.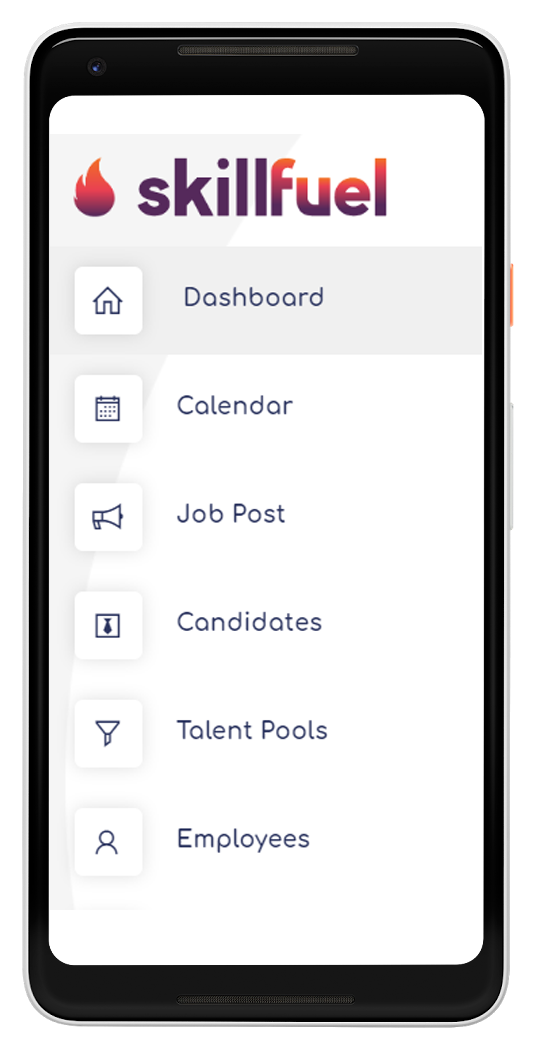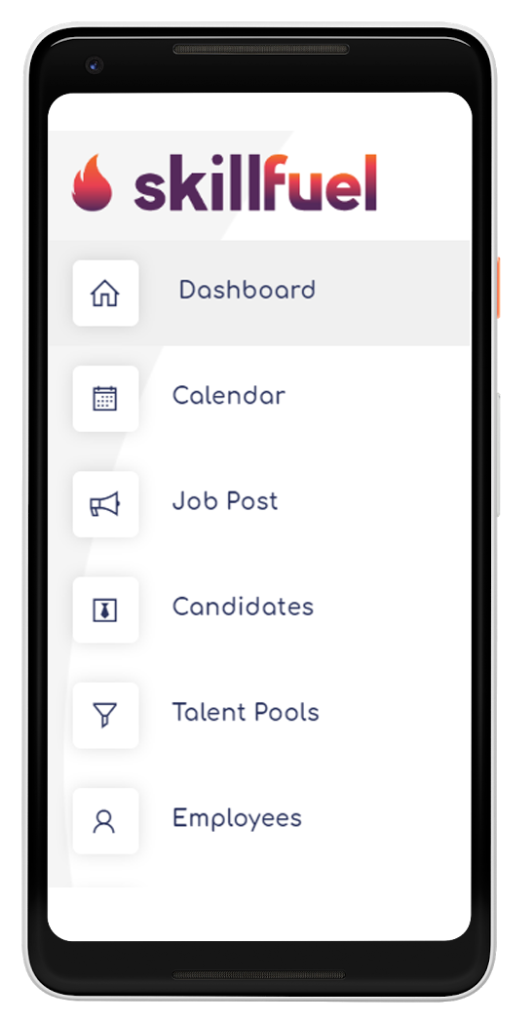 Attract qualified candidates with Skillfuel's job portal website development services. The Career Portal creates career pages with your branding on it, that is intuitive, easy to navigate, and guaranteed to be visually attractive.
Our social media recruitment software makes social media recruiting simpler, easier, and more streamlined. With social media integration and automation features, you can strategically schedule and target job postings to abstract the talent.
Employee Referral Tracking
You can easily add referrals, see their results, and administrate rewards to your employees. Keep your employees up-to-speed on any feedback, all the open positions for them, and the progress of their referrals.
Talent Acquisition Solutions That Put Efficiency into Hiring
Our web-based recruitment software includes drag-and-drop functions that allow you to classify candidates and gives you complete visibility of their status at a glance.
Skillfuel also utilizes the Kanban approach, a highly effective visual workflow and scheduling management system, in its HR recruitment software. Thanks to the visual cues provided by Kanban, the different aspects of your application process becomes easier to approach and identify. With our software, you can easily fix productivity bottlenecks and make your processes faster and more efficient.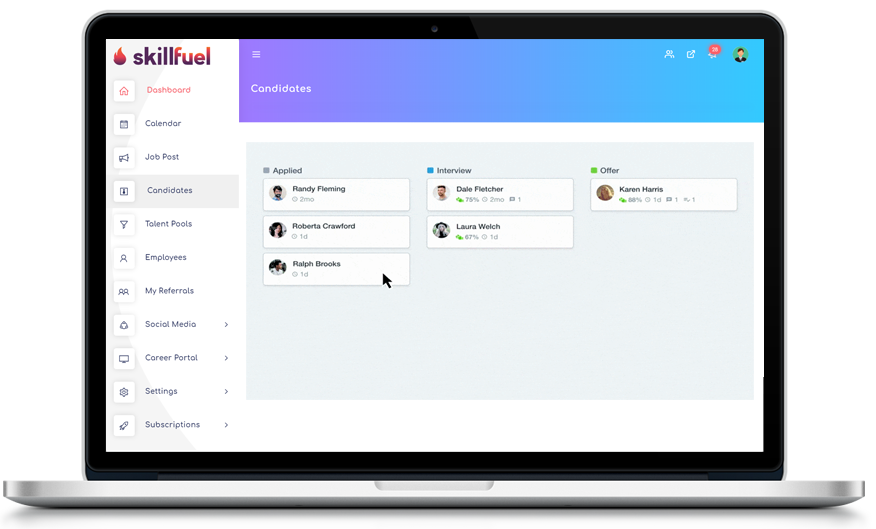 Get rid of manual processes with our recruitment automation software.
We'd love to have a chat with you about improving your recruitment process with our web-based recruitment software.