Different organizations face different recruitment issues, but some problems remain universal. These common concerns affect companies from different industries, across all levels of the organizational structure. They may seem simple, but the right solutions often require a revamp of the current recruitment process.
It's more than a question of having the right applicant tracking system software or the right hiring manager. Some of these common issues require multiple effective solutions. SkillFuel explores these problems and possible resolutions.
Bland Employee Branding
Some companies are too focused on building their customer-facing branding that they neglect the employer branding or their image as competent recruiters. In fact, LinkedIn reports that 75% of job seekers consider an employer's brand before even applying for a vacancy. 
So, if you're not building a positive image of your workplace environment, applicants won't be interested in joining your organization. 
Here are a few tips to fortify your employer branding:
Use Storytelling – Humanize your brand by declaring your beginning, mission, vision, and core values. 
Voice Out Advocacies – Use social media and your website to join causes that your organization supports.
Highlight Employees – Post employee engagement activities and commend your top performers on your social media accounts.
Landing Unqualified Candidates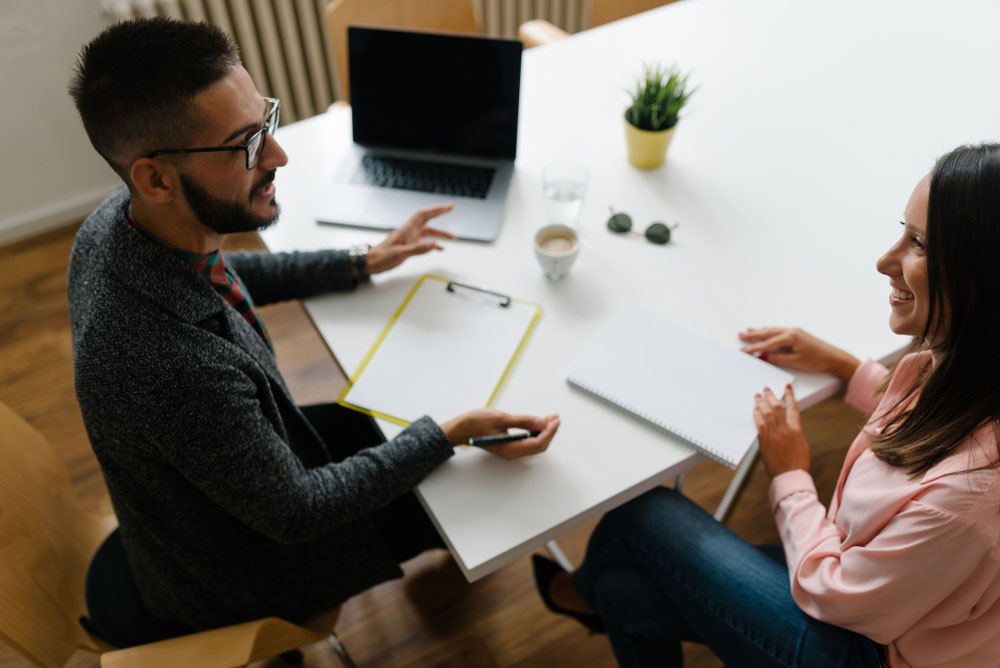 It will be difficult to stick to your candidate profile if you're working with a limited pool of candidates. Without qualified applicants, you won't be able to hire a person who can execute all the duties and responsibilities of the role. 
If you're having trouble landing qualified candidates, review your filters, training program, and employee referral programs.
Re-evaluate Your Candidate Profile – you might be asking too much, too soon from an applicant. Review the must-haves and nice-to-haves in your candidate profile to ensure that your requirements aren't too restrictive.
Formulate a Training Program – If you need candidates with skills that are hard to come by, consider creating a training program for the applicant. This offers two advantages: 1) you can build a bigger pool of candidates, and 2) you have the peace of mind that the recruit is adequately equipped for the job.
Create an Employee Referral Program – Your top performers likely have peers who share the same skill set and work ethic. Moreover, workers would only refer candidates that reflect well on them. To beef up your pool, launch an employee referral program with attractive benefits.
Losing Candidates to Competitors
If there's something worse than losing customers to competitors, it's losing top talent to more compelling recruiters. If you have a high offer rejection rate, a tiresome recruitment process or lackluster compensation package may be to blame. 
Improve the Candidate Experience

 

–

 With an abundance of choices, promising talent turn down offers from companies that gave them a poor applicant experience. So, provide candidates with a timeline for a decision and follow through promptly. 

 

Review Your Compensation Packages

 

–

 With all things equal, candidates will choose the company that offers better compensation. Check if your salary brand is at par with (or more impressive than) industry standards

 

Streamline Your Hiring Process

 

–

 A convoluted recruitment process costs more resources, takes a longer time, and produces a poor candidate experience. So, 

use

 tools 

like 

web based

 recruitment software

 

that streamline your hiring strategies.

 
SkillFuel is your partner in formulating an effective talent acquisition process. As an all-in-one HR recruitment software, it enables you to create an optimized career page and post ads on multiple social media platforms. You can screen applicants, track recruitment progress, and match candidates with the perfect vacancy.
Discover how SkillFuel will transform your recruitment process. Learn more here.