Talent acquisition has changed considerably over the last years. The digital revolution has made recruitment easier, faster, and more convenient – not just for candidates in search of employment opportunities, but also for employers. 
This means companies and recruiters can touch on every possible avenue to reach out to potential employees, even if they're right on the other side of the world. 
So, here's the big question – how do you reach out to these candidates more efficiently? 
You'll need a solid remote hiring process to ensure you get only the best candidates for the job.
If you're in need of employees but also in a position that limits physical interaction, this blog is for you.
How to Recruit Remotely
Hiring remotely presents challenges that you're likely to encounter when you're doing on-site recruitment, but the biggest one involves how you're going to interact with candidates when you're not physically present. 
When it comes to remote hiring, you'll need to do extra preparations to ensure the process goes smoothly. 
Remember that job seekers also judge a company's recruitment efforts and how they handle future employees. This is where you need to step up your remote hiring process. Recruitment automation tools can take away all the administrative tasks necessary in hiring, giving you a step up in finding better ways to find that ideal candidate. Once you've got that out of the way, here's what you can do next.   
1. Work on Your Brand  
It's important to lay down the groundwork to attract the right talent and make your remote hiring as smooth as possible. And this starts with your brand.
If companies are Googling potential hires, the same goes for job seekers—they're also looking at the reputation of companies that reach out to them.
Your brand defines the kind of culture potential employees are looking for and positions yourself as the employer of their choice. 
One way to build your employer brand is by optimizing your LinkedIn page. If you're looking at LinkedIn profiles of job candidates, it also goes the other way. Candidates look at your   LinkedIn page for information about the company, the people in it, and the nature of the work.
2. Maximize Your Talent Sourcing Capabilities
The great thing about hiring remotely is you have carte blanche of where to source new candidates. 
Give Your Careers Page a Brush Up
Not many companies realize the benefits of having a dedicated Careers page. Apart from getting more eyeballs on available positions, this minimizes hiring costs because you can forego the extra postings on job boards. 
If you don't have a Careers page, you can use Skillfuel's Career Portal to build one. This allows you to style the page based on your branding and value proposition.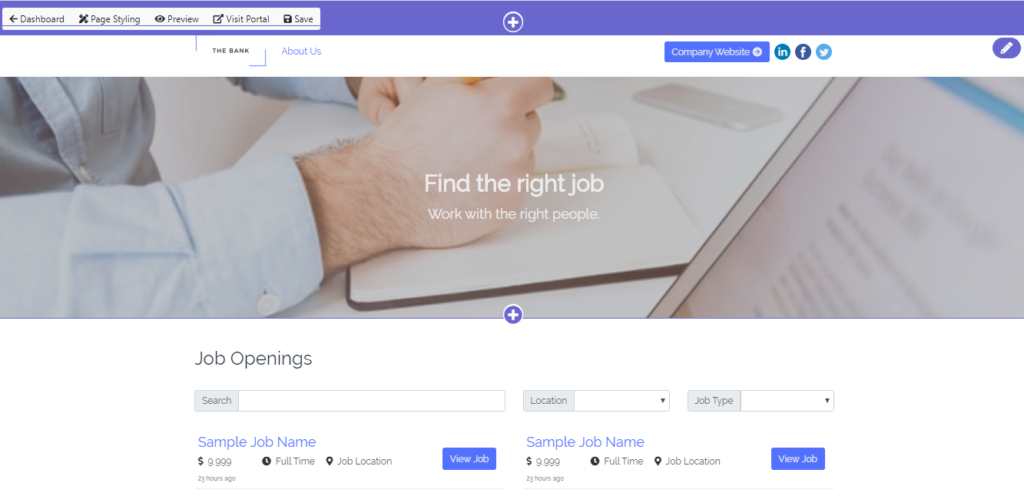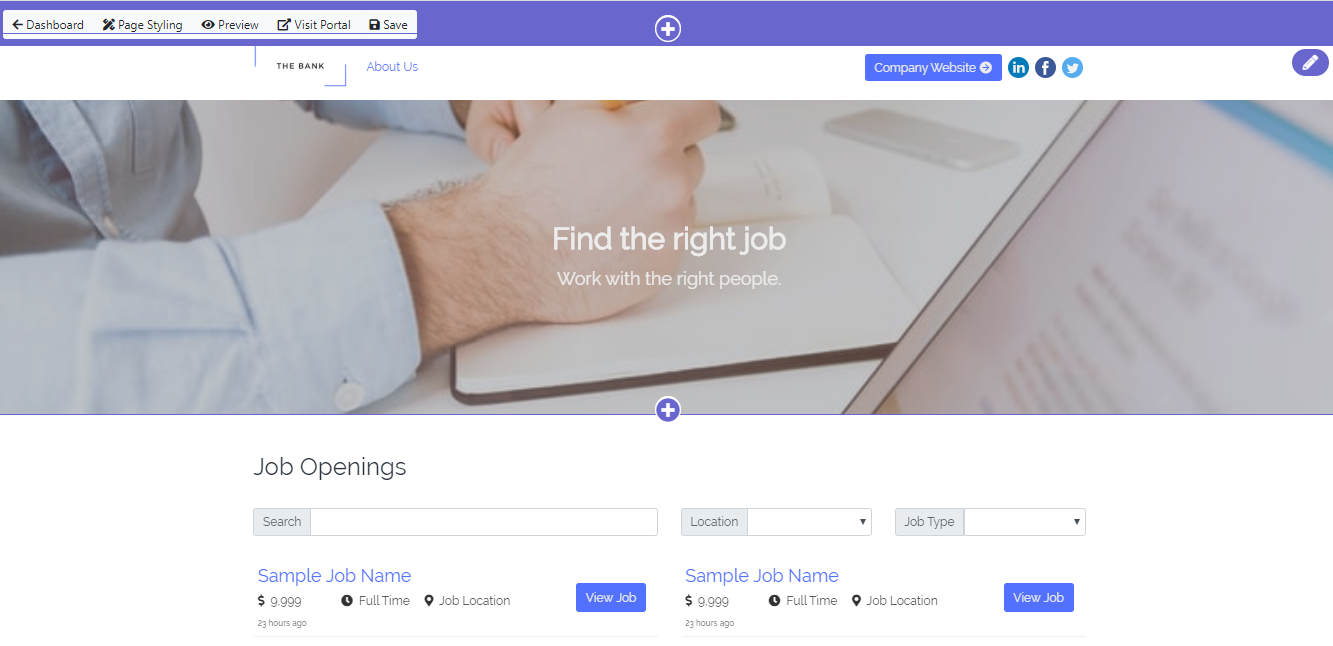 Let Talent Come from Your Own 
What's the easiest way to get new talent? Employee referrals. 
As employees already have insider knowledge of how the company works and its culture, it's easier for them to refer candidates who can best fit a specific position you're looking for. Don't just ask for referrals from colleagues, though. Use incentives to encourage them to refer candidates. 
For instance, you can create a point system for every employee referral—different points based on the position you're looking for. 
You can also allocate a referral fee for every position available, let employees know about this, and have them share a link to your Careers page on their social profiles. They'll get a reward for every successful hire.
3. Create an Effective Recruitment Outreach
Sending emails to candidates is one of the tried and tested ways that HR teams do remote recruitment. But, how do you stand out from the rest and get a response from a qualified candidate?
Here are a few pointers:
Be brief – Nobody likes reading a wall of text. Introduce yourself, explain where you found them, and ask if they're interested in the position. 
Use your connections – The best way to get their attention is to leverage connections. Was the candidate referred by a colleague or someone you know? Let them know how you found out about them. 
Attach the job description – This limits the back and forth between you and the candidate. 
Don't spend too much time sending emails, though. Automate the process to make your remote hiring more efficient and have more time sorting out who you need to contact for the next steps. Use tools that allow you to schedule emails that will go out to candidates.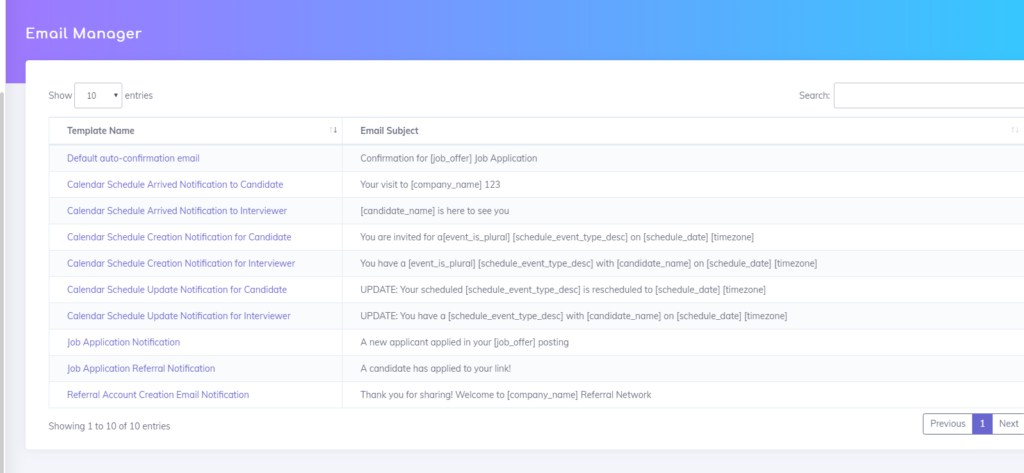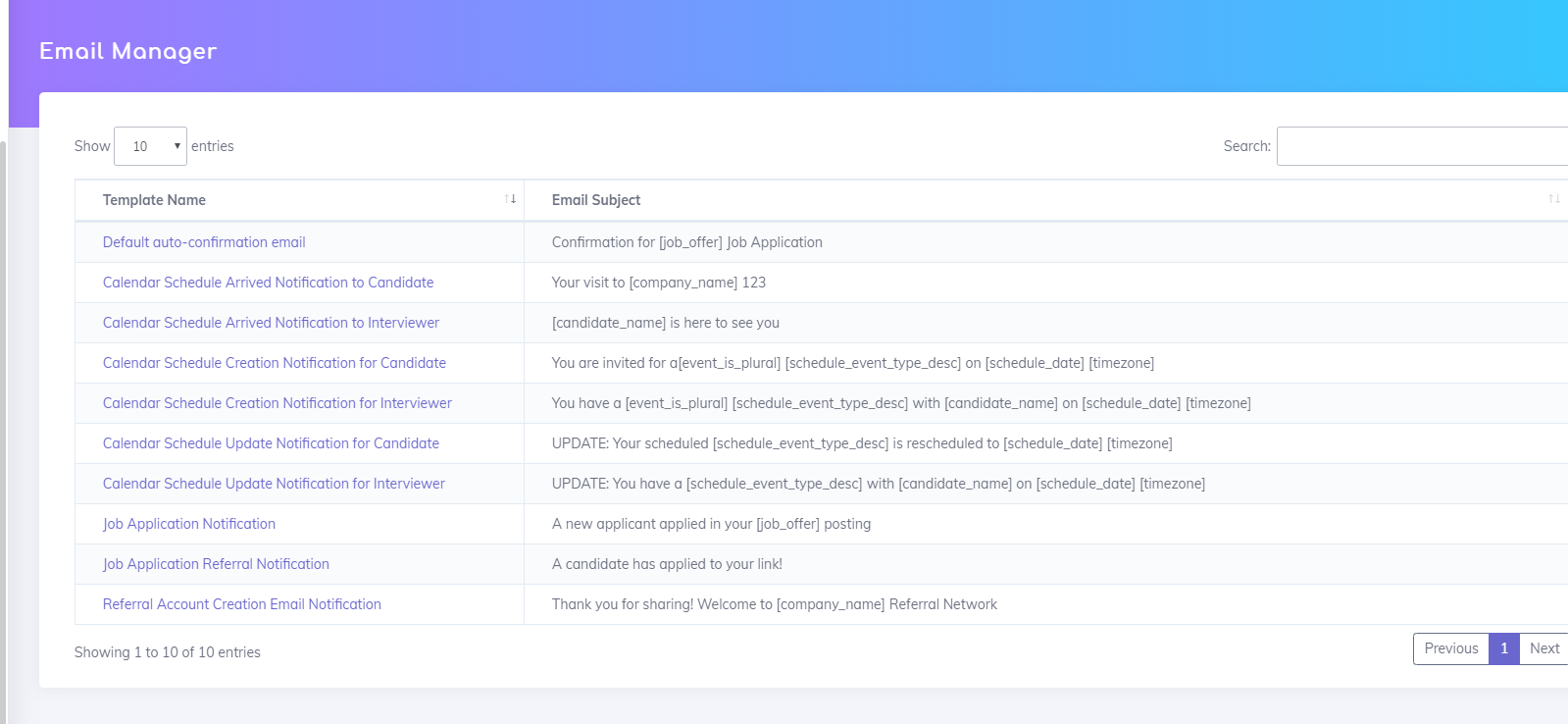 4. Organize – Who's Qualified and Who's Not
You'll have a pool of applicants to reach out to, but this doesn't mean you'll talk to everyone. Most HR teams spend a chunk of their time sorting through hundreds of resumes, only to get 10 qualified candidates. 
You don't need to put yourself in the same predicament when you're hiring remotely. Implement a more efficient way of organizing your list of candidates so you can start recruiting them remotely.
Use Labels or Tags to Qualify Your Candidates
Use different tags or labels to see who's qualified or not. By adding tags, you can shortlist candidates who meet your qualifications on the fly. 
Add Notes for Further Review
If you want to shortlist a candidate for a different position, you can make a note on their profile. This makes it easier to review their application and shortlist them into a position that best fits their profile. 
The easier you can qualify candidates, the faster you can screen them and get them on board your company.
When you're ready to reach out, implement an applicant tracking system. This helps you streamline the remote hiring process and provides you with more visibility of how applicants are progressing in the recruitment.


5. Manage Conversations with Efficient Scheduling
Without the usual face-to-face interactions with candidates, how do you wing the hiring process? Here are a few pointers to manage conversations without the physical meeting. 
Screening Applicants Over the Phone
After identifying qualified candidates, scheduling a quick phone screening allows you to further evaluate if they fit the position. Think of this as a counterpart for initial interviews that you would have done if you're to meet them in an office. 
Some tips when interviews with candidates on the phone:
Prepare an evaluation form that you can fill out during the conversation.
Dive deeper into their background and experience. 
Ask them to share anecdotes or workplace stories about specific circumstances.
Ask what their expectations are when taking on the position. 
Give them a task they can do at home and specify a deadline—be sure to follow this up with an email to avoid confusion and provide clear instructions. This will help you better assess their skill level. 
Arranging the Next Interview
In traditional hiring, the next step is to invite the candidate to your office for an interview. The same goes for remote hiring. The difference is you've already done the pre-qualifications and have more understanding about the candidate, their experience, and expectations. 
However, you'll need extra preparations for a smoother remote interview. 
Stay on Top of Your Schedules
Like doing on-site interviews, you need to track schedules of job candidates in your pipeline. The most common is to use Google Calendar to monitor schedules with your applicants. 
While Google Calendar can be an easy way to set reminders for upcoming interviews, schedules may get mixed up with your other commitments. You can use other tools such as Skillfuel to track schedules of interviews with candidates you'll be hiring remotely.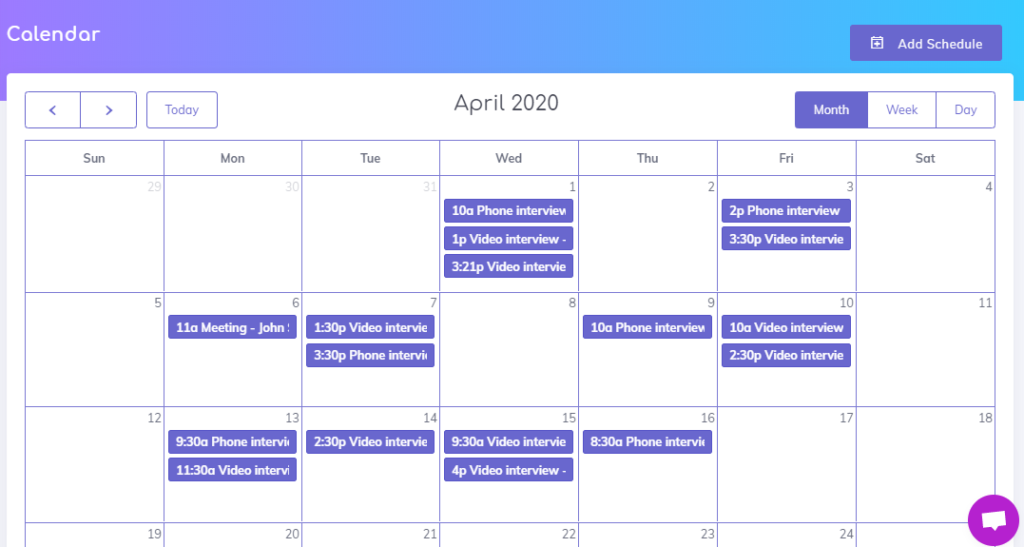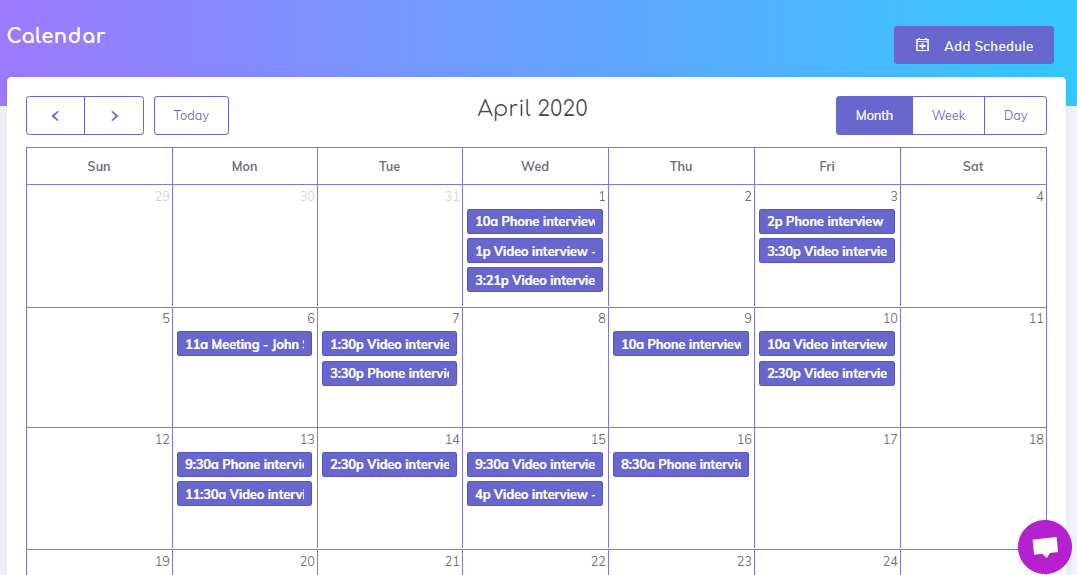 Choose Your Video Platform
Zoom, Skype, GoToMeetings, and Google Hangouts Meet are often the best platforms for conducting remote interviews. Ask what video platform is more convenient for them. This helps them prepare credentials or download the platform before the interview. 
Test Your Equipment
Unlike on-site interviews where you can simply talk to the candidate personally, you need to have the right equipment for your interviews to go smoothly. This means testing your webcams or microphones before starting the interview. Have someone from your team do a quick test interview with you. 
Send Candidate Notifications
Send a notification to your candidate with the time and date, as well as clear instructions of what they need to join the interview – video platform, equipment, and a space where they can talk without being interrupted. 
Pro-tip: Always have a Plan B. You can't always expect remote interviews will be smooth sailing. Make sure you have an alternative to the video platform you're using or defer to a phone interview in case of interruptions or equipment failure. 
7. Follow Up
After every interview, it's courtesy to send a Thank You email to your candidates for their time. 
However, sending a follow up email can also be for the following reasons:
Application is rejected because a candidate didn't mean the qualifications
A candidate's application is still in review
The candidate is being considered for other positions
The application was a success. 
Prepare different email templates so you can simply schedule them and keep your candidates up-to-date on their applications. 
8. Offer and Onboard – Digitally
Once a candidate has successfully completed the requirements and passed your screening process, all that's left is to send them an offer. 
Share the Good News 
Before sending them the documents they need to go over, call the candidate to inform them the result of their application. Talking and congratulating them personally can leave a good impression on the candidate. This also lets you know if the candidate is interested in the offer before you can send them the official documents. 
Create an Impressive Cover Letter
Don't simply give them a congratulatory message in the email. Show them what's in store for them should they decide to get onboard your team. This can be a quick video from your CEO – after all, this solidifies your virtual hiring process.
Attach Supporting Documents
Apart from the job offer, be sure to include information about your company to help the candidate decide whether to accept or decline. These documents can be compensation plans, leave benefits, and company policies. 
Key Takeaways: Start Hiring Remotely
Implementing a remote hiring process helps you scale your capacity to find fresh talents that fit your organization – all within the comforts of your home. 
Let's do a quick recap of what you need to accomplish:
Improve your employer branding.
Develop a Careers section that displays your culture and informs candidates of opportunities in your company.
Gamify employee referrals – set up an incentive system that encourages employees to recommend talent. 
Automate your employee outreach process.
Set up a qualification process before reaching out to candidates – use tags, labels, or notes to guide you in qualifying applicants.
Stay on top of initial phone screenings and video interviews with an efficient scheduling system.
Don't leave your candidates hanging – follow up!
Give candidates an offer they can't refuse.
The process may be different as with your on-site recruitment, but ample preparation is key before transitioning into this kind of remote hiring setup.